Generation Z, (colloquially known as 'Zoomers) are typically regarded as the most atypical consumers on earth. The 'Meet Generation Z' podcast discusses the facets of Gen Z.
On the recent 'Meet Generation Z' podcast, Lucia Rahilly, Bo Finneman and Emma Sapnuolo discuss Generation Z, their millennial counterparts and the total future of shopping. In addition to the already unusual habits of Generation Z, COVID-19 has added even further unexpected impacts for stores. This is mentioned in context to the podcast being recorded before the outbreak happened.
Differing greatly to other generations, Spagnuolo describes the demographic as being 'influenced about what they want to buy for themselves.' As a consequence, mapping their buying habits often proves to be a difficult task, one that requires innovation and skill. Tapping into the desires of this generation, comes with great hardship and requires consideration of a shift in values.
Finneman expands upon this idea of a value-shift. As opposed to previous generations, Z seeks for the purpose, mission and other thoughts about product. This conclusion can also be drawn when we examine emerging generational social values; environmentalism, sustainability, the need for slow consumption. Some critics may say that stereotypes of generations are a capitalist ploy, there may be some validity in this stereotype of critical thinking among Gen Z. Rahilly mentions an incentive for Gen Z to feel without guilt in their consumption.
However, Spagnuolo made a less agreeable point about Gen Z's luxury consumption. "Gen Z doesn't think of luxury as a name brand." "They're usually looking for unique items that set them apart." While Gen Z are willing to spend on luxury, Spagnuolo assumes this is for unique items. In reality, what is most popular (streetwear) feeds into the overall culture of narcissism and appeals most to the uncritical Gen Z consumer. Modern advertising indeed seeks to promote self-doubt, creating unnecessary needs and false values.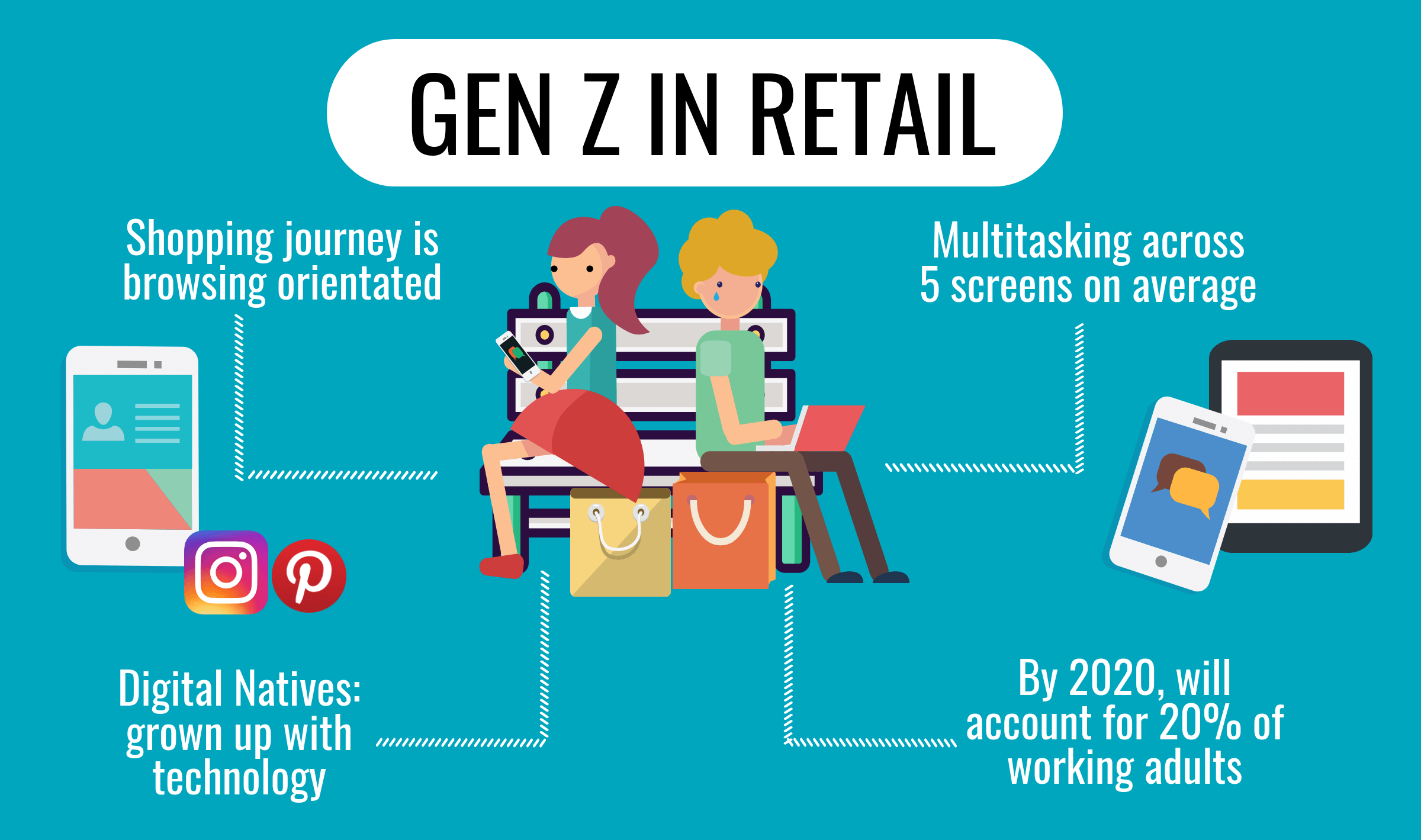 In the end, the Gen Z consumer is surrounded by commodity propaganda, clouding their mind and ridding them of their previously mentioned social/societal anxieties. Instead, this culture of consumption has rather granted them new anxieties and aims to cultivate capitalist-friendly tastes. The only thing preventing retailers from creating generationally fitting fantasies, is the slight hint of mystery in the depths of Zoomer spending habits.
Later in the interview, Spagnuolo makes a redeeming point about Zoomer consumption. "They don't think about shopping in this binary way." In addition to internet accessibility and being digital natives, Gen Z and Millennials are equally as inclined to use any possible online resource to consume. For this reason, Finneman states that marketing officers are no longer the orchestrators they used to be. Generationally, a new microcosm of influencers now controls discussion, dialogue and public opinion.
The presence of social media can often be attributed to the differences between Z and other generations. As a double-edged sword, social media allows for both: more voices being heard than ever before, and: more filtration and censorship of content than ever before. We are within a period of time that facilitates the most centralised means for aligning information to your personal point-of-view. Yet, social media ultimately breeds conflicting messages.
A concept of emotional connection and even tangible connection to product, is certainly not on the minds of the newest consumers. Narratives of brand positioning and perspectives are hardly authentic in-of themselves, nor do they resonate with the Gen Z consumer. Generation Z have not seen the quality storytelling or authenticity of esteemed designers. Spagnuolo so boldly puts it, "You can't talk about sustainability if you're not doing sustainable practices."
The final theme touched upon within the interview is the battle between brick-and-mortar stores with online marketplaces and websites. What can be concluded, is that an online method to engage consumers is the route for retailers to embark on. As Gen Z's continue to influence Millennials in online consuming, and online stores begin to expand "It's hard to imagine the change is not here to stay."
Subscribe to FIB's Weekly Alchemy Report for your weekly dose of music, fashion and pop culture news!