Exciting things are happening at G-Star Raw. We take a closer look at its new G-Star Raw Research Collection.
Over the past year, G-Star Raw appears to be heading towards a greater focus on innovation, experimentation and creativity born out of curiosity. The appointment of new creative director Aitor Throup is said to be the driving force behind this renewed sense of direction. Just last year, the brand has set up its own internal innovation laboratory at its Amsterdam HQ and this month, Pharrell Williams has launched his first collection since being named as G-Star's Head of Imagination.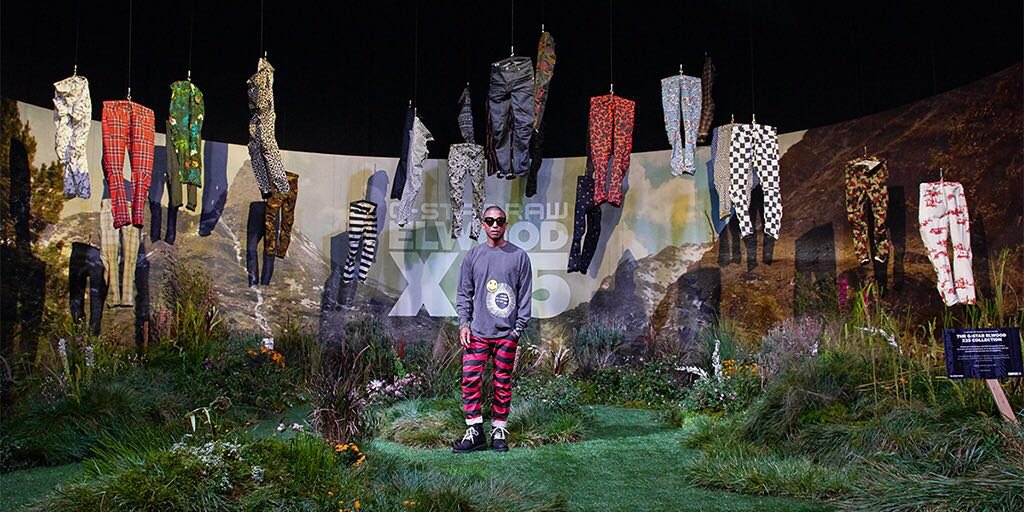 The result of this innovation laboratory is a twenty piece capsule collection, G-Star Raw Research, that seeks to showcase the two diametrically opposite states in the life of a denim garment. Sounds complicated and scientific right? Fitting for an 'innovation laboratory'. Put simply, the Italian selvedge fabric used for G-Star Raw denim garments has two different states, a raw loom, untreated state and a bleached white state. The G-Star Raw Research capsule collection showcases both simultaneously as half of it is compromised of one state while the other half highlights the other. For Throup, who took to Paris Men's Fashion Week earlier this year to launch this collection, the return raw denim and the desire to explore the entire lifetime of the fabric is key to his philosophy.
While G-Star Raw seems committed to innovation they are not throwing out the entire playbook just yet. If anything, it appears that they are thinking creatively and out-side of the box about existing materials (denim) and design. Most standout pieces from the collection focus on raw denim and experimenting with classic pieces to reinvigorate them for a modern and even futuristic vibe.
The Strett Jacket and Strett Parka are remakes of classic pieces now updated with integrated, removable backpacks and hoods. The Rackam Bomber features a new strapping system which allows for the jacket to be taken off without being detached, ready for the kind of functionality a dystopian future might demand. Elsewhere, we find that the team at G-Star Raw has created a hybrid of jeans and chinos, merging elements of traditional denim with details that are classically all chino, like side entrance pockets and a buttoned waist tab.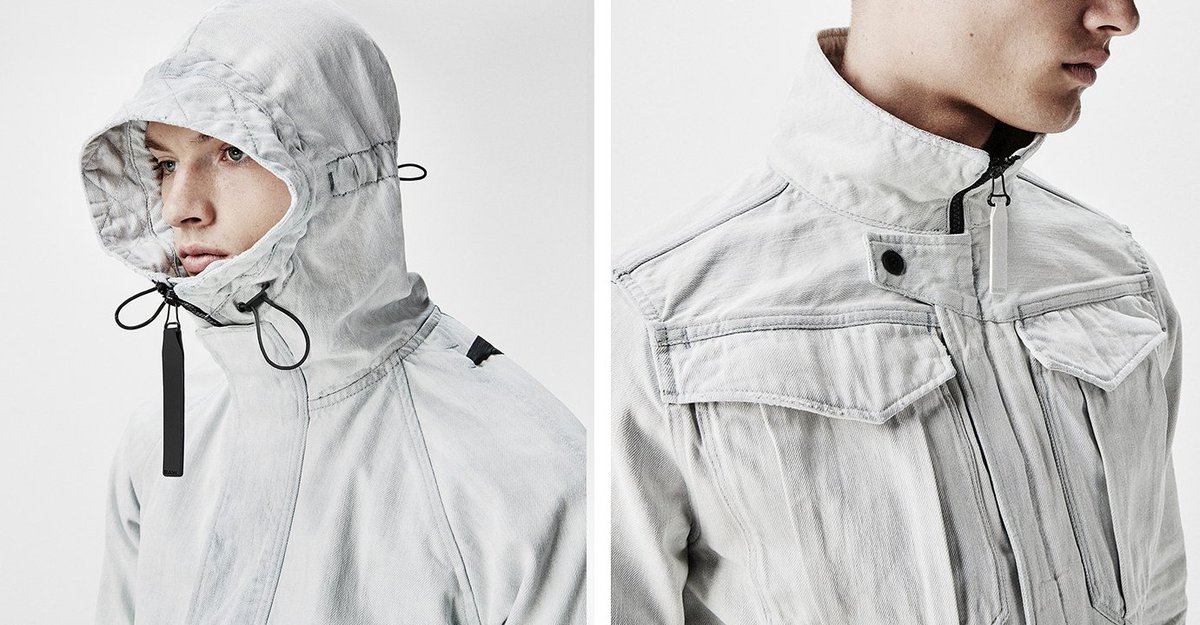 This G-Star Raw Research collection encapsulates all the reasons why we continue to be excited about G-Star. The collection returns to focus on denim while design features show a distinctively futuristic bent. While brands often like to flash terms like "innovation laboratory" and "technical" around to make them seem cutting edge, G-Star Raw actually seems to follow through. We certainly appreciate their commitment to marrying attention to detail, quality and innovation to create interesting but also functional pieces.