In news that is sure to send a shiver of excitement down the spine of any lover of film, fashion and drama, cult Hong-Kong filmmaker Wong Kar-wai is set to direct the long awaited drama about one of fashion's most famous families.
A recent Hollywood Reporter profile of Megan Ellison, head of Annapurna Pictures has revealed that the production and distribution company has landed Wong to direct their long gestating biopic about the dramatic and dysfunctional familial relations of the Gucci clan. Cult film lovers are salivating at the prospect of a new project from the highly esteemed director of such films as Chungking Express, Days of Being Wild and In the Mood For Love. This will be Wong Kar-wai's first dip back into English language entertainment since his mesmerising love letter to US pop culture, the 2007 drama My Blueberry Nights, and his first feature film since his 2013 martial arts epic biopic, The Grandmaster.
Wong is sure to have his hands full as he turns his camera to one of fashion's most dramatic families, zeroing in on the glamorous Gucci clan. The film will focus on the murder of Maurizio Gucci, the grandson of Gucci founder, Guccio Gucci (try saying that five times fast!).
While the fashion house is synonymous with global luxury and high end fashion, the heirs of Gucci began tearing each other apart in the 1980s. Jealously, betrayals and dirty tricks were all on the menu. Maurizio was the head of the Gucci fashion house when he sold his stock in the company for $170m in 1993 and less than three years later, was murdered by a hitman. It took two years for his ex-wife Patrizia Regianni to be arrested and convicted the following year for arranging his murder. The media storm surrounding the trial led to Patrizia Reggiani being dubbed the "Black Widow", now an ubiquitous term in pop culture. Regianni's daughters pleaded for the conviction to be overturned, citing a brain tumour that affected their mother's personality, but were unsuccessful and in 2000, Reggiani attempted suicide in prison by hanging herself with shoelaces. Talk about drama!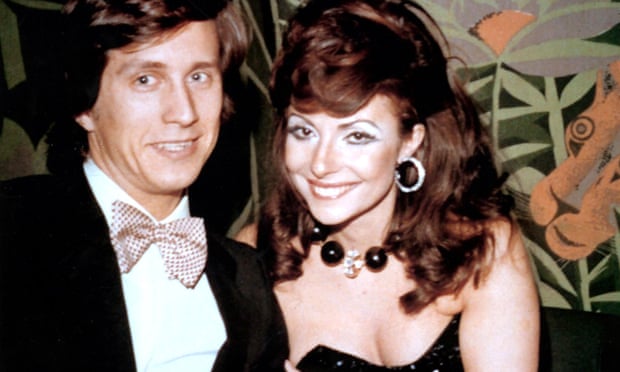 The film itself has undergone its own drama since its inception. Originally, the film was supposed to be helmed by Ridley Scott, starring Leonardo DiCaprio, Penelope Cruz and Angelina Jolie as Patrizia. Ten years later, it has now been picked up by Wong Kar-wai and the heavy rumour is that Margo Robbie will star as murderess, Patricia Reggiani. Count us in!
This exciting news comes on the back of surging interest in fashion related film projects. English director Andrew Haigh is set to bring a biopic of Alexander McQueen to the silver screen, starring Jack O'Connell in the titular role and a film about Gianni Versace starring Antonio Banderas is also in the works. On the small screen, the third season of FX's American Crime Story will also tackle the 1997 murder of Gianni Versace, with Lady Gaga set to play Donatello Versace. Meanwhile, anticipation grows for Wong Kar-wai's Gucci film and we will be waiting on bated breath for more news.
To read more about Gucci's dramatic history, check out FIB's Masters of Fashion Vol 34 Italians, available now from Amazon