What does it mean to be a controversial director? Is their only purpose to shock the audience? Whatever it is that defines a controversial director, FIB explores ten who have achieved this status and who have made audiences look away from the screen by continually provoking, shocking, enraging and disgusting them with images that stir up our most primal senses.
 1. Gaspar Noé
Gaspar Noé career has spanned over 30 years within the film industry but has only made four films. His first film, I Stand Alone tells the story of a butcher's life and mind as it begins to breakdown and he lashes out against society whist trying to reconnect with his daughter. However, Noe found worldwide fame when it came to his second film in 2003 Irréversible, through the infamous 10 minute on screen rape scene as being one of the most gruesome experiences a viewer will ever have to withstand. Seven years later he released his third film Enter the Void which was highly praised of how visually stunning the piece was, although it failed to deliver depth as his previous film achieved.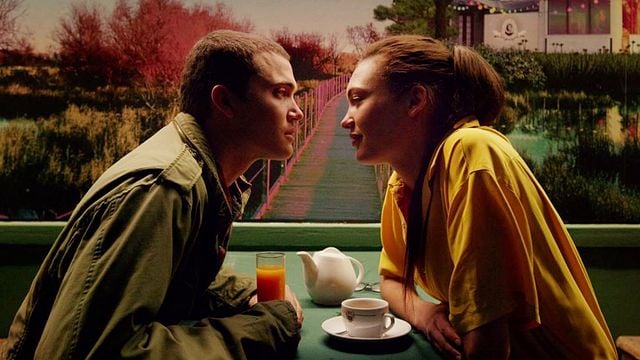 His latest project released in 2015 was titled Love and is a 3D sexual melodrama with showing un-simulated sexual acts from the actors. It was first film of its kind to be played at cinemas in 3D. Gaspar Noé has received many complaints about his films depicting sexual acts and violence dubbing him a pioneer of a new style of filmmaking called cinéma du corps meaning "cinema of the body". Noe has been able to achieve the success he has as a director through how he is able to merge both art and exploitation, even though film goers have been disgusted by what is on screen. He has become one of the most talked about and one of the most controversial directors of all time.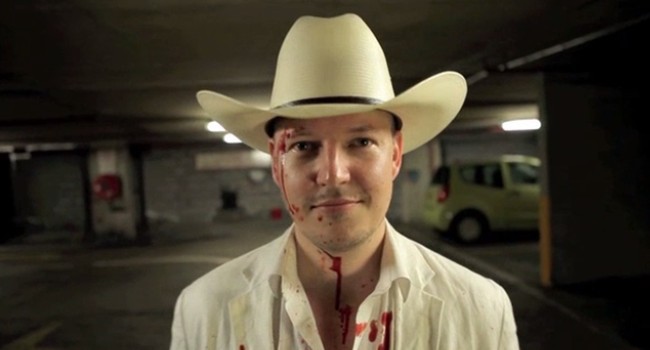 2. Tom Six
When a director says that "they don't like happy endings in films, only at massage parlours" that clues us into what we can expect from a Tom Six film. Tom Six has been an established director within his country of the Netherlands, he started his own company with his sister, where he wrote and directed such films as Gay in Amsterdam, Honeyz and I Love Dries. However, he become widely recognised for his sickening body horror franchise The Human Centipede. Through the films use of sheer unbearable depravity, it has repelled critics and challenged rating boards to consider the film 'appropriate for viewers'. Six brought in an uncut version for the second instalment of the series to gain an 18 certificate.
While Six does not believe in cutting his films, telling Metro News that "film is a form of art, it's like I made a comedy and they take out all the good jokes" The Human Centipede 2 (Full Sequence) has been banned in the UK and the film has been completely forbidden from distribution in New Zealand. All this controversy has not stopped Six from making a third film for the series titled The Human Centipede 3 (Final Sequence), with the intention of originally making a trilogy for the series he has used the motif from the films by being all connected together; making it a 'movie centipede'. Tom Six defines uneasy solutions, creating films that repulse viewers and render easy, digestible viewership flat out impossible.
3. Michael Haneke
Another boundary pushing director is Michael Haneke. Born in Austria he is best known for the films Funny Games, Caché, The White Ribbon and Amour. These films have examined social issues, and depict the feelings of estrangement individuals are facing in modern society. The New York Times has labelled Haneke as a "Minister of Fear." His purpose is not to entertain film goers but to confront audiences via the most uncomfortable way possible.
He once said to the New York Times, "I've been accused of 'raping' the audience in my films, and I admit to that freely — all movies assault the viewer in one way or another. What's different about my films is this: I'm trying to rape the viewer into independence."
A clear example of one of his films that achieves this is Cache. Through the story and camera position we are never certain throughout what is a recording or present time. This makes the audience uncomfortable throughout every brutal and horrific incident occurring towards this family. Haneke uses minimal editing and lingering camera movement, this has achieved him a status of being an unconventional film maker, he showcases how violent men can be through despair and how the audience are dreading this because of how relatable it is to everyday life. Hence, making him a controversial director.
4. Eli Roth
Eli Roth has gained his place as a controversial director through being part of the "Splat Pack", a collection of directors best known for their low-budget and gory horror films. Roth landed his place within the pack by way of his first film Cabin Fever in 2002. The film shows cringe-worthy scenes throughout, the most visually iconic depicting a woman shaving chunks of skin off her leg because of being infected by a flesh-eating virus. His 2000 film Hostel landed the label "torture porn". Even though he does not like this term, the film has been one of his most successful and has inspired many other films implementing a substantial amount of gore and sexual content. His latest film, The Green Inferno paid homage to the cannibal films of the 70's and 80's and stays to what Roth does best … gory violence. Even though it is hard to stomach the grim images we are made to look at throughout an Eli Roth film, it is hard to deny his success within the horror genre, making him such a controversial director. His latest film Death Wish will be released in 2017.
5. Nicholas Winding Refn
Nicolas Winding Refn, the son of Danish film director and editor Anders Refn and cinematographer Vibeke Winding, obviously grew up in a household of film buffs. Although he decided to go against the styles his parents loved which was French New Wave because being inspired by Texas Chainsaw Massarce through showing the use of violence and horror with introverted individuals being the main cause for this. Refn has used his hyper-stylised films to explore gore and brutality as a sensation for the viewer through his employment of picturesque and memorising cinematography.
The violence within his films are unforgettable from his fictitious prisoner biopic Bronson to the seedy urban underworlds of his neo-noir film Drive which showed Ryan Gosling kicking a mans face in. Even though he has faced less success with his last two films Only God Forgives and Neon Demon he sticks to his aesthetic. Nicolas Winding Refn has defined himself as a director who continues to follow his own way of filmmaking to incorporating violent acts which are unspeakable to think of and brutally difficult to watch. This has made him worthy to be considered on this list of controversial directors.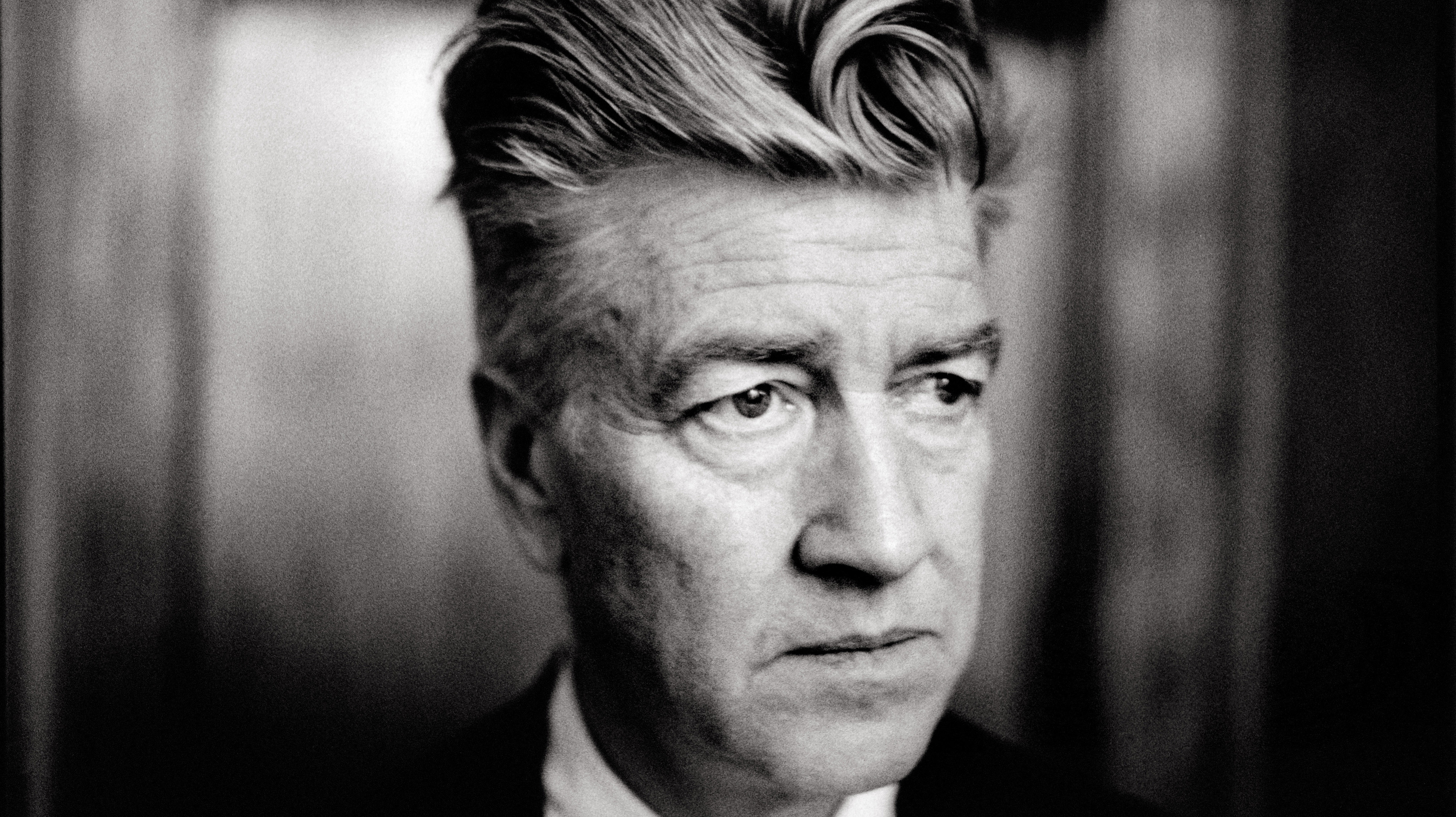 6. David Lynch
David Lynch has become one of the directors who makes his own films instead of making ones the big studios want. Through his use of absurdism and experimental film techniques, he has made himself a controversial director over his career which spans over 40 years. After Lynch's first film Eraserhead gained a cult following on the midnight movie circuit, he was able to be attached to direct and write a biographical film about a deformed man named Joseph Merrick, titled The Elephant Man, bringing about mainstream success. His next successful film was the 1986 neo-noir crime thriller, Blue Velvet, which generated controversy for the film maker for his use of violence and sex, with some actors refusing to act in the film, calling the script 'pornographic'. However, it received positive responses from critics when it was released and remains a crowd pleasing fan favourite. He then released his own television series Twin Peaks, which starred his collaborator Kyle MacLachlan. Although there were only two seasons made when it was aired on television it garnered many nominations and awards. Over the years since the show ended two prequels have been made into feature films and in 2017 the show will be rebooted, however the plot is unknown at this stage. Therefore, David Lynch has made himself a true auteur film maker through his style of absurdism within his films, making him one of the most talked about and praised directors ever.
7. Takashi Miike
Takashi Miike is a Japanese director who lives off of the shock factor his audiences get when it comes to his films. He got his big break through the "V-Cinema" (direct to video) era of the early 90's where he was able to exploit the liberal censorship polices and creative freedom the format offered, unlike mainstream features. He rose to international fame with his sado-romantic horror film Audition in 1999 which gained a cult following from fans in the West. His films feature depictions of violence and sexual perversions with an over-the-top and cartoonish manner, often set within the Japanese criminal underworld. The majority of his films have proven that he is always testing the limits film distributors have over him. His most iconic and controversial film to date is Ichi the Killer, which showcased graphic acts of violence and sex. When the film was in theatre there was a publicity gag to prepare the audience for they were to experience throughout the showing, by handing out vomit bags to them. Takashi Miike has used the tool of direct to video films to his advantage to express the type of director he is without anyone limiting him on what he wants to achieve and explore. This has made him one of the most iconic and talked about directors from Japan.
8. Lars von Trier
Lars von Trier is a director who is not afraid to cross the boundary when it comes to viewership discretion. He has shocked and revolutionised the film industry through his narrative and progressive film techniques. Trier has been one of the directors to bring the rules of the Dogme 95 manifesto within his films. Some rules and goals of Dogme 95 include: shooting must be done on location, props and sets must not be brought in (if a particular prop is necessary for the story, a location must be chosen where this prop is to be found) and the director must not be credited. This was seen in one of his first successful films The Idiots in 1998 where he used sexually explicit imagery most directors would have avoided, making Trier the one to start incorporating unsimulated sex in their films. Through being the true auteur director he is, this has brought upon a lot of controversy throughout the years.
Trier has taken his actors to areas that most directors would be afraid to explore, Dogville saw a woman, played by Nicole Kidman whose story evolves from proving her loyalty to a society to then becoming a slave and object of sexual advances to eventually being a victim of rape. His latest film Nymphomaniac was made into two films because of the 4 hour running time, stars Charlotte Gainsbourg as a self diagnosed nymphomaniac who tells her life story to a man that saved her from a beating. The film showcases major actors performing all forms of sexual acts with all being unsimulated. However, this is not the main focus of the film as it examines the self depravity this woman has faced from her teenage years to now. She doesn't  trust most of the men she has faced and gained a connection with, even with the man who saved her from the beating. Lars Von Trier's style of directing has explored areas of depression and the capabilities humans can go. He has achieved his success through being one of the directors who is not afraid to break the rules of filmmaking and what is considered the social norm, making him one of the misunderstood directors because of all the controversy he has faced within his career.
9. Quentin Tarantino
The next controversial director is not shy at all with telling how it is and how that everything he does in his films is art that everyone can get inspired by, it is Quentin Tarantino. Tarantino found fame in the American 90s indie film circuit with his film Reservoir Dogs, but Pulp Fiction made him the director that everyone loves. Through the constant quotable lines, violence and non-stop profanity with racial slurs, Pulp Fiction became the film with the most F bombs when it was released.
After Pulp Fiction, Tarantino only had praise for the rest of his films, but in 2009 Inglorious Basterds made the director a contender for the Academy Awards again for the first time in 15 years. Christoph Waltz won Best Supporting Actor for his role in the film. The film told the story of American and British soldiers on a campaign to end WWII and skin as many Nazi's as possible. Through Tarantino's retelling of history it gave film goers a fresh look on the terror of war, with also paying homage to propaganda films of the time period. A few years later he released his American slavery film Django Unchained, this film like his others gained a lot of controversy for its use of bloody violence and having the most N words within a film ever made. Quentin Tarantino has truly earned his name on this list by playing true to who he is as a film maker by not caring what other people may think of him, which has not destroyed his artistry within the film industry.
10. Stanley Kubrick
Now we come to the end of the list with the man who has inspired the majority of the directors on this list, Stanley Kubrick. Most of Kubrick films were ahead of their time, with his use of style, story telling and genre making. Some of his most iconic films include Dr Strangelove, which is a satirical comedy drama about the Cold War between America and Russia with showing what secrets politicians have over their people. His film 2001: A Space Odyssey redefined film making in 1968 with his special effects being made years before its time, its philosophical story and just the huge production has shaped movies today within the science fiction genre. During the seventies the world was introduced to his most controversial film to date A Clockwork Orange which told the story of Alex DeLarge. The film was praised by critics for its style. However, what made the film known was through its depiction of sexual violence that Alex and his Droogs inflict. The last films he made before his death explored all different genres, horror with The Shining, war with Full Metal Jacket, and erotic drama with Eyes Wide Shut. Kubrick is a true artist of film with showcasing a filmography that is so diverse that everyone can be inspired by, just like the previous directors.
Therefore, to conclude this list of the ten most controversial directors, we can safely say that they are all unique and different. All of them have made a name for themselves and their choice of film making. They have made us look away, be uncomfortable and question "should this be allowed within film?" These directors have earned their names on this list because of those things, they are the ones who make us watch no matter how uncomfortable it makes us.