Yves Saint Laurent exploded on the fashion scene in 1958 as the boy-wonder protégé of Christian Dior and became famous in his own right after the launch of the illustrious fashion house of Yves Saint Laurent in 1962 with long term partner, Pierre Bergé. Historically, the house is synonymous with the revolution of women's fashion with Yves Saint Laurent as the progenitor of such legendary garments as Le Smoking, safari jackets and the 1965 Mondrian dress. A man of extremes, Saint Laurent led a jet-set lifestyle of hedonism and was constantly dogged by rumours of depression and substance abuse. Saint Laurent died of illness in 2008 and the brand declined until it was relaunched in 2012 by new creative director, Hedi Slimane who brought a punk rock aesthetic to the brand. Since then, Saint Laurent has skyrocketed to becoming one of the biggest brands in the world.
Growing up in 1940s French Algeria, Yves Henri Donat Mathieu-Saint Laurent dreamed of a Parisian life. A bullied outcast at school, Laurent escaped into a fantasy life at home – devouring his mother's fashion magazines, sketching endlessly and dreaming up his future as fashion's leading architect. Little did he know that his created phantasmagoria would take shape, coalescing into reality at the age of seventeen when Saint Laurent left Algeria, bound for Paris. By the very next year, Saint Laurent had won an international design competition (beating out fellow fashion wunderkind and future rival, Karl Lagerfeld) and had been hired by reigning fashion sun-king Christian Dior. Crowned as the prince apparent to Dior, this happy narrative took a turn as Dior's premature death in 1957 thrust Saint Laurent straight into the fashion's most demanding spotlight. At the tender age of 21, Saint Laurent found himself charged with safeguarding the future of the world's most successful fashion house. His tenure began well and his first collection was received with rave reviews and an emotional outpouring bordering on hysterical. His "Trapeze Line" from that collection generated enormous publicity and was credited by the Parisian press for rejuvenating the fashion industry overnight. The International Herald Tribune's fashion correspondent reported: "Everyone was crying. It was the most emotional fashion binge of all time."
Fashion can be a cruel mistress and there is nothing it likes more than rise and fall of its designers. Rapturous reviews were soon followed by doubtful ones which in turn led to scathing and snide write offs. Saint Laurent's later collections featuring hobble skirts and beatnik trends were savaged in the press that went from adoring to viciously critical in remarkably quick fashion. Two year later, Dior took advantage of Saint Laurent's military call-up to have their flailing prodigy replaced. Saint Laurent only lasted twenty days in the military before the combined stress of hazing and being in an active war zone got him sent to a military hospital where he promptly found out he had been fired by Dior. Exiled from his Avenue Montaigne paradise, Saint Laurent fell apart and was admitted to a mental hospital in Paris where he was given large doses of sedatives and subjected to electroshock therapy. Eaten up and spat back out by the fashion industry, a has-been at the age of 24, Saint Laurent found himself trapped in a nightmare, the fantasy dream of his childhood now a horror show.
Saint Laurent rebounded and won his suit against Dior for breach of contract. He then founded his own fashion house Yves Saint Laurent alongside his life long partner Pierre Bergé in 1962. The three intertwined initials of the brand would come to symbolise revolutionary fashion, scandal and the jet-set lifestyle. In the 1960s and 70s, Yves Saint Laurent burned brighter than any other, creating overnight sensations that would transform into timeless classics: the Mondrian-print shift dress, the Saherienne safari jacket, and most famously, the Le Smoking jacket, a garment that would pitt Saint Laurent against rival fashion house Chanel as the king of ready-to-wear. Inspired by visual arts, ballet and street culture before anyone else, Saint Laurent was a pioneer, revolutionising and modernising women's wardrobes by giving women their own form of the classic tuxedo and ushering in a new eroticism of androgyny. Firmly established as a trailblazer, Saint Laurent was the first to use ethnic models in runway shows, making major strides in diversity and tapping black models like Iman, Rebecca Ayoko and Katoucha Niane for a turn in the spotlight. Everything Saint Laurent touched generated conversation though not all of it was positive. His inspired by 1940s war-time fashion, spring 1971 collection was widely decried as romanticising the German occupation of France or lampooned for being unattractively utilitarian. In 1977, Saint Laurent named one of his women's perfumes Opium, with the slogan "Opium, for those who are addicted to Yves Saint Laurent", leading to charges that he was glamorising drug use and trivialising the Opium Wars in China.
More than just a designer, Yves Saint Laurent became an embodiment of the fashion house he gave his name to. The young, timid, dreamy Yves was gone by the mid 1960s, replaced by a charming but tortured young man who – like Coco Chanel, was his own brands' most potent incarnation. Saint Laurent used his own image and celebrity to penetrate consumer consciousness and stamp himself imperviously over the fashion industry as a man at the forefront of modernism. The launch of the world's first full prêt-à-porter (ready-to-wear) line and the ready-to-wear Rive Gauche label became a global phenomenon, offering women a chance to take part in the YSL dream and opening fashion doors everywhere. Saint Laurent was never afraid to shake up the establishment, dedicating his autumnal range of duffle coats and fringed jackets to students protesting the elitist and capitalist activities of high fashion houses in 1968.
The private and public facets of Saint Laurent became dangerously confused in the service of promoting the brand. Considered one of Paris' jet-set, Saint Laurent was often photographed by the press corp at play, from hanging out with Bianca Jagger, Lauren Becall, Paloma Picasso and Diana Ross to partying with Halston and Warhol in New York nightclubs Regine's and Studio 54 to causing a stir in Paris with muses Betty Catroux and Loulou de la Falaise, to relaxing at his villa in Marrakech with the kif-smoking jet-set. The image of Yves Saint Laurent was also changing, dark suits transforming into luxuriously touch kaftans, silk shirts and suede jackets. Saint Laurent was also starting to use his own image in bolder ways. Most famously in 1971, Saint Laurent stepped in front of Jeanloup Sieff's camera in the nude to launch the advertising campaign for YSL's first fragrance for men. His instructions to Sieff were very specific: "I want to create a scandal".
During this time, he was dogged by persistent rumours of illness and addiction borne out the glamorous but decadent and hedonistic lifestyle he appeared to be promoting. The Yves that appeared in magazines dancing the night away with models and artists was on a professional and chemical high – high off the success of his fashion collections and brand and on a cocktail of alcohol, acid, heroin, Valium and cocaine that he consumed in massive amounts. A man of extremes, a champion binger, Yves might have been on the ascendant professionally, but his personal life he was plummeting. Erratic behaviour and tumultuous mood swings created increasingly violent rows with Pierre, who struggled to keep the brand Yves Saint Laurent and the man, afloat. Eventually, they separated romantically and Bergé moved out but remained business partners with Saint Laurent. The image of Saint Laurent, the fashion progenitor blurred with Saint Laurent, the volatile, needy, and neurotic man who suffered from manic depression and legendary breakdowns, a man who was as good at creating timeless fashion pieces as he was inflicting his own share of psychological wounds on others.
Saint Laurent's health continued to decline under the pressure of designing two haute couture and two prêt-à-porter collections each year. At the end of some of the shows, Saint Laurent could barely manage the short walk to the end of the runaway and had to be supported by models. Even so, he continued designing until 2002 with each show ruthlessly measured against his past hits and each final bow anticipated to be his last. Towards the end of his life, Saint Laurent withdrew from public appearances and confined himself to his studio on Avenue Marceau, his villa in Marrakech and his sheltered apartment on Rue de Babylone. While his assistants took over the main responsibilities of the prêt-à-porter line, Saint Laurent continued to sign his name to everything from sunglasses to bed linens to cigarettes that kept the name YSL in people's minds while the man behind the brand faded away. Yves Saint Laurent died of brain cancer on June 1, 2008 at his Parisian residence. While he had the ghastly honour of being named top-earning dead celebrity in 2009 by Forbes, the brand declined in popularity with the fashion elites. Nonetheless, the reputation of Yves Saint Laurent as one of the best-known and most influential couturiers of the 20th century lives on.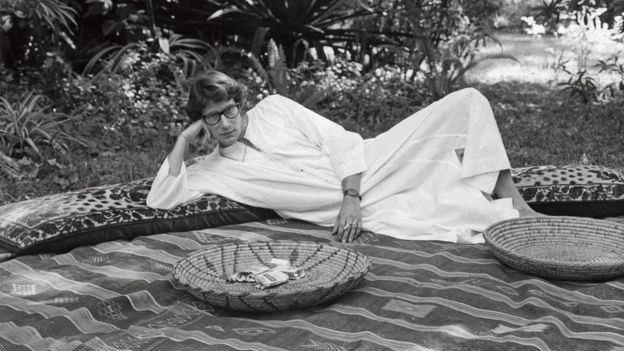 Since taking charge of Yves Saint Laurent in 2012, Hedi Slimane has transformed the French fashion house quite literally by stripping the first name of eponymous founder "Yves" from the company's ready-to-wear line. From the moment, he took over creative reins Slimane lit a torch under the fashion industry and proved to be a polarising figure, sharply dividing those who welcomed the rather radical changes Slimane was making to those YSL purists who took umbrage at the name change and the relocation of the design studio from Paris to Los Angeles. Detractors of Slimane do not have much to say in the face of the overwhelming evidence that Slimane has revitalised the brand and led the fashion house to skyrocketing growth. Annual brand revenue doubled and to go along with that, Saint Laurent has accused a massive celebrity following. Although, Slimane's critics continue to be scandalised by his injection of rock music aesthetic into the brand and alignment with youth culture, Slimane in many ways has followed in the footsteps of the brand's celebrated founder. Slimane has shaken up institutional Paris, accrued a massive celebrity following, re-introduced youth and freedom aesthetics and taken up an inescapable spot in the headlines just like his Yves Saint Laurent himself did in the 60s.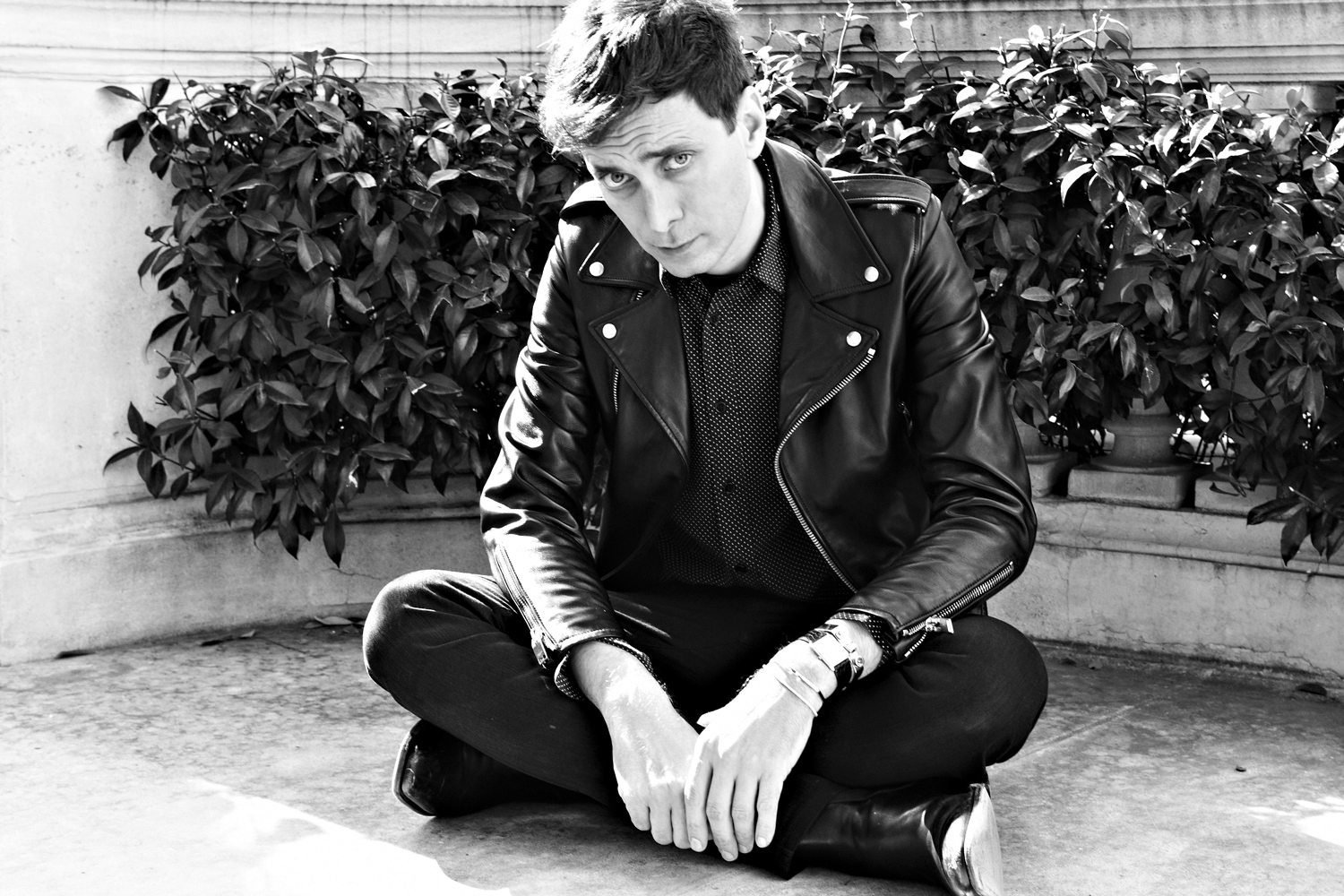 Slimane integrated music, art and subculture in a way that modernised the brand and showed that he was in touch with the zeitgeist. Moving the design studio to Los Angeles and putting that city on the fashion map was a stroke of genius. By opting to show his fall-winter 2016 collection in the City of Angels instead of Paris, Slimane immediately disrupted expectations of the natural order of the fashion world, and made Saint Laurent a trendsetter again. A star studded front row filled with musicians from Justin Bieber to Lenny Kravitz to Beck launched Saint Laurent as the representative of the music scene. Championing the image of the indie rocker by casting Kim Gordon and Marilyn Manson in his campaigns, inviting obscure local bands to play in shows, and photographing musicians and rock-stars were all a part of cultivating an indie-cred cool factor. Slimane also reinvigorated the long, lean silhouette Yves Saint Laurent popularised in the 1960s and 70s. A new breed known as the Saint Laurent man showed up, exemplified by leather biker jackers, patterned button-downs, skinny fit jeans and chelsea boots. Reclusiveness and a sense of mystery was another signature Slimane touch. Slimane never did press and didn't shy away from banning journalists from the front row.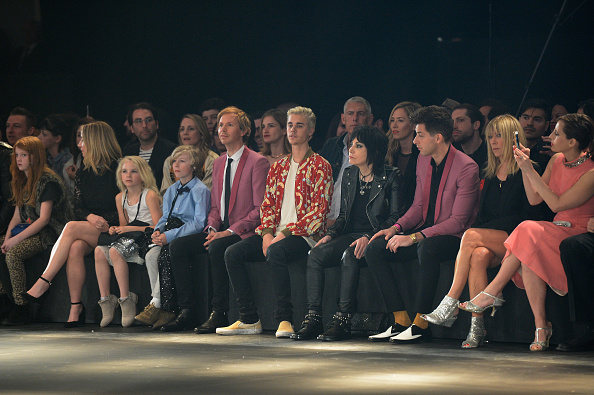 Slimane departed Saint Laurent in 2016 and was replaced by Anthony Vaccarello. Best known for his ultra-sexy silhouettes, Vaccarello decided that the problem of going forward at Saint Laurent on the heels of Slimane's ultra successful reboot, would be to go back to the past. Ushering in a new era for Saint Laurent, guests of Vaccarello's debut show in Paris were immediately greeted by a giant neon Yves Saint Laurent logo, originally designed by Cassandre in 1961 and conspicuously missing in the Slimane era. His first collection delivered a dose of high octane energy and sex appeal, acknowledging both Yves Saint Laurent's legacy with the Le Smoking jackets and Slimane's indie influenced rock aesthetic while vamping everything up in undeniably, brazenly sexy way. Time will tell if this latest iteration of Yves Saint Laurent will prove as successful as its predecessors.