2017 is rocketing along, and as we approach the midway mark, the film industry keeps dropping bangers. Competing with the on-demand markets of Netflix, Amazon, YouTube, and Hulu, traditional cinema still has a deluge of highly anticipated features to take the box office by storm. Here are ten films to keep an eye out for:
Baby Driver
We'll kick things off with Edgar Wright's August 11 release. Not to be confused with Boss Baby, Baby Driver is a slick new heist flick from the genius behind Hot Fuzz and Shaun of the Dead. The brilliance behind Wright's storytelling is all in the visuals, so if you haven't seen the trailer, go. Now. Baby is a prodigy getaway driver who gets embroiled in a bank robbery gone wrong. We're strapping our seatbelt for multiple viewing's of a smartly shot action comedy to revive its classic formula.
The Greatest Showman
The Greatest Showman is coming to us in time for December 25th. La La Land went down a treat during 2016's holiday season, so there are high hopes for Hugh Jackman's next musical to deliver some serious whimsy. Joined by Zac Efron and Michelle Williams, he plays the role of P.T Barnham in this circus extravaganza that has been in the pipeline for 7 years.
Dunkirk 
Dunkirk is palpably close, to be released July 20. Director Christopher Nolan boasts a devoted following who will fill cinema seats whether he tackles superheroes or sci-fi, and the buzz around the World War 2 action extravaganza has been growing since it's extended trailer blew everyone away in IMAX last December. Harry Styles, Tom Hardy, and Cillian Murphy stand with a strong ensemble cast.
The Little Hours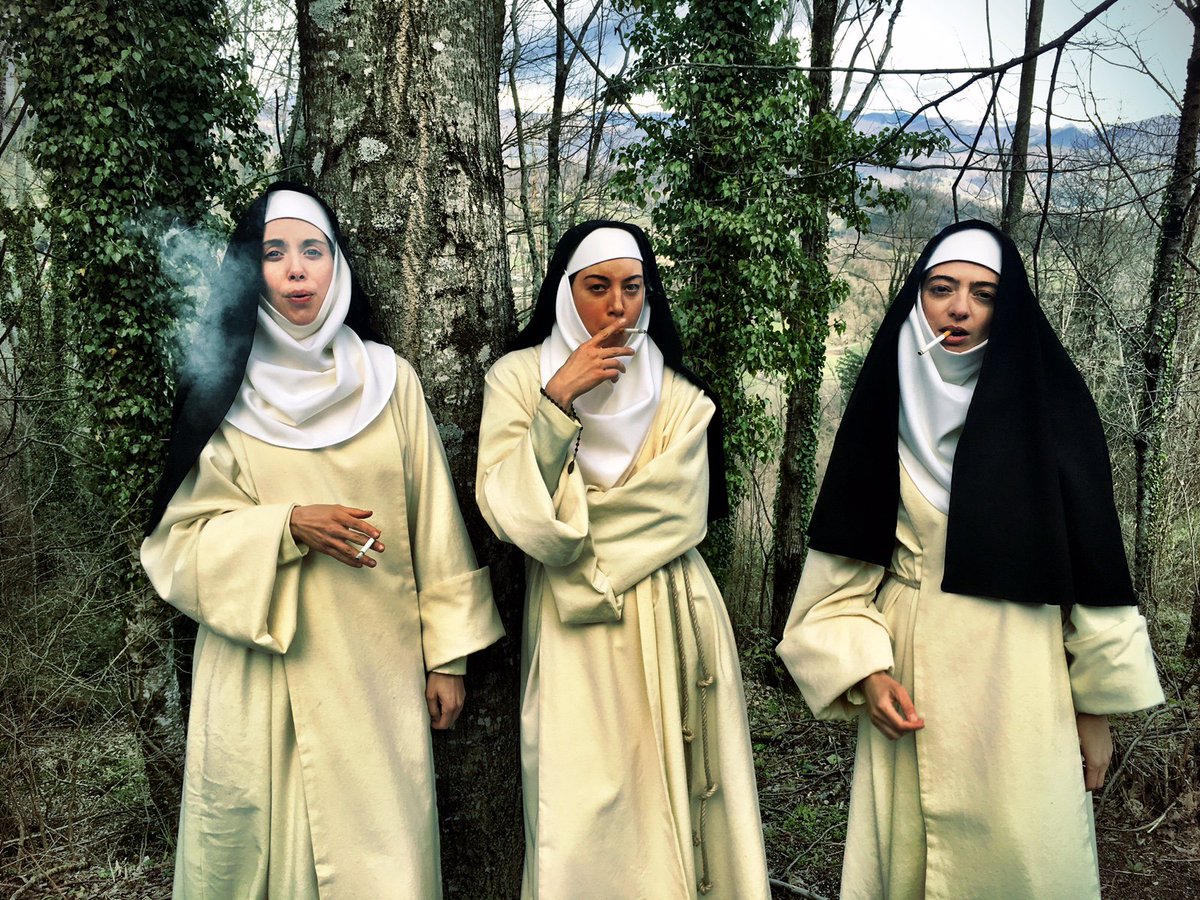 Speaking of ensemble casts, The Little Hours is fast gaining traction beyond it's Sundance release. Nuns-gone-wild is an understatement, judging from the fearless comedians who pepper this medieval convent comedy. The language is hardly true to the period, and the sisters played by Alison Brie, Aubrey Plaza, and Kate Micucci subject the supporting cast of Dave Franco, John C. Reilly, Molly Shannon and Nick Offerman to their bad habits.
Brigsby Bear
Brigsby Bear is another festival darling that hooks you in with its irresistible lineup. Saturday Night Live's Kyle Mooney hooked in The Lonely Island and the writer-director team behind The Lego Movie to produce his collaboration with debuting writer Kevin Costello. A charming twist on the coming-of-age story, Brigsby manages to deliver a meditation on family and creativity without once resorting to harsh cynicism or irony.
Rough Night
Broad City director Lucia Aniello is at the helm of Rough Night, a dark comedy about a bachelorette party, a male stripper, and an accidental murder. This project is among many on our list that showcases the talent on television right now with Kate McKinnon, Ilana Glazer and Zoë Kravitz being joined by big screen regular Scarlett Johansson to deliver some long-awaited Bridesmaids level material on the 16th of June.
Annihilation
While there is no trailer as of yet for Alex Garland's Annihilation, the sci-fi fans among us are savvy enough to guess what happens when sci-fi alumni Natalie Portman and Tessa Lynne Thompson come together with Gina Rodriguez under the director of 2015's Ex-Machina. Not to mention that Oscar Isaac is returning with Garland, and Jennifer Leigh Morrow reappears after her memorable role as Daisy Domergue in The Hateful Eight.
Three Billboards Outside Ebbing, Missouri
Martin McDonagh is the writer behind modern classics in both theatre and film and his newest offering Three Billboards Outside Ebbing, Missouri is released on October 13th. Following In Bruges and Seven Psychopaths, McDonagh brings back Sam Rockwell and Woody Harrelson to support Frances McDormand playing a mother who fights against the police's dismissal of her murdered daughter. Dark, funny, and indulgently pissed off, McDormand powers along in the Irish energy of the script.
It Comes at Night
It Comes at Night is going to be properly spooky. This is director Trey Edward Shults second feature, a milestone that can make or break a career, and it looks promising. A cabin in the woods, a disturbing red door, a gas mask, an infectious outbreak – this is ticking off all the tropes and yet pieced together right, and delivered by Joel Edgerton (who proves to be a freaky looking dude), It Comes at Night might just be the winner in this year's slew of horrors.
Personal Shopper
Personal Shopper has been on both good and bad checklists since it surfaced at last year's Cannes Film Festival. Kristen Stewart still divides audiences, but director Olivier Assayas has created a successful mid-way genre piece, which is an impressive feat by any means. Some have hailed it as Hitchcockian, but the takeaway a story that reads as both psychological thriller and strangely beautiful drama replete with ghosts, dead twins and a creepy deserted mansion.
A Ghost Story
Producers cannot get enough of tugging at our heartstrings from the afterlife. A Ghost Story is "a meditative poem about the enormity of time" according to Vanity Fair, where Casey Affleck returns as a ghost to contact his children and his wife, Rooney Mara, but is helpless to do anything other than watch them slip away. As stunning and timeless as it is being touted, if Casey Affleck gives you the heebie jeebies after the pre-Oscars scandal, feel free to skip this one out.