It feels like it's been a century since we last saw Victoria grace our screens, but you have to wait no longer as we finally get a sneak peek back into the 19th Century Reign of the Young Queen Victoria as we delve in to all the politics, drama and romance once again for Season 2.
In honour of 'Victoria Day' back in May, ITV and Masterpiece on PBS released the first 45-second teaser of Season 2 as we saw Queen Victoria (Jenna Coleman) and Prince Albert (Tom Hughes) baptise their first child, also named Victoria. We have now been blessed with a full 1-minute trailer that gives us an even better glimpse of not only the beloved and dearly missed 'Vicbert' dynamic, but also some new challenges that are yet to come. From the trailer, it seems as though young Queen Victoria will be faced with a lot more struggles in this upcoming season as she tries to adapt to life as a wife, mother and monarch.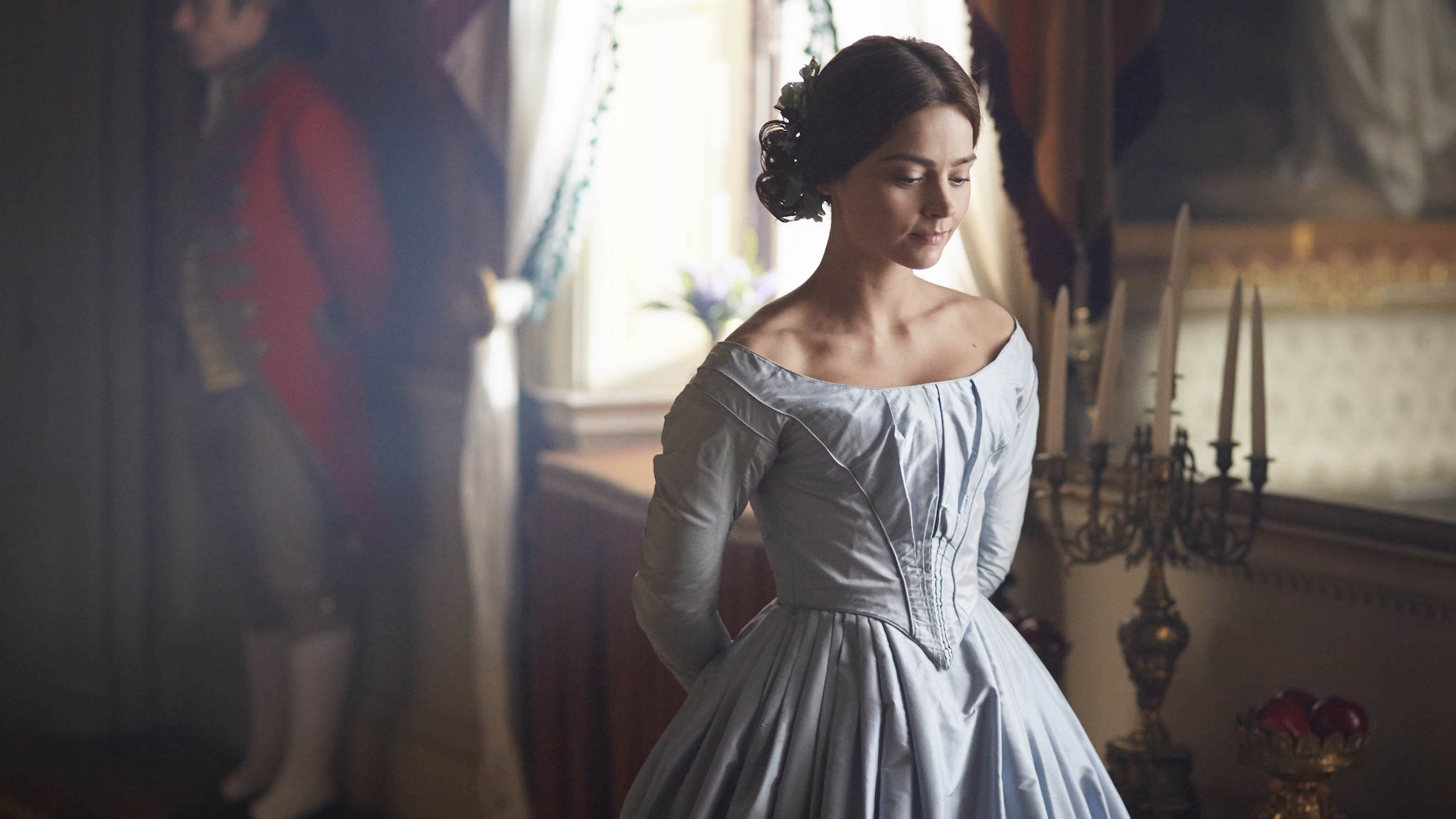 Daisy Goodwin, creator and executive producer has once again come back on-board the 'Vicbert' train to write the second series, providing us with not only further insight into the historical time period, but also bringing with it a sense of truth, humanity and a new-found perspective on the life of Queen Victoria. Gauging from the viewer's reactions, the one thing they're looking forward to seeing the most this season is the beginning of the intense, aggressive rows between the royal couple that occurred often during their married life. From the trailer, we get just a split second of what this looks like as we see Victoria violently throwing something at Albert as it appears they are both struggling to understand each other and their roles as public figures and private partners.
"To be a Queen I must rule. Yet to be a wife, it seems I must submit," Victoria confesses, but nevertheless, the trailer teases that we can still expect some more intimate 'Vicbert' moments that leave us all wanting a handsomely moustached German husband to fill the single-life void in our lives.
With glimpses of our old favourites – Baroness Lehzen (Daniella Holtz), Sir Robert Peel (Nigel Lindsay), the dashing Prince Ernest (David Oakes) and new cast appearances from Dame Diana Rigg (Game Of Thrones), Denis Lawson (Stars Wars), Martin Compston (Line Of Duty) and French Actor Bruno Wolkowitch – this season is proving to be the best one yet. There is still no sight of our precious Lord Melbourne played by Rufus Sewell, but let's all hold onto our crowns and hope.
For all you Australian Viewers out there, Victoria will return to BBC One in January 2018. In the meantime, tide yourself over with the trailer below!