David Bowie was not only a talented musician and icon of multiple musical movements through the 20th century, but he was also a compulsive reader and often used stories as material for his music. In a unique form of homage his son, Duncan Jones, decided this year was the right time to start a book club in memory of his father.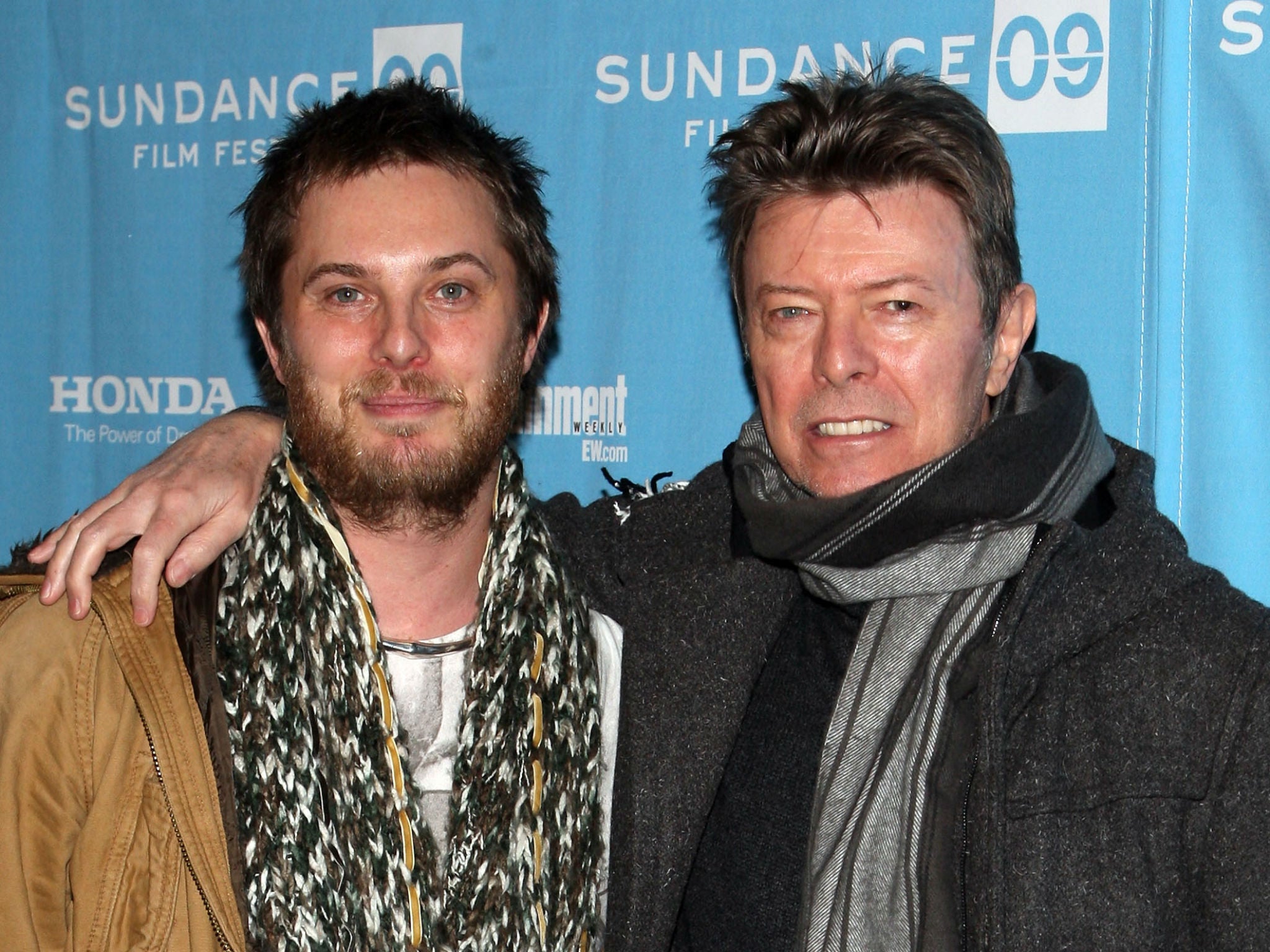 David Bowie was what we call a chameleon artist, one of those artists who are able to overcome the vageries of fashion and progress in their artistic field and adapt to those fast changes through the years. In Bowie's case, he could jump from genre to genre to stay relevant and continue to offer us everything he regarded as culture. His simple but powerful legacy? That we are not alone and that all of us can be heroes in our own unique way. Now Bowie is gone, and there is a larger-than-life-shaped hole where he stood. Thus it falls to his son Duncan Jones to preserve the legacy left by his father.
Duncan Jones, who multiple times has referred to his father as a beast of a reader, decided to start a book club which took over Twitter this January. The club will follow Bowie's personal selection of 100 recommended books which were listed on his official website in 2013. The list of books covers a wide range of topics, from the darkest of fantasies in Mikhail Bulgakov's The Master and Margarita, to the works of Camille Paglia on the sexual decadence of Western Literature. It even includes comics titles such as Raw and Beano. David's eclectic reading interests show a passion for culture, politics, history, poetry and obviously music, but the most surprising part of the musician's extensive library is not only the wide range of genres, writing styles and authors, but also the fact that most of the books in the list where written during David's lifetime. Whilst not neglecting classics like The Great Gatsby or Nineteen Eighty-Four,  his modern tastes and curiosity of mind demonstrate the passion Bowie had for contemporary pop culture and the intellectual future he was helping to shape.
Duncan Jones, a movie director in his own right, felt it his duty to go on the same literary marathon as his father and wanted to take Bowie's fans along for the ride, to share as well as keep that curiosity alight. The fans that wish to follow Jones's journey will have to read one book each month, and the whole marathon will take a total of eight years, the ultimate proof of a Bowie fanatic. The first book proposed by Duncan is Peter Ackroyd's 1985 novel Hawksmoor, a mystery novel that made it's way onto the list because of Bowie's admiration for the descriptions of the history of Britain and its cities. The selection was most definitely a hard catch, with thousands of fans scrambling to find a copy of the book and sparking an apology from Duncan Jones for the inconvenience.
The next book on the list is The Fire Next Time (1963) by James Baldwin, a critically acclaimed essay on the importance of race in the development of American history.  Duncan Jones will discuss the second book on March 1st, at which time he'll also reveal the third title on the list. We just can't wait to find out which books from Bowie's case of curios are up next. And really, we just want to thank David Bowie and his family for everything they have shared with us and for keeping the flame alive and well for Bowie fans the world over.
Maybe, who knows, by committing to the club, fans will inspire the next generation to stay open and intellectually curious too, and heck why not, even produce that most curious and wondrous of all chameleons we anticipate will grace our stages one day in the not to distant future – the next Bowie.
 Will you guys join the Bowie Book Club? Can you commit to reading through the whole list?