In the midst of the streaming wars, Netflix has teamed up with Nickelodeon just a day after the Disney+ roll-out.
Following the debut of the highly-anticipated Disney+, Netflix announced their new multi-year partnership with American television network, Nickelodeon, on November 13. Previously collaborating on Rocko's Modern Life and Invader Zim, the new partnership is set to produce original animated and television content for viewers.
"Nickelodeon has generated scores of characters that kids love, and we look forward to telling wholly original stories that re-imagine and expand on the worlds they inhabit" – Netflix Vice President of original animation, Melissa Cobb.
Netflix is certainly capitalising on Nickelodeon's "wholly original stories" as a spin-off to the hit animated series, Spongebob Squarepants, is rumoured to be one of the upcoming projects. Supposedly focusing on Squidward, the potential project would be enough to continue my Netflix subscription.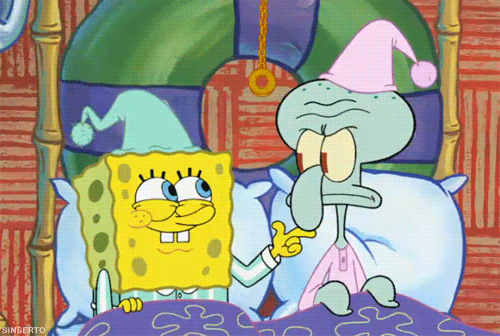 However, with Disney+ growing to 10 million subscribers in it's debut alone, it begs the question: can other streaming services compete?
Disney+
With exclusive rights to the Marvel and Star Wars franchise, the blockbuster movies will form just some of the 500 movie titles on Disney+. As for television, the streaming service houses 7,500 episodes of television, so you're set to binge-watch for 312 days straight.
And if you do somehow finish all these titles, Disney+ is currently working on exclusive content, much of which will be associated with the Marvel and Star Wars franchise.
Confirmed by Disney themselves, The Falcon and The Winter Soldier, WandaVision, Loki, What if…? & Hawkeye are just some of the Marvel spin-offs set to debut in 2020 and 2021. Too much? Not enough? Regardless of how you feel, fans will have to tune in as Marvel Studios' President, Kevin Feige, confirms that the spin-offs will tie into upcoming films.
For now, viewers can tune into the Star Wars spin-off, The Mandalorian, featuring Game of Thrones' (which may receive it's own spin-off), Pedro Pascal, and Breaking Bad's, Giancarlo Esposito.
Don't fret if you're just not in the mood for The Incredibles or High School Musical as Disney+ will also be featuring content from National Geographic, so you can have a look at Mickey Mouse's predecessors.
In spite of all their drooling content, Disney+ did face some critique from viewers as the debut uncovered some flaws. One of the major flaws was the absence of a 'Continue Watching' section, making it harder for viewers to keep up to date.
The option available on Netflix lets viewers know what they have started and already finished, trimming down their selection process. However, as with all debuts, Disney reassured viewers that they will continue refining their product and add a 'Continue Watching' option.
Disney+ is now available to stream for $8.99 a month, following a free 7-day trial.
Over-saturation?
Netflix. Disney+. Apple TV+. Stan. Amazon TV. Foxtel. Ironically with so many streaming services, it seems as though content is becoming more scarce. With Disney+ stripping their licensed products from other streaming services, viewers will now have to sign up to another platform to continue rewatching The Avengers.
Now while Tony Stark and the gang may make it seem worthwhile in the moment, switching between Disney+ and Netflix to catch up on Peaky Blinders can have you second guessing your subscriptions.
Lifehacker found that Australians may end up paying $162.96 a month should they subscribe to multiple streaming services.
With each platform attempting to weed one another out of the wars, the emphasis on exclusive content begins to grow. And so what was once introduced to provide variety next to free-to-air TV, is now forcing consumers to decide between Marvel spin-offs or Stranger Things.
Subscribe to FIB's newsletter for your weekly dose of music, fashion and pop culture news!