At only 24, fashion photographer Tyler Mitchell has continued to surprise the fashion world by unveiling  a beautiful body of work called I Can Make You Feel Good which envisions a Black Utopia.  Mitchell's powerful exploration of the black experience in this exhibition evokes a conversation about racial equality and racial injustice. 
Tyler Mitchell is a rising star in the fashion photography world. At the age of 23, he photographed pop megastar Beyoncé for the cover of the American Vogue's September 2018, making him both one of the youngest and the first African-American to shoot the prestigious fashion cover.
On Mitchell's background, his origins as a photographer and filmmaker started early in his youth, filming skate videos and documenting the music, fashion, and youth culture scenes in Atlanta. In 2017, he graduated from New York University, Tisch School of the Arts with a Bachelor of Fine Arts in film and television.
Mitchell is now based in Brooklyn. Mitchell's eye for capture ranges from many genres or topics within popular culture that aims to explore and document what he believes is a new aesthetic of blackness. Mitchell is regularly published in avant-garde magazines and openly documents his photography on his own Instagram page.
I Can Make You Feel Good – a new aesthetic of blackness creating an awareness of optimism, the innocence of youth and transgressing cultural barriers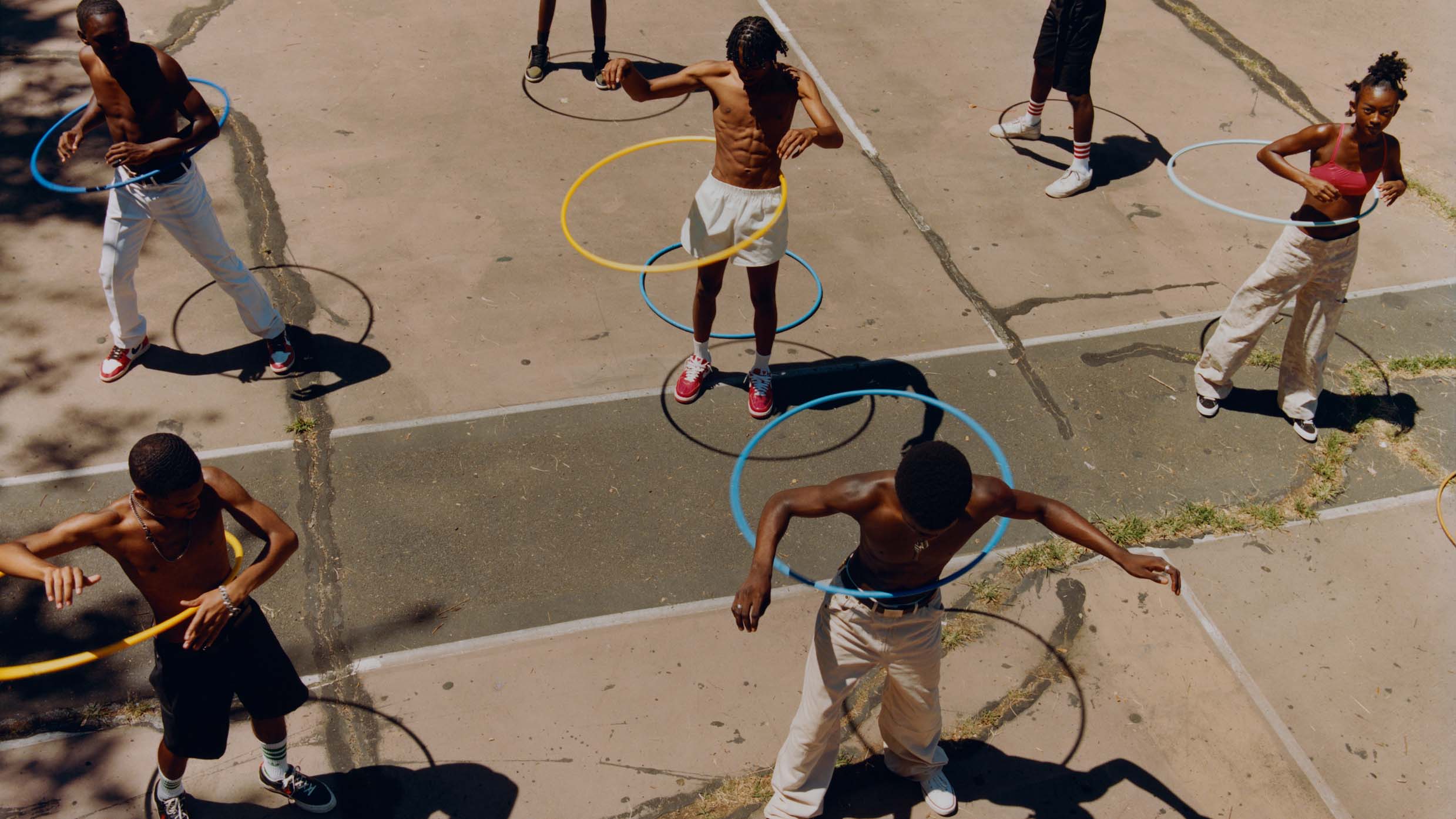 Tyler Mitchell's debut US solo exhibition, I Can Make You Feel Good,  is on show at New York's International Center of Photography until 18 May 2020.
Drawn to his photography influences such as Larry Clark and Ryan McGinley, Mitchell's I Can Make You Feel Good is a collection of photography that is part autobiographical of Mitchell's life. Mitchell captures a sense of the Utopian – creating his subjects play in intimate moments within idyllic environments which visualises freedoms young black men and women should have access to in today's world.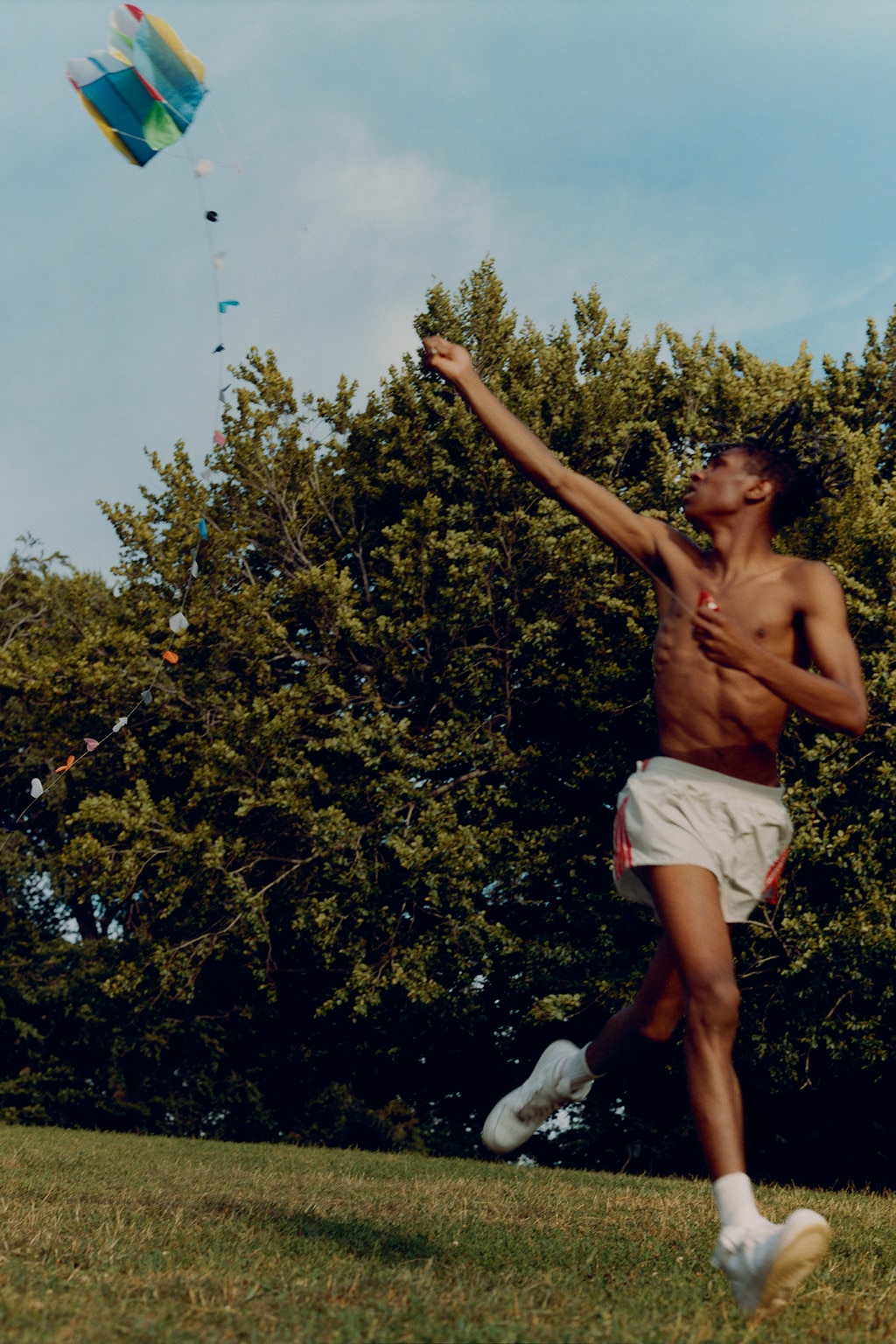 In defining what Mitchell means by creating a work of art that illustrates a black utopia of intimacy and racial equality, Mitchell in his own words asserts, "I often think about what white fun looks like, and this notion that Black people can't have the same. Growing up with Tumblr, I would often come across images of sensual, young, attractive white models running around being free and having so much fun—the kind of stuff Larry Clark and Ryan McGinley would make. I seldom saw that freedom for Black people in images—or at least in the photography I knew. My work responds to this lack. I feel an urgency to visualise Black people as free, expressive, effortless, and sensitive."
In being vocal in assessing the notion of how African Americans are treated racially in America, Mitchell's questions the role of photography, what can he do creatively with a tool of visualisation where its powers can take him. The significance in Mitchell's art is showing how the lack of racial equality is an issue within the notion of Blackness and the racial underpinnings surrounding that subject matter is important for the public to see.  
In presenting I Can Make You Feel Good, Mitchell offers us this "utopia"  a world of youth, free of movement and optimism, surrounded by nature to which Mitchell:
"Part of my work specifically involves speaking about the black experience, which does open up certain pathways for more diverse voices to exist in bigger contexts, which I like. I guess, my whole thing is, if I can help open up some of that for other folks then I'm quite content. My photographs are very much staged operations, and a photograph that's inherently staged, using fashion or dress to speak about identity, is actually projecting a fantasy into reality. We're seeing cultural desire become real through images."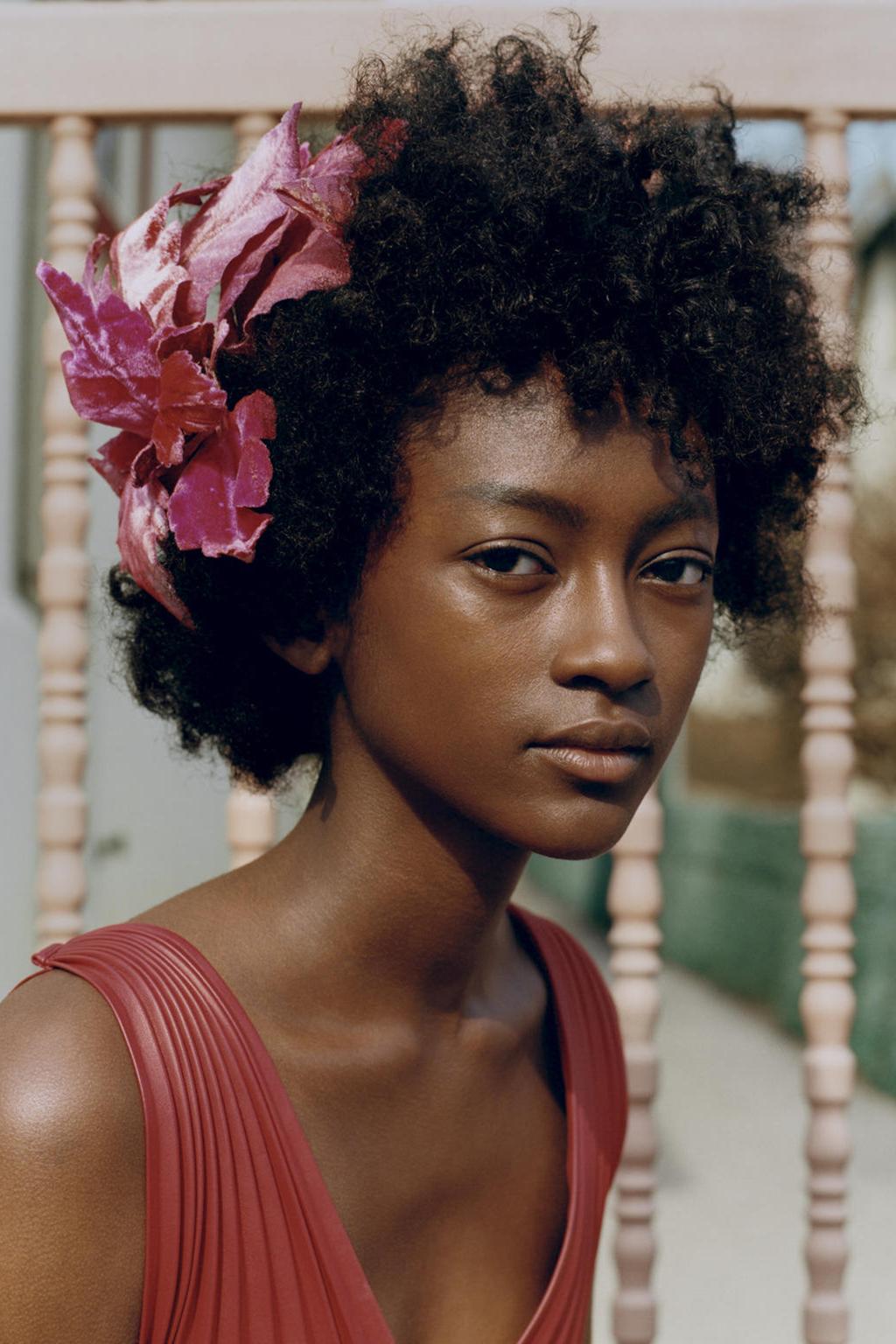 I Can Make You Feel Good could be seen as a different route of expression from his 2016 body of work Wish This Was Real which explored concepts of young African American men dealing with loneliness and boredom. For Mitchell he believes his most recent work is a fulfillment in his creative processes,  "It feels like closing a chapter, "because it's involved working through a lot of the ideas that I've been having for years and putting them into a contained show focusing on this theme of a black visual utopia".
Tyler Mitchell: I Can Make You Feel Good is at the International Center of Photography, New York, until 18 May 2020, with plans to tour.
Subscribe to FIB's newsletter for your weekly dose of music, fashion and pop culture news!