It's amazing how much has happened to a film that hasn't even shot a single frame yet, but it's been a tortuous road for the life span of Sony's Uncharted film. The adaptation of the widely popular video games series has seen a lot of ups and downs.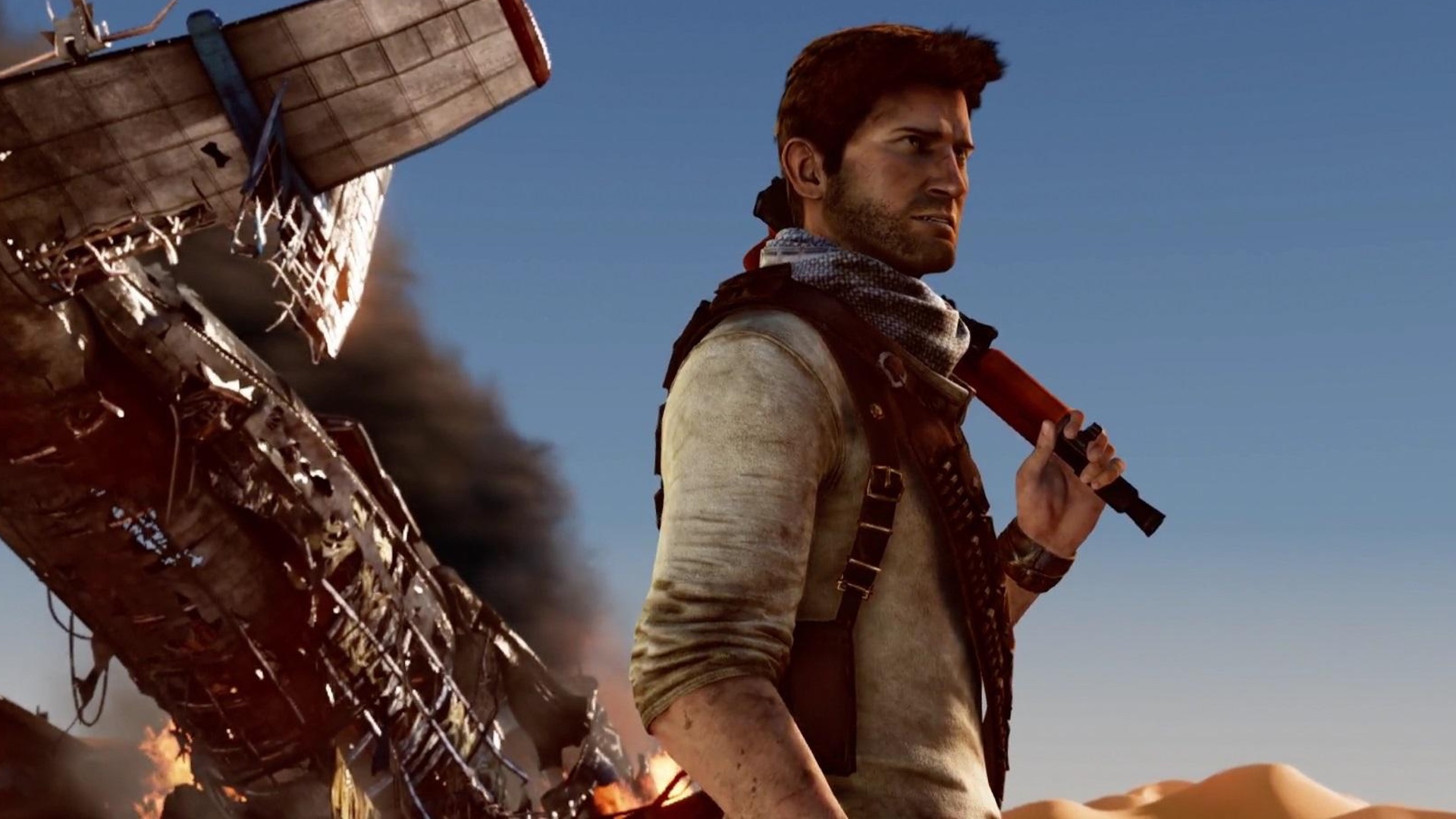 We've had directors come and go, scripts change, leads be de-aged and Hollywood actors commenting about a movie that's so in the works, I fear it won't ever actually work. So let's follow this little narrative and see where the film sits as of today.
2008
All the way back in 2008, Columbia pictures announced that they were developing a feature film adaptation of the original Uncharted game. According to an article by The Hollywood Reporter, the film was being written by Kyle Ward who was simultaneously working on scripts for Kane & Lynch and Hitman 2. Avi Arad would produce the film, whose credits include Iron Man and The Incredible Hulk.
2009
Ward spoke with Latino Review, and reported that the writer had to drop out because Sony was unwilling to wait for Ward to finish his other writing commitments. At the time Uncharted 2: Among Thieves had been released to critical acclaim, and Sony was looking to capitalise by pushing out the feature-length film. The script would now go to Thomas Dean Donnelly and Joshua Oppenheimer who wrote Sahara, an adventure about treasure hunting, something very similar to the Nathan Drake tale, and what more than likely the reason that they got the gig.
2010
In May 2010, The Los Angeles Times detailed that the studio had met with David O. Russell, the director of Silver Linings Playbook,  The Fighter and American Hustle, to direct the film for a release in the following year. Unfortunately in August of that year the Los Angeles Times followed up with another story claiming that Russell and Sony have 'gone their separate ways, and that without a director attached would kill all chances of the film being made.
The Los Angeles Times said "Producers and the studio are going back to the drawing board. They'll look for a new director — and first they may even look for a star or two to join the project." But they were wrong when Columbia Pictures announced that David O. Russell would be directing the project with Avi Arad, Charles Roven and Alex Garther confirmed to be producing the film. Columbia commented on the choice saying:
"David is a tremendous choice to take on this film. He's equally adept at combining all the classic elements involved in this property: great character development, strong comedy, and amazing action sequences. He has a brilliant vision for this material and we know he will bring his original, unique voice to this adaptation."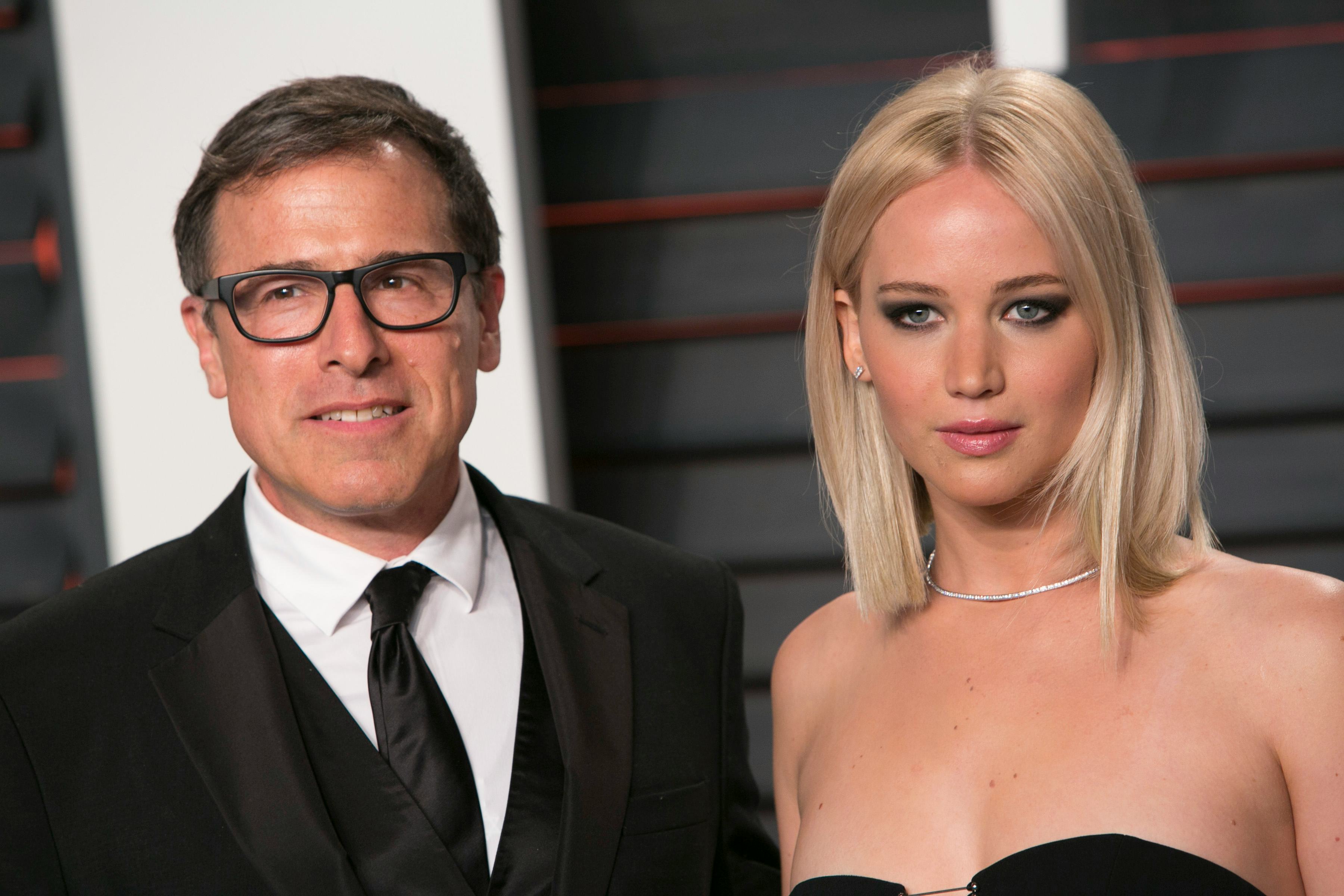 A few days later, Actor Nathan Fillion tweeted his aspirations to play Nathan Drake, stirring the internet into a frenzy, as they lobbied with him.
In November, Showbiz 411 columnist Roger Friedman claimed that Russell had three contenders he'd like to cast for the Video Game adaptation. To play Nathan Drake himself, he named Mark Wahlberg, who he has worked within films like The Fighter, Three Kings and I Heart Huckabees. Although fans were hoping for Nathan Fillion, Wahlberg would fit the role of Drake if given the opportunity.
The other two actors were a very surprising choice naming Robert De Niro and Joe Pesci, of Good Fellas and Raging Bull, to reunite on screen. This was later confirmed by Wahlberg in an interview with IGN that same month. The Director then spoke with the Los Angeles Times at the very back end of 2010, mentioning how he wanted Uncharted to be a family that was a force to be reckoned with in the world of international art and antiquities. Fans of the series did not like this vision and wanted the traditional story around Nathan Drake and his associates.
Uncharted 3's game director Justin Richmond, refuted this story idea when he spoke to Joystiq saying that Russell's original statement was misconstrued. Russell's availability started to be a concern when he signed up to direct films like 2 Guns and Silver linings.
2011
In May of 2011, David O Russell left the project, after creative differences. The Los Angeles Times stated the screenplay went; "In a different direction than studio Sony wanted. Russell had already turned the script, but it was so long and so ambitious that it was at least partly responsible for the studio and him parting ways."
With Sony Still eager to make the film, they pushed for a 2013 release and announced that Neil Burger, whose work includes Limitless and The Illusionist would take up the writing and directing role. When speaking with Variety Burger said "We're beginning from scratch and going back to the video game.", noting that "Its one of the most cinematic video games, and one that has really developed characters. So, you know, there's a lot of cool, really intense things that, if they work for the film's story, I want to use them".
It was short-lived though, as National Treasure writers Marianne and Cormac Wibberley came aboard to pen the script for the adaptation, while the studio decided to wait to find a new director until the script is completed.
2013
Everything was quiet for a few years until 2013, when Seth Rogen and Evan Goldberg spoke to IGN while on a press tour for their film This is the End. Rogen & Goldberg said " They're[Sony] constantly asking me and Evan to make the Uncharted movie, for like 4 years now they're like make an Uncharted movie for us. But it's just gonna be Indiana Jones. Non-stop, to write it for years." Check Out the video here
2014
Deadline reports that Seth Gordon of Horrible Bosses and Identity Thieft fame, is in negotiations with Sony to direct the film, with the script now being penned by David Guggenheim (Safe House, Bad Boys 3).  With the suggestion that a new lead for Drake was being searched for, giving the implication that Walhberg was out. When speaking to Zap2It a few months later Gordon confirmed filming would begin in 2015, even though no star was attached.
"It's going to honor the mythology of the game, but I would say honor some of the most interesting stuff from the first one and build from there. There's some stuff that isn't in the game."
But then Sony said no, no, no, it's coming out on June 10, 2016. It then came to be that Mark Boal of Zero Dark Thirty and The Hurt Locker was writing the script for the film.
2015
Midway through 2015 Seth Gordon left the project as Sony decides to take it in a new direction.  A report from The Wrap stated that the film is undergoing creative changes, which seemed code for the project being in development hell.
2016
IGN had the opportunity of speaking to Neil Druckmann the game director of Uncharted 4 and the writer of The Last of Us, who commented that Naughty Dog were only 'somewhat involved' with the development of the Uncharted film.
"Every once in a while, they'll come in and they'll present to us: here's the script, here's what we're thinking. We'll tell them what we think works, what we think doesn't work," Druckmann said, adding, "That's where we're at. Last I heard is they got a new screenwriter, but we haven't seen anything in a while."
In July of 2016, Variety spoke with Joe Carnahan who was then slated to write the Uncharted movie script. The Writer and Director expressed interest in also directing the film but at the time was only able to write for it.
Sony pushed the release date to June 30 2017, but then dropped the film altogether from their release schedule.
Before the end of the year, Shaun Levy of Night at the Museum and select episodes of Stranger Things, is slated to direct the film. Levy told I09 that he had already started some very secret low grade, talks with actors'.
We Got This Covered spoke to Mark Wahlberg in December who confirmed he was no longer playing the lead of Nathan Drake, with the to the point remarks of "As of now, no, I'm not attached".
2017
In early 2017 scriptwriter, Joe Carnahan posted an image of the script to Instagram with the caption 'Done and Dusted. Now the REAL work begins'. Confirming the completion of the first draft.
Then a shocking choice was made, Spider-man: Homecoming's Tom Holland is announced to be playing a young Nathan Drake, and making the film a prequel to the Uncharted series, while drawing inspiration from the third game in the series.  The decision was made after Tom Rothman the Chief of Sony Picture was impressed with Hollands performance in aforementioned Spider-man: Homecoming. It also confirms that the Joe Carnahan script will now be dropped and a new scriptwriter will be found.
2018
A script was penned in August 2018 by Director Shaun Levy who confirmed that film was "most near the horizon." At the end of 2018 Shaun Levy stepped down as director of the film as his new project 'Free Guy' was greenlit creating a scheduling conflict.
2019
Sony appoints 10 Cloverfield Lane's Dan Trachtenberg as the newest Director of the Uncharted film, and set a 2020 release date for the film. But once again this didn't last long with Trachtenberg stepping away from the project, while Sony scrambles to find a sixth director to fill the void. That director they found went on to be Travis Knight the director of Transformers: Bumblebee and Kubo and the Two Strings.
Mark Wahlberg was in talks to become reattached to the film and to play Victor 'Sully' Sullivan, as the cast for the film began to flesh out. On December 31st, Knight also walked away from the film after scheduling conflicts, due to Tom Hollands Spider-man schedule forcing the production to rush production of Uncharted.
2020
Early 2020 brought the newest and hopefully final director for Uncharted, Ruben Fleisher. Fleischer is responsible for films like Zombieland and Venom. After losing Travis Knight The Hollywood Reporter, claimed the film would be delayed until March 5th 2021, three months later than the expected release date. The final news we have received about the film is that Antonio Banderas has signed up for the film, as well as Sophia Ali from Greys Anatomy and Tati Gabrielle who has appeared in the Chilling Adventures of Sabrina, and The 100.  The writing has now been passed over to Art Marcum and Matt Holloway who did the screenwriting for 2008's Iron Man.
After all this stress and years of failing to secure a director, lead actor or writers, Sony still wants to look at the uncharted series as a franchise. Mark Wahlberg was asked at the press tour for his newest film Spenser Confidential, if he would stay throughout the franchise, but only confirmed he would star in only a single film.
Subscribe to FIB's Weekly Alchemy Report for your weekly dose of music, fashion and pop culture news!