Yes folks it's true. You may have missed out on the Easter Show, but thankfully you can still get the best part -showbags- delivered to your door.

Exhilarating, colourful, fun rides, animals, screaming children and buckets of fairy floss. This is what children look forward to every year at the Sydney Royal Easter Show. But not this year folks, for the first time in it's almost 200-year history, the show will not go on.
In the past week, Prime Minister Scott Morrison banned all non-essential gatherings of 500 people or more, which spelled goodbye to the much-adored Sydney Royal Easter Show event for 2020. First held in 1823, the show is Australia's largest annual ticketed event, attracting an average of 828,000 attendees each year.
Not only is the Easter Show a symbol of Australian culture, but it's also a way for small businesses to get to know their audience. This gives an opportunity for small businesses to reach out, and for their customers to know and give feedback about beloved Aussie brands. The agricultural show celebrates Australian culture in all it's forms – from our rural origins to our modern urban-based lifestyles.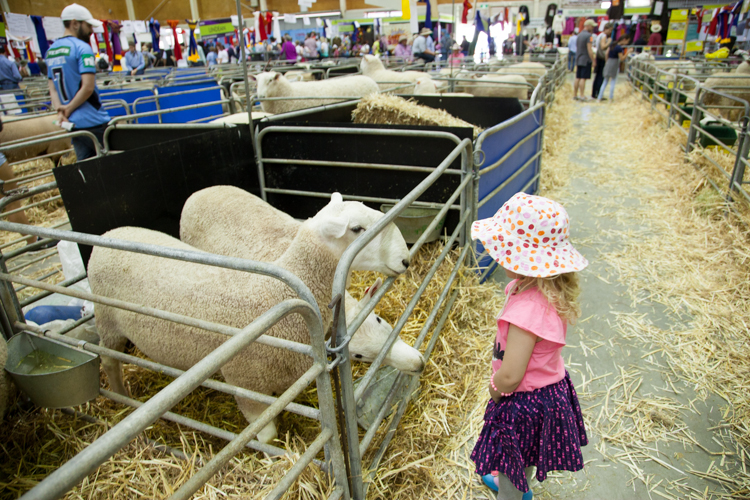 We'll certainly miss the crazy rides, entertaining shows, and huge, indoor farmyard nursery. It sucks we don't get to pat and feed snacks to adorable farmyard animals, see the horses, cows, or little ducklings hatching, or participate in demonstrations of sheep shearing, cow milking and cooking. We are all left disappointed this year on so many levels due to the current COVID-19 pandemic.
But there's a silver lining peeps, you still get the best part of the show. You heard it, you can now skip the maze-like human congestion for your most desired showbags, and you'll likely actually bag the ones you want for a change! The Easter Show's showbags have come to your door.
Emily Williams, Co-founder of Chicane Showbags, announced the home-delivery of showbags are available online right now for a whole month, beginning on Friday the 20th March and going through the Easter holidays to Sunday 17th April. This much welcome development is sweet compensation for not being at the show this year, and should keep the kiddos happy whilst you all deal with home isolation. Might keep a few adults happy too!
What are some of your favourite showbags? With more than 65 different bags to choose from across fashion, beauty, confectionery, entertainment and kids, and a maximum weight of 40kg per order, you're able to grab your selection online at www.chicaneshowbags.com.au, with Australia-wide shipping and international orders available to the US, UK and New Zealand.
Australians support each other in times of need. It's more important than ever that we support our beloved brands struggling in this difficult time by purchasing a showbag or two and helping to keep our iconic Easter Show on the (metaphorical) road till next Easter rolls around, hopefully with a heck less drama!
Subscribe to FIB's Weekly Alchemy Report for your weekly dose of music, fashion and pop culture news!