Waking up five minutes before your class, not changing out of your pajamas – the online classroom was once a dream for many students. Many have said that tertiary education's digital shift has been a long time coming, albeit slightly rushed and unexpected. Now that it has become our new normal, what does online learning mean for today's university community?
Worldwide, universities have now shifted to online delivery and have completely eliminated face-to-face teaching indefinitely. They're using online learning tools like Zoom, Blackboard Learn, and Microsoft Teams to collaborate, and to also emulate the social aspect that a normal classroom provides. 
The tools and applications used in the online classroom are often from a third-party, resulting in concerns over student privacy. Zoom, the video conferencing app that is now used beyond offices and classrooms, has been subject to 'zoombombings,' in which uninvited guests can display graphic, inappropriate material. The worldwide phenomenon has led to some cancelling their online classes – such is the case for schools in New York City, who are now looking to move their online classes to more secure platforms and applications after cases of "zoombombing."
Malicious exploitation aside, some of the in-built app features are also concerning students – the "privacy tracking" feature enables administrators to see if you've changed tabs during the Zoom call. Recently, Zoom removed its 'attendee attention tracking' feature, which provided analytics on how well a participant was paying attention, after public outcry. 
The software used to monitor online exams has also resulted in student backlash. Third-party applications like Proctorio and ProctorU, which Australian universities plan to use, require students to upload photo ID, using facial detection and AI technology to detect potentially suspicious activity. Many have called out this reliance on AI to incorrectly differentiate between "regular nervous movement and legitimate cheating," as pointed out by students at the Australian National University (ANU). Students across several universities have signed petitions against this software, claiming that it is an invasion of privacy and has the potential to do more harm than good. 
Many students have found the online classroom to be awkward, less engaging and difficult to follow. Academic experts have attributed this to university staff not being prepared for the transition to online – of course, little preparation could be done given the nature of the crisis, but the development of quality online learning in tertiary education has been on-going for years. Online learning has been around for years, but it has not been prioritised: a study found that drop-out rates have been higher for online students.
Another study found that online learning typically meant just uploading materials used in normal, face-to-face classes, instead of adapting for the online environment. While we may have more tools at our disposal to round out the online classroom, effective learning won't occur without proper training and upskilling of university staff. 
Universities produce the next workforce, ultimately preparing the students for the future of work. Ideas of what the workforce would look like in the next few years are centred around concepts of digitisation, remote working and self-management – these are all ideas that the online learning environment could address, if done right. It presents a key opportunity for universities to work directly on employability and transferable skills, rather than naming vague attributes for students to work towards.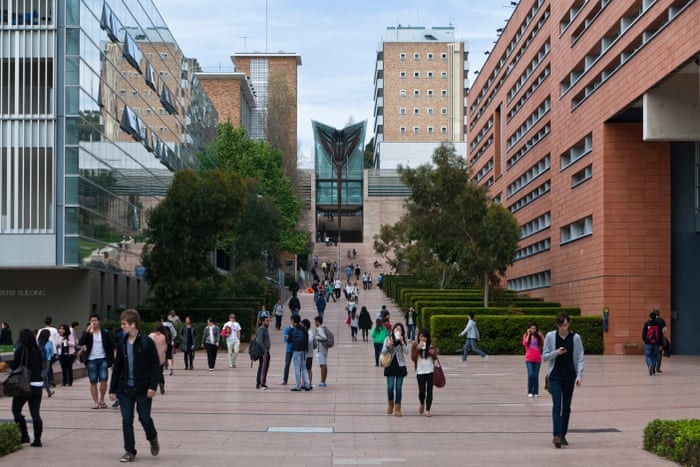 So, what does the future of the university look like? University leaders have said that, while online education will become more important from now on, students will continue to value hands-on, on-campus learning. The last few months and the state of the university today has revealed that there is definite potential for universities to become more flexible, without compromising quality of learning. The online classroom has its current downfalls, but if these are worked out, it has the promise of empowering and preparing these new students for an ever-changing world. 
Subscribe to FIB's Weekly Alchemy Report for your weekly dose of music, fashion and pop culture news!