Dating is hard enough, but add a highly contagious virus like Covid-19 and some nationwide social distancing measures and you'd expect the pursuit of love to be the last thing on everyone's mind. Well not really, in actual fact dating is thriving.
as i sat in my room under the COVID 19 quarantine, i couldn't help but wonder.. is his heart also under a quarantine? pic.twitter.com/HMzeX3PYD1

— eddie (@spaghedwardd) March 12, 2020
Even with Covid-19, people are dating just as much as ever. Thanks to the miracles of technology and how flexible we are, virtual dating has totally become the new It Thing. But will it stay?
As the world changes so have the rules of online dating. The typical first-date ideas of bars, restaurants, music venues had quickly become the thing of the past as they became no-go zones. But we found a way, the alternative solution was inevitable, as those who didn't want to give up on dating entirely turned to virtual meetups on Zoom, FaceTime and even Skype.
University student Scott, has recently gone on a virtual date. He says; "this guy and I have been talking non-stop and we've video chatted- it was awkward but good."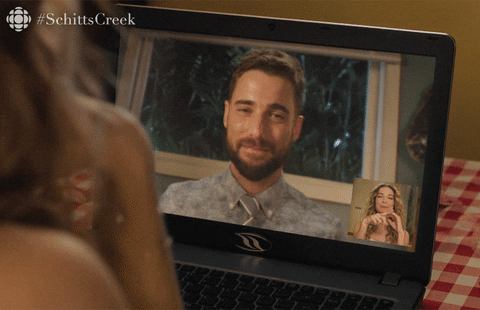 Scott also says video calls are "more personal and a bigger gesture than an in real life date somehow and I feel like there's maybe an assumption that video calls are like a big step up in the flirting game."
Dating during this period isn't straight forward because life right now isn't straight forward. For some singles, this pandemic weirdly enough offers all the makings of some kind of cute rom-com, filled with lengthy conversations and intense longing.
One way of looking at it is that these digital dates have the influence to encourage more honest conversations and possibly an even deeper bond. On the other hand, it's impossible to overlook the fact that these digital-first dates exist because of COVID-19.
After talking to some people about their experiences, I decided to give it a try. I've been on tones of dating apps and I've been on them for longer than I'd like to admit.
So, I swiped and swiped and clicked and clicked. Til I finally matched with someone, let's call her Abby. She was nice and her pictures showed that she had traveled a lot.  We chatted for what felt like hours messaging back and forth but when I brought up the idea of a video, call she unmatched with me.
I kept swiping until I matched with someone else. Let's call him John, he's an apprentice chef. We spoke for a while about cooking and our favourite foods. Not to jinx myself but I felt a connection even through a phone.
We kept chatting for the rest of that day, he wanted to call me the next day. So, we called and talked for a bit then we Facetimed. It was a weird feeling, seeing and talking to him but not being able to hug or even high five him. It was weirdly wonderful and something that I had to get used to.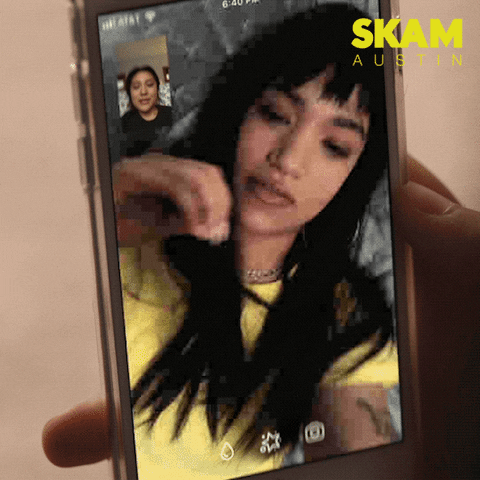 After going on a virtual date, I could see why they have become popular. They present an opportunity to connect with somebody in a time where it is somewhat impossible to. These virtual dates also offer a meaningful distraction, a distraction from the loneliness and despair that this pandemic has caused.
I could see the appeal of virtual dating, we already did it before this pandemic. We've already become accustomed to using dating apps like Tinder, Bumble, Grinder and Hinge. Some of these apps even offer in-app video chats so virtual dating this is just the natural progression for dating.
But could this be the new normal way of finding romance? And could this permanently change the way we date long after the lockdown ends? Only time will tell.
Subscribe to FIB's Weekly Alchemy Report for your weekly dose of music, fashion and pop culture news!