Crash Bandicoot 4: It's About Time is the first original entry in the Crash franchise in over a decade and is a direct sequel to the original trilogy over 20 years in the making.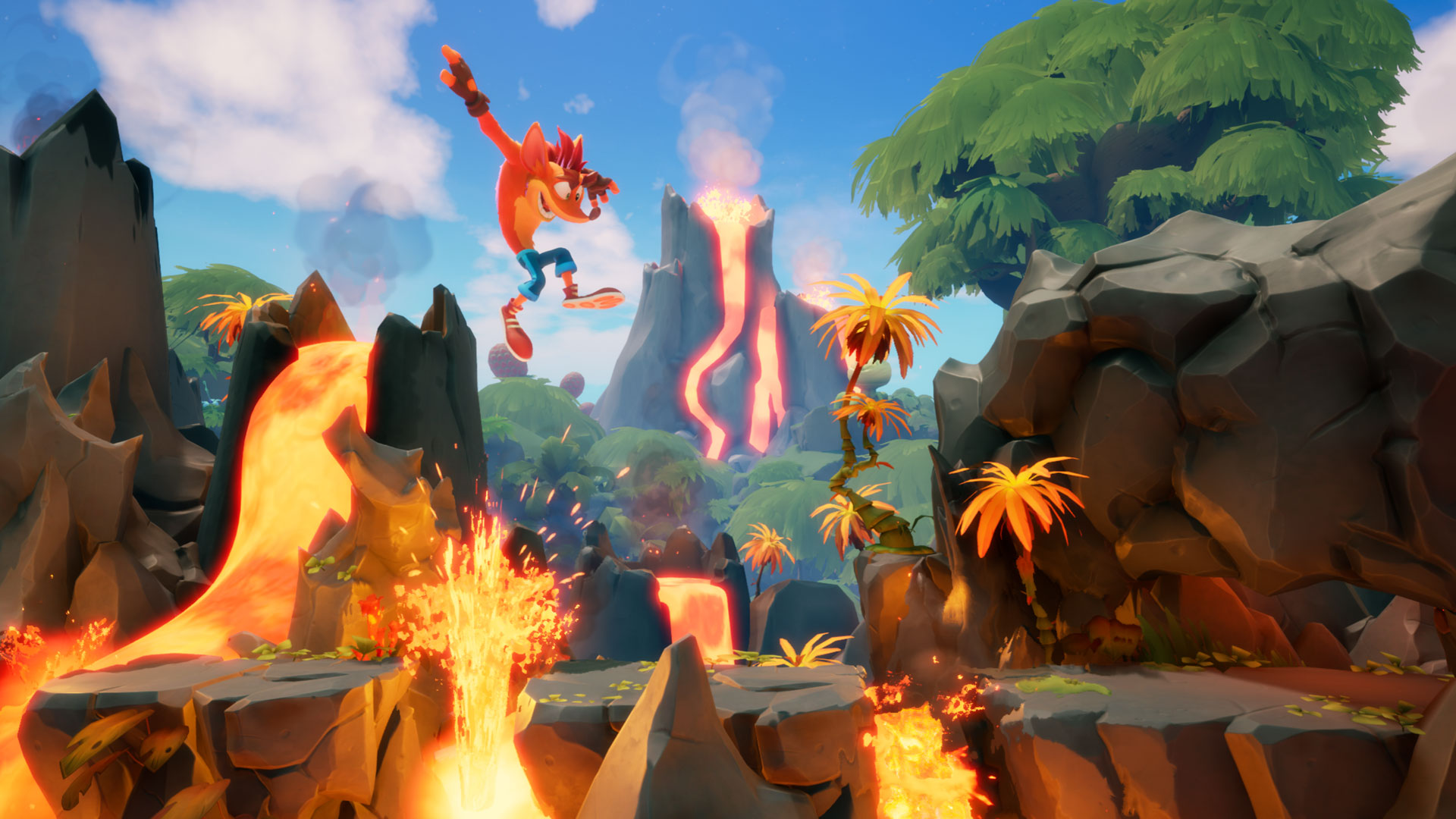 Two of PlayStation's most iconic characters in particular, Crash Bandicoot and Spyro the Dragon, got the 21st century treatment Across 2017 and 2018. With thousands of nostalgic '90s kids booting up their PS4's in excitement to celebrate a raft of retro platforming titles being re-released and remastered at the time.
For the first time since the release of the hugely successful Crash Bandicoot 3: Warped back in 1998, the high-spirited marsupial who for so long was the poster child of both PlayStation and developer Naughty Dog is returning for a game that expands on the platforming roots of the series again.
Appropriately titled Crash Bandicoot 4: It's About Time, the game will take players into a whole new world of platforming fun, and more importantly it's narrative will act as a truly spiritual sequel to the third Crash title that was released so long ago. With Crash spinning, hopping and body-slamming his way through enemies and obstacles once more, just like the good old days.
Per a statement from the developers of the game: "The story will pick up decades after the events of Warped, as villains Neo Cortex, Dr. N. Tropy, and Uka Uka escape from the distant planet they're stranded on at the end of the 1998 title, resulting in a rip in the fabric of space and time."
Crash Bandicoot has enjoyed something of a resurgence of late, with the remakes of both the original Crash Bandicoot trilogy (branded the Crash N. Sane Trilogy) and karting spin-off Crash Team Racing proving incredibly popular with adult gamers.
The N.Sane trilogy in particular sold over 10 million copies, bringing to an end a decade-long period of relative obscurity for the character. Toys for Bob, the company that brought the critically-acclaimed Spyro Re-ignited trilogy to gamers last year, will apparently lead the development.
Crash Bandicoot 4: It's About Time will arrive on both PS4 and Xbox One on October 2nd, with ports to PS5 and Xbox Series X also likely.
Check out the trailer below:
Subscribe to FIB's Weekly Alchemy Report for your weekly dose of music, fashion and pop culture news!