Trans-representation in the modelling industry has made progress. But there's still a long way to go.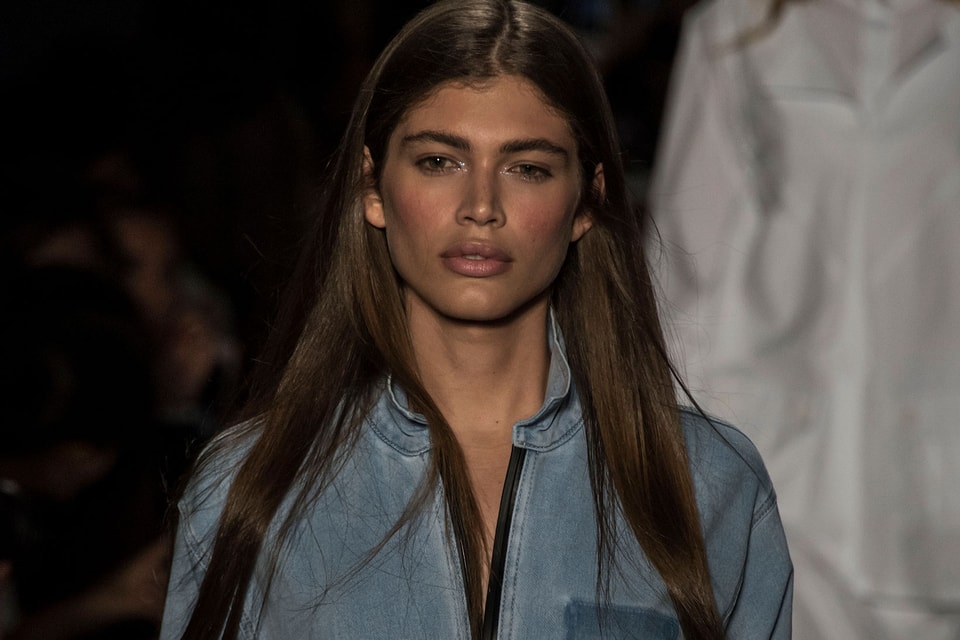 Valentina Sampaio, Brazilian born model and actress, has made history, becoming the first openly transgender model in Sports Illustrated's Swimsuit issue. Due for release on July 21, Sampaio will be the eighth and final Sports Illustrated Swimsuit 2020 rookie.
In an Instagram post announcing the news, the 23-year-old model said:
"I am excited and honoured to be part of the iconic Sports Illustrated Swimsuit Issue."
In her caption, Sampaio also reminisced on the adversities she's faced:
"Being trans usually means facing closed doors to peoples' hearts and minds."
In a personal essay published on Sports Illustrated Swimsuit, Sampaio further expressed what being a part of the issue means to her. Born in a remote fishing village in northern Brazil, her journey to adulthood was like many other transgender persons lives. Life, school and work were challenging. According to the Trans Murder Monitoring program, between October 2018 and September 2019, Brazil had 130 murders of transgender people, one of the highest in the world. Sampaio has long been an advocate for transgender equality and acceptance, especially in her home country.
Sampaio also shared in her personal essay, what it was like working with Sports Illustrated, and thanked the magazine for seeing and respecting her:
"Thank you for supporting me in continuing to spread a message of love, compassion and unity for ALL."
Sampaio has previously made her mark by becoming Victoria's Secret's first transgender model in the PINK line in August 2019, and was the first transgender model to make the cover of Vogue Paris in 2017.
Likewise, Sports Illustrated Swimsuit is also no stranger to breakthrough moments. It is a magazine known for pushing boundaries of conventional ideas of a woman's appearance. In 2016, the magazine put Ashley Graham, its first size 16 model on its cover. And recently, in 2019, made history with Somali-American model Halima Aden as the first Muslim model to wear a hijab and burkini in the magazine.
In short, the inclusion of Sampaio at Sports Illustrated marks progress for inclusivity in the modelling industry.
Check out Sampaio's Q&A with Sports Illustrated Swimsuit.
Subscribe to FIB's Weekly Alchemy Report for your weekly dose of music, fashion and pop culture news!