Media and pop culture is being redefined as companies are now adapting to the changing needs of the people.
Social media has already taken over our everyday lives and it is now changing something even bigger. We are redefining media and pop culture as people have more power than ever to shoot themselves into stardom. This is not only limited to individuals where companies have also learned to utilise an online platform to showcase their product, service or themselves.
TikTok, YouTube, Instagram, are one of the many platforms that have changed the future of media and pop culture. But as we delve further into an online age, we can see the interesting progression where companies adapt to new trends and change the mainstream narrative of culture.
Content Creators
People of all backgrounds are now utilizing YouTube to create a name for themselves. We have strayed far from traditional media as online platforms such as YouTube allows creators to share innovative and creative products. Celebrities are no longer just actors and musicians but those who can establish a big following through their funny and viral content. Lilly Singh originally started off as YouTuber under the name IISuperwomanII and formed a large fanbase with her comedic videos. She eventually became so big that she was given her own late-night show and shows how content creators are leading the future of pop-culture.
Media Companies

Multimedia companies have cracked the equation in capitalizing on online platforms. From magazine companies to blogs to simple social media accounts, it is possible to expand and create a lucrative online business until it reaches all facets of media.
Wong Fu Productions is a great example that showcases how small YouTube accounts can turn into an acclaimed media company. Wesley Chan, Ted Fu and Philip Wang originally worked on small scale projects mainly with fellow Asian-Americans and eventually amassed a large following. They expanded their reach by establishing a professional media company and their works have been featured in many international film festivals. They also organised a series of concerts (aka International Secret Agents) in California, which emphasises the multi-faceted reach of media companies as they are no longer limited to a specific medium to share content. Hence, we can see the change in media landscape as people now have the ability to expand and create a business out of their name.
Fashion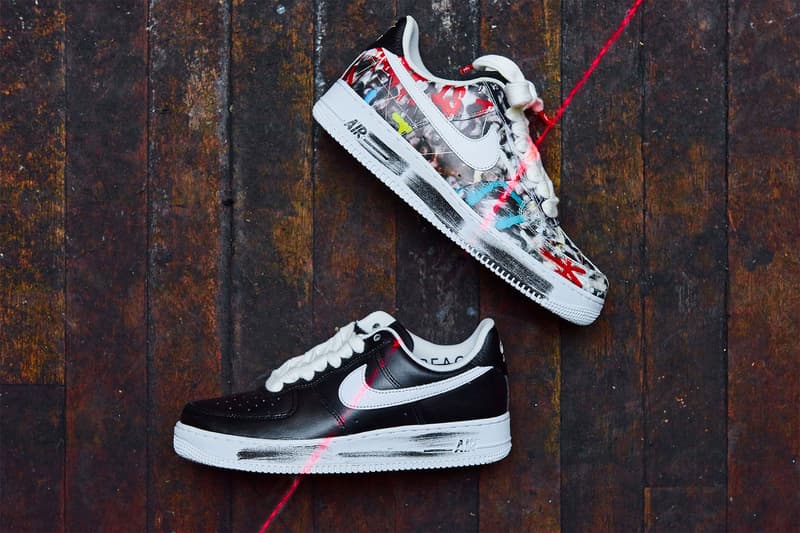 Collaboration with celebrities and influencers is one of the easiest ways in blowing big. By targeting a specific niche, businesses can build a loyal horde of fans. Cross collaboration is also another great way to produce unique products and grab the attention from different audiences.  One of our favourite collab pieces include the Para-noise shoes produced by Peaceminusone and Nike.
Musicians
Musicians are changing the nature of pop-culture as people are now using their art as a steppingstone to other media facets. Furthermore, with the proliferation of apps like TikTok, musicians can market themselves as independent labels to target specific niches. Lil Nas was able to capitalize off TikTok by 'meme-ing' his song, Old Town Road, until it became viral. Despite releasing his song in earlier in December 2018, he eventually reached #1 on the Billboard Hot 100 several months later and broke records as the longest #1 single. It is safe to say that popular pop-culture has become more open as people are utilizing online media platforms to become a global success.   
Influencers

Cross collaboration between content creators and influencers are readily accepted and pretty much a norm. It is so normal that influencers now house together to create attention-grabbing content for their fans. This highlights the constant online nature of current media as influencers can create an endless number of videos, available at any time. The Hype House is currently one of the biggest TikTok mansions and houses some of the most popular TikTokers such as Addison Rae.
We can see the sheer power of influencers as the Hype House has recently announced they would be getting their own reality tv program.  Influencers have taken over and redefined who celebrities are and what they do. It also reflects the saturated nature of the media as there is now an emphasis of frequency and consistency.
Videos
Audiences have more control now more than ever to choose shows and videos specific to their tastes. Due to the over-saturation of content that is now available to us, it makes it difficult for organisations to appeal to a broader audience. Hence, companies must now market their services to serve the needs of specific target markets. We have seen big companies go from having an over-abundance of content to focusing on accommodating the wants of niche audiences seen with Disney+ and Crunchyroll.
Politics
Politics and pop culture are no strangers to each other. However, with celebrities like Donald Trump and Kanye West overtaking the political conversation, it is interesting to note that there has been a great shift in media coverage. People are getting more and more interested in political discussions, which has stimulated audience growth across different companies. As media companies adapt to the growing conversation in politics, it has also increased the stress for advertisers as businesses become wary in being associated with political news.
As pop culture and mainstream media starts to incorporate more and more political topics, it is important for companies to strike the right balance between relevant and political content as it can cause adverse effects and turn away audiences.
Gaming

Games are no longer limited to gamers where companies now showcase their influential power in other facets of everyday culture. Both gamers and gaming have changed the gaming culture as many now dabble into apparel and celebrity collaborations in hopes to become a viral success. The Fortnite dances is one of the best examples to show the power of games in influencing everyday pop culture.
Virtual and augmented reality is another great example to showcase the change in media landscape. It is a testament to how far we have come technologically as our experiences are not only limited to phones and tv but a new form of reality. Japan had it's first VR marriage ceremony in 2017 between a young man and Yuki Isurugi, an anime character dubbed as his childhood sweetheart. These technologies force us to reconsider how we interact on a personal level as it shines light onto new experiences. It can also extend to business practices, which emphasises the connected nature of new technologies as we employ it into new spaces. We can now transform into a new self as it blends the normal and boring to new and fantastical.
We can see with the great power of social media; the future of media and pop culture is changing immensely as companies are starting to utilize online spaces to accommodate to the needs of the people. However, with the introduction of new and amazing technologies, our current knowledge on the media landscape and pop culture can change greatly.
Subscribe to FIB's Weekly Alchemy Report for your weekly dose of music, fashion and pop culture news!