New York Fashion Week is typically my favourite showcase, perhaps it's because it starts off the illustrious fashion month, or because it's staged with the Big Apple as its backdrop. In either case, COVID-19 may have tainted the glitz of the SS21 showcases, but it certainly didn't remove the glamour of the collections.
This time around we didn't get a Rihanna produced champagne-fest, or a huge Alexander Wang after-party complete with stripper poles, catered fast food, and surprise A-list celebrity performances. But what we did get was presentations that could stun you whether you were sitting at the socially-distanced front row or viewing virtually from the comfort of your own home.
All the top designers didn't spare their creativity when it came to creating virtual experiences for their audiences. Catherine Holstein's augmented reality experience for Khaite merged AR and film for a complete sensory experience. Collina Strada's psychedelic escape video, titled "Change Is Cute," and described as "a utopian virtual world of tie-dyed cornfields, sprouting carrots, floating gardens, and a Collina-print rainbow"; included 3D animations of flowers with the likeness of models that frequent the catwalk, this time frolicking around farms in upstate New York.
While a virtual showcase can't entirely live up to seeing a collection in-person, the streaming schedule in place allowed for unlimited virtual guests to tune in. Which is something you can't achieve with a physical showcase.
HONOURABLE MENTIONS
Coach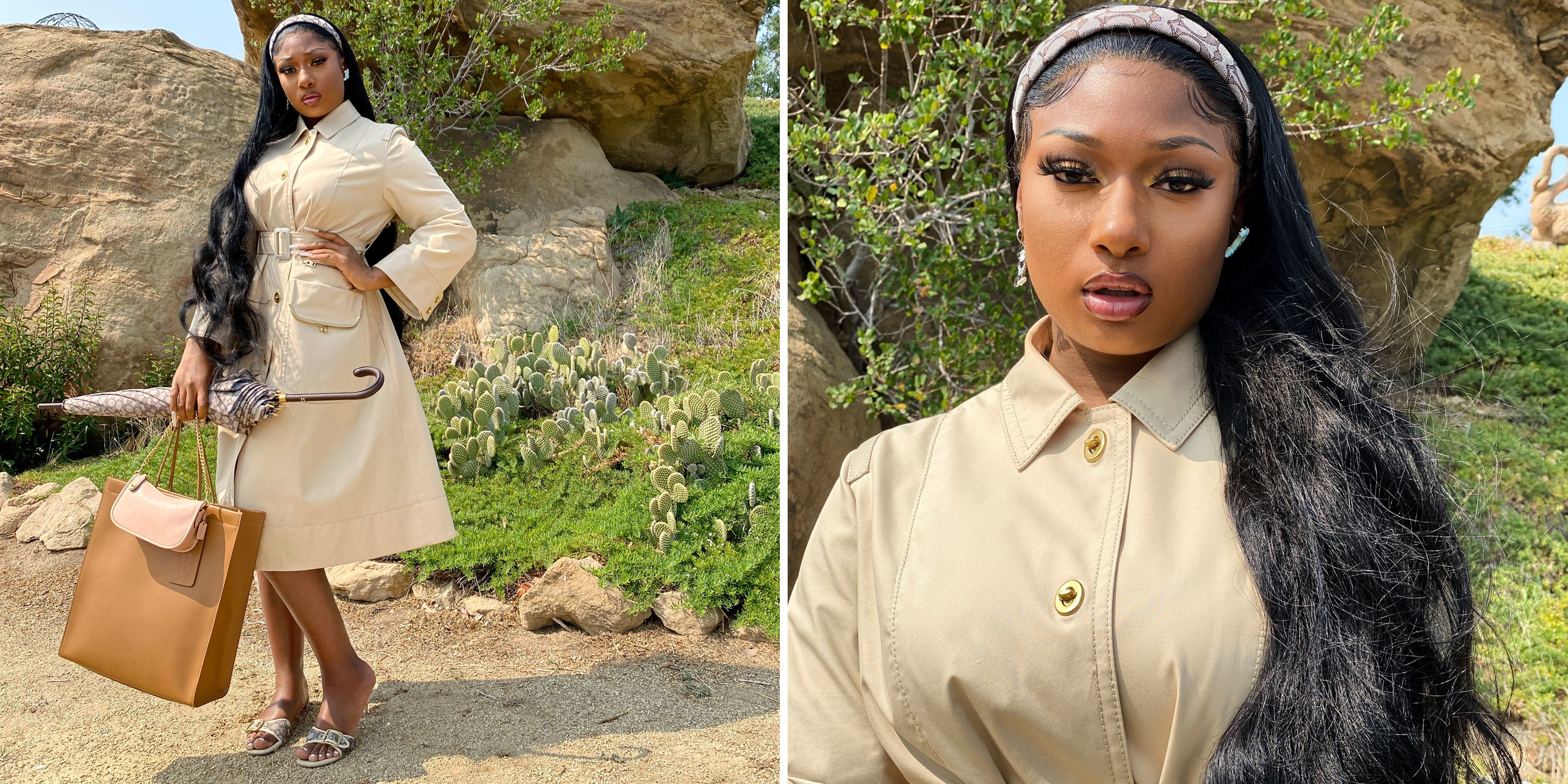 The lookbook for Coach Forever made a statement about slow fashion by remixing the American heritage brand's past, present, and future designs. Stuart Vevers has been on a mission to lower Coach's carbon footprint, as we can see when breaking down the collection. "Past" and "Present" boasted Fall 2020 styles, including the 2017 NASA logo sweatshirt, while "Future" introduced designs for the 2021 Spring season. Worn by a line-up of global celebrities such as Megan Thee Stallion, Hari Nef, Xiao Wen Ju, Binx Walton and Lexi Boling- the collection included Coach staples we all know and love. Think trench coats, vintage jeans, and oversized men's shirting with seasonal embroidery.
Tom Ford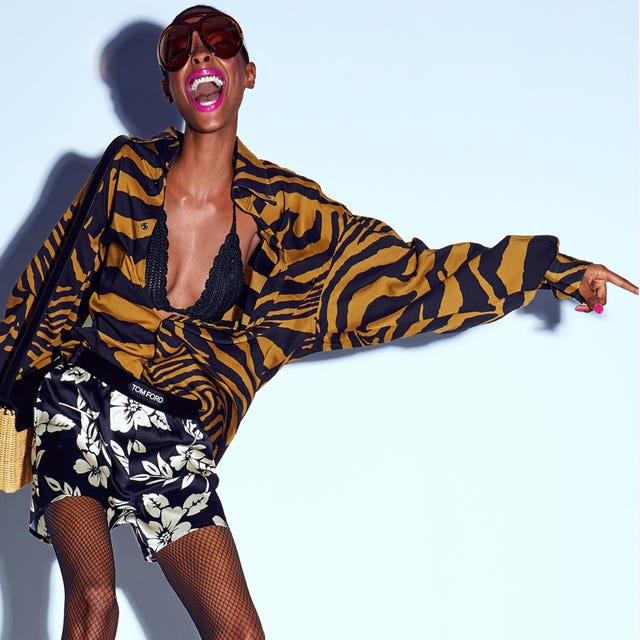 Tom Ford's letter that accompanied his Spring 2021 collection explained his mindset when designing the new collection. According to Ford: "Fashion itself just seemed like an extravagance. It was hard to focus, to concentrate, and to be inspired. I thought about skipping the season altogether. After all, when no one can go out of their house, who needs new clothes?"
Luckily for us, Ford pulled through and designed a collection inspired by a documentary about fashion illustrator Antonio Lopez. Fitting perfectly into the atmosphere of 2020, the lineup included relaxed clothes such as silky PJs, knit maxi dresses, cobalt logo leisure sets, bikinis and printed caftans.
Rodarte
Rodarte never fails to deliver the dreamy, ethereal vibe many of us crave, and their Spring 2021 collection was certainly no exception. The bridal theme that we saw last season has carried over to this new collection, along with an assortment of '40s-inspired suiting and printed loungewear topped with the staple Rodarte flower crown. It seems Rodarte is appealing to state of uncertain fashion trends right now, with both relaxed garments and statement pieces included in the collection.
Khaite
Catherine Holstein outdid herself for the Spring 2021, merging AR, film and 3D animation to present an impressive NYFW moment. Holstein shipped 100 'presentation boxes' to editors and buyers, each packed with a printed lookbook that included fabric swatches, a leather envelope of individual photos, a cream vinyl record, and a candle. Hand-drawn 'play buttons' on some lookbook photos revealed a QR code inside the cover that took you to the khaite.com site. The site then took over your phone's camera and orientation and instructed you to scan over the book which prompted 3D images of Khaite's new shoe collection to appear.
"It was a really interesting process to work on this, and to think about how it can transcend offline and online, how we can make it feel like we aren't sacrificing anything [in lieu of a show]. We wanted this to feel like it isn't just a book—there had to be an element that feels slightly futuristic, like we're heading into a new place," Holstein said.
NEWCOMERS
Theophilio
Brooklyn-based Jamaican designer Edvin Thompson launched his label back in 2016 as a celebration of his heritage and a love-letter to the creative energy of New York City. Soft button down shirts with corset ties, sheer slip dresses and tops designed with Rastafarian colours and beading can be found in Theophilio's crafty collections.
Colleen Allen
Allen's collection offers a solution to the lazy and near identical suits for men in the corporate world. Allen instead offers suiting with outdoor gear such as backpacks and sneakers sourced from eBay and transformed for the runway, or the subway station. The collection was presented in a video with avatars exiting a subway station and shape-shifting into lizards or aliens.
Mr. Saturday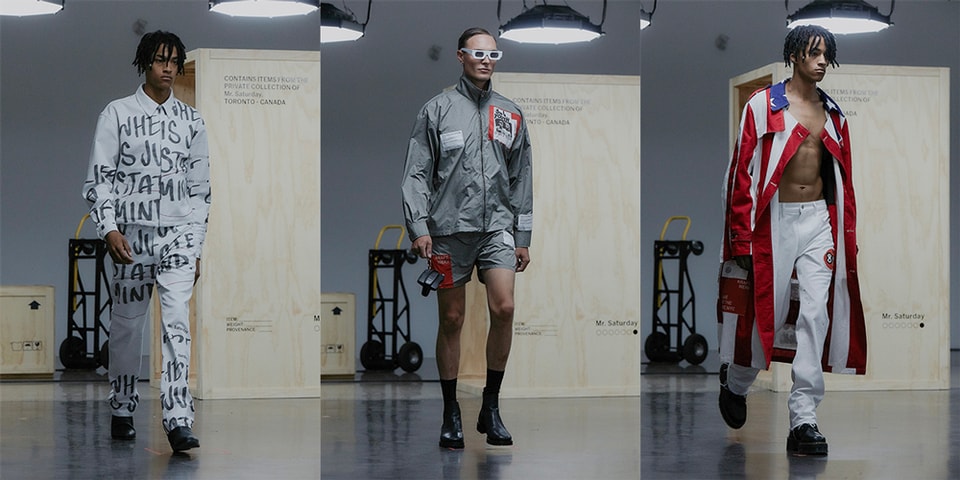 Joey Gollish's womenswear line calls for a line to be drawn between police brutality and partying. 26-year-old Gollish stitched America's history into his streetwear designs, including vintage nylon American flags and '80s rave posters. The collection boasted exaggerated tailoring, pleated circle skirts, python hot pants, and some feminine pieces. Together, this signalled a cross between new and old, or past and present.
"Women were central figures in the club scene during the period I'm referencing with this collection, controlling the music, the crowd, the style—often the glue binding the scene together," Gollish said.
STREET STYLE
It wouldn't be a NYFW wrap-up if we didn't address the eagerly anticipated streetstyle looks and trends that caught our eye. Luckily for us, the countless virtual shows that replaced in-person showcases didn't stop New Yorkers from pulling out all the stops on the streets of the Big Apple in honour of fashion week.
This seasons trends: black dresses, relaxed suiting, ruffles and frills, comfy casual clothing, and bras worn as tops.
Subscribe to FIB's Weekly Alchemy Report for your weekly dose of music, fashion and pop culture news!