"Wouldst Thou Like To Live, Deliciously?"
With Halloween 2020 essentially being a write-off, We decided to look ahead to the future of horror and what we can look forward to from the up and coming superstars of the genre.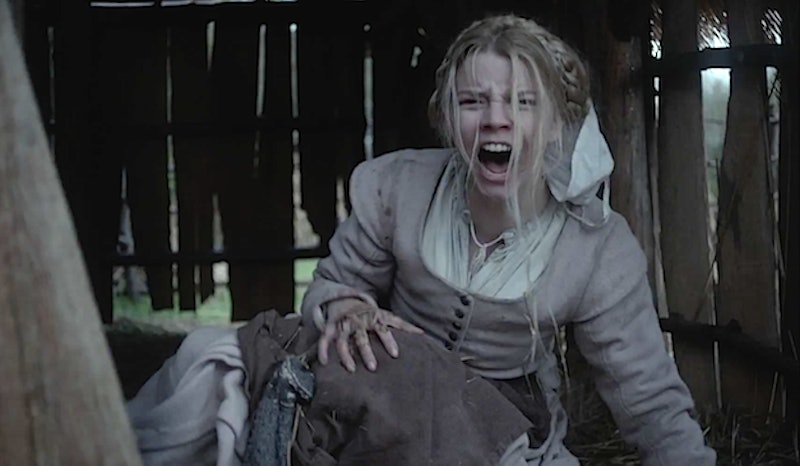 The horror genre has never looked more exciting for a fan of the genre. In the midst of the Child's Play and Halloween remakes that have added nothing to their source material, there are filmmakers with a genuine love of the past and a clear vision for the future of the scariest ticket you can buy.
From Old English comedies to Modern American family hauntings, the auteurs of the new horror have anything you could want while watching through your fingers.
Ari Aster
Ari Aster is a New York City born writer/director who has been in love with Horror since he was a child. That influence shines true through his two feature length films, Hereditary and Midsommar. Released in 2018 and '19 respectively by A24, the former became the studios most successful box office bash since its inception. Both of these films are already cult classics, and if you haven't seen them, you're missing out. Empire listed both of them in their top 50 horror films of all time, at 38 and 33 respectively.
"I just exhausted the horror section of every video store I could find."
He essentially ruined any relationship he could possibly have with his family with Hereditary (though you could argue The Strange Thing About The Johnsons did that a long time ago), a story about heritage and how a family's past can influence their lives in the most terrifying way possible. Toni Collette gives the best performance any horror film has ever seen, and it truly leaves you scarred after the credits role.
Midsommar took everything he built with Hereditary and made the daytime just as terrifying. Controversially based on a ritual Swedish tradition, it takes what you expect to see happen around a campfire and throws at you in broad daylight. It descends slowly into a psychedelic madness that'll glaze your eyes over in a way you'll never experience again.
Aster's films leave a certain type of feeling in your body after they're over that no one else in the genre can inspire. He has cited his next film will be a "four hour Nightmare comedy", so be on the lookout for that.
Robert Eggers
New Hampshire-raised, New York City-local, Eggers began his career as a production designer with local theatre productions in the big apple before making his way into film. That experience has allowed him to build worlds within his films that feel lived in and brand new at the same time. Much like Aster, his two feature films The VVitch and The Lighthouse have been released through A24 and have shot to cult status as some of the best horror films in the last decade. 
All of his films, both past and future, use Old English style language and settings. The VVitch is set in the 1600's in the same region that Eggers grew up in and focuses on a more psychological horror that he carries over into The Lighthouse. While the latter has elements of comedy and has a more arthouse approach, the former carries the word "genre" on its shoulders and elevates the meaning of the word to meet the story it is trying to tell.
His films are outstanding, and the future looks bright, with his upcoming film The Northman being co-written with Icelandic poet and Bjork collaborator Sjon. He has also signed to direct an adaptation of Nosferatu, more than 100 years after the original German expressionist film. If there was anyone who could pull it off, it's Eggers.
Jennfier Kent
Australian born filmmaker most known for her work on The Babadook, her newest effort The Nightingale inspired a horror just as frightening in audiences across the globe. 
Back in 2005, she released a short film called Monster that inspired the Babadook story of a mother and her love for her child as she tries to protect him from the monster in their house. 9 years later and we had The Babadook. Sundance darling and critically acclaimed as one of the scariest films in the genre's history, it changed the trajectory of female directors in horror. Kent acting as a sort of makeshift Trojan Horse for women in film to make the jump to horror is an inspiring act that sees her as a leader in a genre that has long been vacant of female voices.
"It will shift, as the world shifts. Women do love watching scary films. It's been proven, and they've done all the tests. The demographics are half men, half women. And we know fear. It's not like we can't explore the subject." – Kent in a Washington Post interview
Her latest effort The Nightingale was the only film directed by a woman included in the Venice Film Festival in 2018, and inspired a host of walk-outs at the premiere, including one woman yelling "I'm not watching this; she's already been raped twice". It deals with a young girl in 1825 Tasmania exacting revenge for a crime committed against her family. Highly acclaimed, it remains a celebrated piece of art due to its honesty and representation of actual events and crimes committed against the indigenous people of the land.
A source of inspiration for artists of all fields and calibres, Kent has flipped the zeitgeist and will continue to do so with Alice + Freda Forever, an adaptation of a book by the same name currently in pre-production.
Mike Flanagan
More seasoned than anyone else on this list (directing wise), Flanagan was born in Salem, Massachusetts which should tell you all you need to know about his origin with horror. No? Ok.
His first feature Absentia gained popularity back in 2011 when it was featured on Netflix, and he hasn't looked back since. His filmmaking style is a Low Budget, High Value mix of blistering special effects and dizzying stills that capture panic at its most carnal.
Films like Oculus, Oujia: Origin of Evil, Hush and Gerald's Game have all garnered massive praise from critics and peers alike. Hush was co-written by and starring his wife Kate Spiegel, a relatively unknown actress whose performance inspires awe from audiences still to this day. Gerald's Game is an adaptation of Stephen King's 1992 novel of the same name, and it serves as a thriller with some of the biggest frights of the last decade, caused by one of the most overlooked villains in all of horror, the "Moonlight Man". 
King has consistently praised Flanagan's filmmaking, and in 2019 he wrote, directed and edited another King adaptation Doctor Sleep. The long-anticipated sequel to The Shining, which some consider horror's greatest masterpiece, was met with warm praise and reviews, as Flanagan wove the lore of the first film into a new story that focuses on the magical elements the original didn't touch on.
He has also produced, directed, edited, written, created and show-ran (I know, he mustn't sleep) the Netflix series The Haunting of Hill House. He also produced the second season of the show The Haunting of Bly Manor released only three weeks ago.
Look out for Midnight Mass hitting Netflix soon, an original 7 episode horror show that was one of the first productions to resume in Vancouver during the COVID-19 pandemic.
Leigh Whannell
Saw. That was the first time you laid eyes on a young Whannell trapped in a room with another man, trying to figure out his escape, and if he could trust the handcuffed victim. He co-wrote the script with film school friend James Wan, who went on to direct both the short and feature film. 
From there, Whannell wrote the next two films in the Saw franchise and served as an executive producer for all future installments. He co-wrote Wan's Dead Silence, which led to him writing the screenplay for Insidious. Whannell also stars in the film directed by James Wan, and Insidious: Chapter 3 served as Whannell's feature – length debut.
When it comes to his own original films, Whannell focuses on a specific kind of scary – Body Horror. Combined with elements of Science Fiction, his films Upgrade and The Invisible Man deal with the theme of the existential dread of an uncontrollable force having power over someone's free will. Inspiring unforgettable lead performances from Logan Marshall-Green and Elizabeth Moss, they are some of the most essential Low Budget thrillers of the past decade, with incredibly creative VFX and camera tricks to pull you into the helplessness the characters are feeling. The Invisible Man transforms the idea of H.G. Wells original character and gives it a modern Sci-Fi twist that'll make you afraid of any tech billionaire. Upgrade makes Venom look like child's play (not the film) with its spin on the body invasion narrative. All of his films have been produced by horror studio Blumhouse.
Catch The Invisible Man 2 and The Wolfman starring Ryan Gosling rolling out over the next few years.
Jordan Peele
I wasn't going to include him in this list, because mentioning his name in horror right now is like mentioning Michael Jackson in a conversation about Pop Music in the 80's. It feels like a cheat code, but Jordan Peele is easily the biggest horror filmmaker working today.
Despite having only made two films, much like others on this list, it is the insurmountable success of them that has made his name the hottest in Hollywood Horror. Peele's directorial debut was Get Out, a film most of western culture has at least heard of, about a black man visiting his white girlfriend's parents house for a weekend and the insanity that follows.
His reputation as a comedian led to trepidation surrounding such a massive genre switch, but it quickly became clear Peele knew what he was doing. Off a $4 million budget, it returned a whopping $255 million worldwide, making it one of the most profitable films in history (don't worry Paranormal Activity, no one's going to touch your crown). The racial allegories and the unbelievable amount of detail in the design and dialogue as well as stellar performances all round lead to it getting 4 Oscar nominations, including Best Picture and a Win for Peele's Screenplay. That's an unrivaled debut in filmmaking, ever.
His next film, Us, leans more into classic horror with a blend of comedy and was also successful with critics and audiences alike. Leaning a little heavier into the supernatural, the twists and turns of the film bully the audience into a spine tingling final act you'll be talking about for days after seeing it.
He has dabbled in producing too, with Spike Lee's BlackKklansman earning him another Best Picture nom and the upcoming Candyman sequel 29 years on from the original.
So there you have it, six filmmakers and dozens of films to knock off your watchlist over the next year in time for your The Lighthouse based couples costume, Old English accent and everything.
Subscribe to FIB's Weekly Alchemy Report for your weekly dose of music, fashion and pop culture news!