With the restrictions of COVID-19 still imposed, a lot of controversial talk was going on in regards to this year's Shanghai Fashion Week. With that being said, it ended up being this season's only fully physical fashion week, with 90 runway shows and presentations- going smoothly as possible.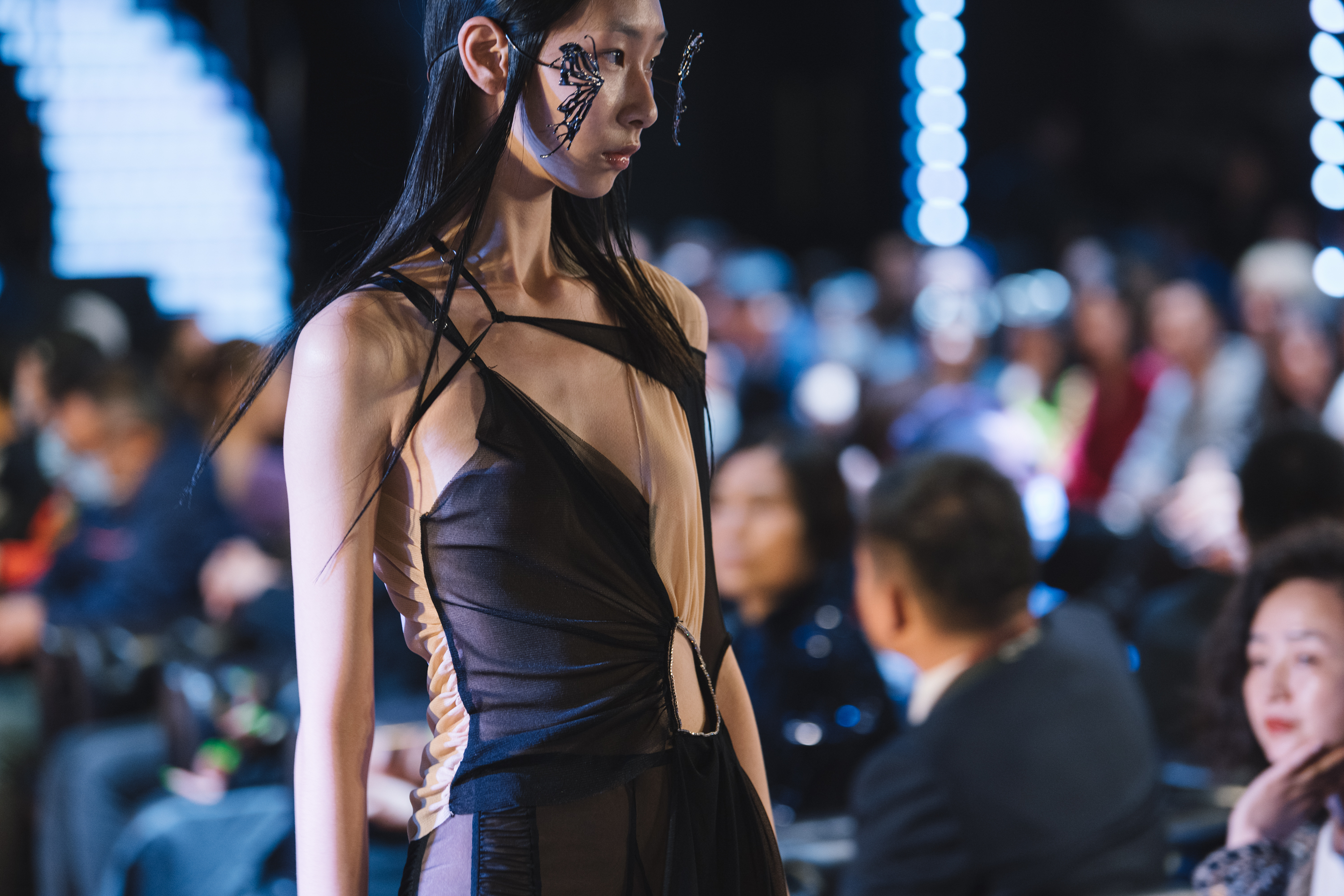 Though the strict 14-day quarantine still plays a huge impact, reducing some Chinese brands to take part in the show, the majority of the brands chose to take on the risk nonetheless.
Shushu/Tong
Heavily inspired by Marilyn Monroe's classic tune "Diamonds Are a Girl's Best Friend", Shushu/Tong leaned heavily on the contemporary vibe of the Sixties and with babydoll-like designs. With plenty of ruffles, gigantic jewels in  pink plaids prints featured not only of the designs but at the backdrops as well,
"After this horrible pandemic, we had an idea of doing something really light and joyful," says Liushu Lei and Yutong Jiang, the brand's founders.
Successfully bringing both elegance and refreshing energy to the Sixties womenswear tropes, Shushu/Tong is like telling the crowd to 'Never Grow Up!'
Mukzin
Established in 2014 by Kate Han who brings a fusion of Chinese traditional culture and original modern costume design into a neo-orientalist aesthetic platform. Having being represented in Paris, London and New York, it is no question that Han will be bringing a brand new dimension in her return to Shanghai's Fashion Week for Spring 2021.
Mukzin's new collection called Jia Long, meaning women's hair accessories in Tibetan culture made the crowd awe as Han never fails to bring Chinese ethnic culture relevant and fashionable to wear in today's world.
"Han and her brand MUKZIN are the representatives of the contemporary oriental aesthetics." – Medium on Mukzin's NYFW2020 Runway Show.
Angel Chen
After recently finding new-found international fame through the Netflix reality fashion contest 'Next In Fashion', Angel Chen made a stunning breakthrough. Angel Chen's colourful approach to fashion has always been circling through a fusion of Eastern and Western aesthetics, bringing her to be one of the country's brightest young talents- that is to no objection that her collection became Shanghai Fashion Week's closing show.
Angel Chen collaborated with Canada Goose and brought on artist Wang Jiajia to revitalise Chinese culture as well as contemporary designs for her Spring Summer 2021 collection, "Artefact".
Rui
Turning bodysuits into works of art, Rui Zhou's designs features peekaboo cut-outs that highlight the curves of the wearer, implying a silent voice that says the wearer is the most important part of the runway.
"I found that knitwear is a very good way to show the shape," Rui says, "It's elastic and stretchy, this way everyone can move easily in it."
Draping and layering knitwear pieces over the other, her emotions are embodied in her work, bring both comfort and elegance to her fashion pieces.
Yueqi Qi
Being sponsored by Lane Crawford this season, Qi presented a collection in the theme of "au revior, champs de riz," which means, "goodbye, rice fields." This symbolises how older generations of the Chinese had to abandon their hometowns in search of new opportunities and a new fresh start in their lives.
Qi's designs are heavily inspired by strong Chinese elements, displaying her detailed beading process onto her fashion pieces.
Subscribe to FIB's Weekly Alchemy Report for your weekly dose of music, fashion and pop culture news!