GaHee Park started painting as a way to express a revolt from the conservative society she was raised in, at lot of the work she does explores subject matter that is typically considered taboo in Korea.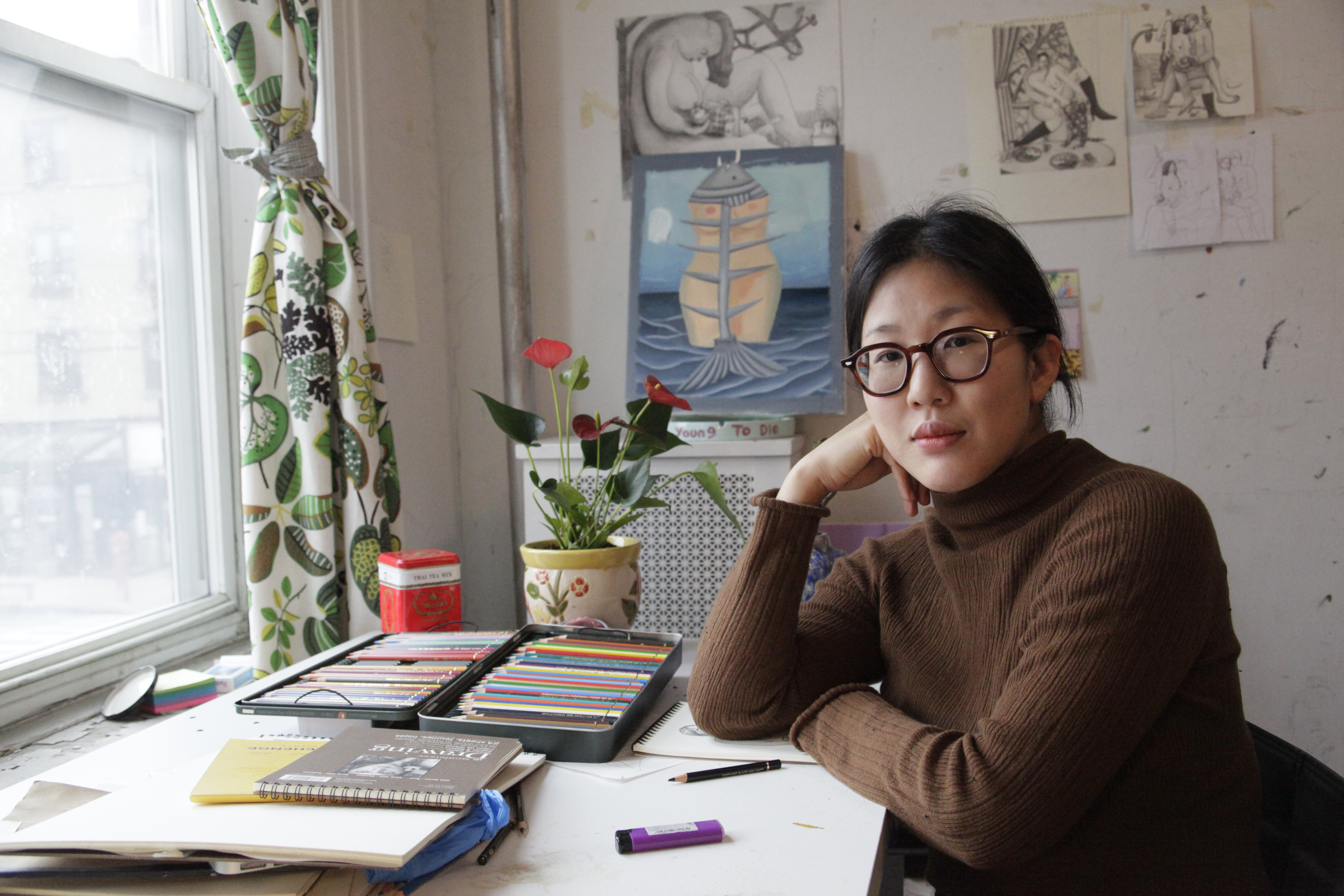 Suggestive pieces of art tend to spark interest in art lovers and others alike, but for GaHee Park, it was her expression of youth and rebellion.
"My family was religious, conservative and pretty strict, and Korean society when I was young was very sexist, patriarchal and hierarchical. Throughout my twenties, that rebellious approach fuelled my work a lot," GaHee told i-D Vice.
GaHee initially would shield her work from her family, particularly if they showcased any themes of nudity or sex. Now at 35, she says she realised that 'wasn't necessary anymore' as her family now accept her art, albeit reluctantly.
Her latest works continue to embody the same youthful rebelliousness of her earlier pieces. Betrayal (Sweet Blood) and others, marry confidence and boldness with suggestiveness and mysteriousness.
GaHee uses vibrant colours and patterns as she paints the happenings behind closed doors, but if you're looking to gauge meaning from her work- you may have to decide on its meaning for yourself.
"I try to put my own perspective into my work, and I'm happy to share that with viewers. I do hope some of what I'm expressing comes across, but what exactly they end up thinking about because of it is up to them," GaHee said.
GaHee's method for starting a piece of work is typically with one loose idea for an image, perhaps even a simple gesture. From there, themes begin to emerge as she works, often times these themes and motifs are familiar ones she is drawn to.
The hyper-stylized cheeses, bottles, and fruit that appear in the setting of her paintings behind or surrounding the romantic and sexual acts that are transpiring, creates a point of tension between GaHee's explicit subject matter and the art history's usual still-life subjects.
Perrotin Gallery in New York, who showcased GaHee's exhibition, further described her work in saying:
"Space comes to a halt as Park revels in woodgrain and brocade. Any indication of space comes courtesy of some framed element that seems to replicate the scene, albeit with some slight modification like a game of "Spot the Difference." A window? A mirror? Another painting? Park revels in these ambiguities as well."
Check out some of GaHee Parks paintings down below.
Subscribe to FIB's Weekly Alchemy Report for your weekly dose of music, fashion and pop culture news!