Dr. Martens has announced another major collab this year, and we're definitely not complaining. This time around the partner of choice is Marc Jacobs and together they're serving up all our 90s fantasies.
By continuing their legacy of collaboration since their iconic 1993 runway show (the one that got Jacobs fired from Perry Ellis), this collection takes notes from the badassery that occurred all those years ago with new shoes both runway and sidewalk ready. The two-part capsule rounds out Marc Jacob's "Heaven" line.
This nostalgic range is highlighted with a chunky Quad Neoteric sole, which features a built-in SoftWair sole for added comfort. Meanwhile, the upper is constructed with the New Vibrance Croco leather for extra gloss and texture. A fun touch is added onto the eyelets with daisy-shaped hardware, along with Marc Jacobs' double-headed teddy lace charm. As usual, Dr. Martens' yellow welt stitching rounds out the look.
Dr. Martens x Heaven by Marc Jacobs' Audrick 8i HMJ Croc boot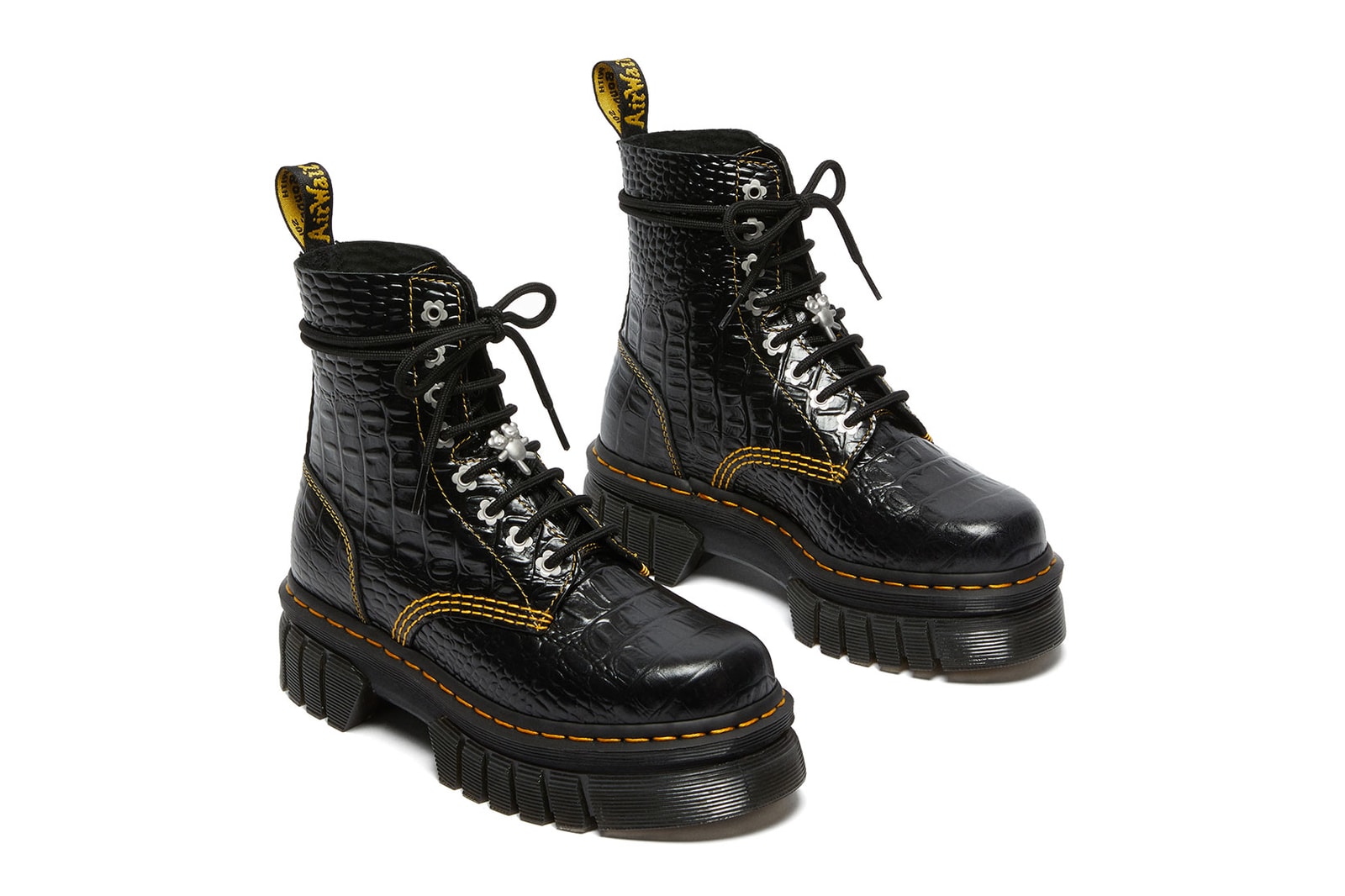 By revamping Dr. Martens 1460 boot with crocodile-print leather construction slammed on top of an Audrick platform sole, both of these shoes are easy to fall in love with at first sight. They've got that classic Doc-Esque yellow-contrast stitching on the platform that's matched with Jacobs' evocative double-headed teddy bear lace charm that ties both pieces of work together exceptionally well.
'90S-Inspired Croc Shoes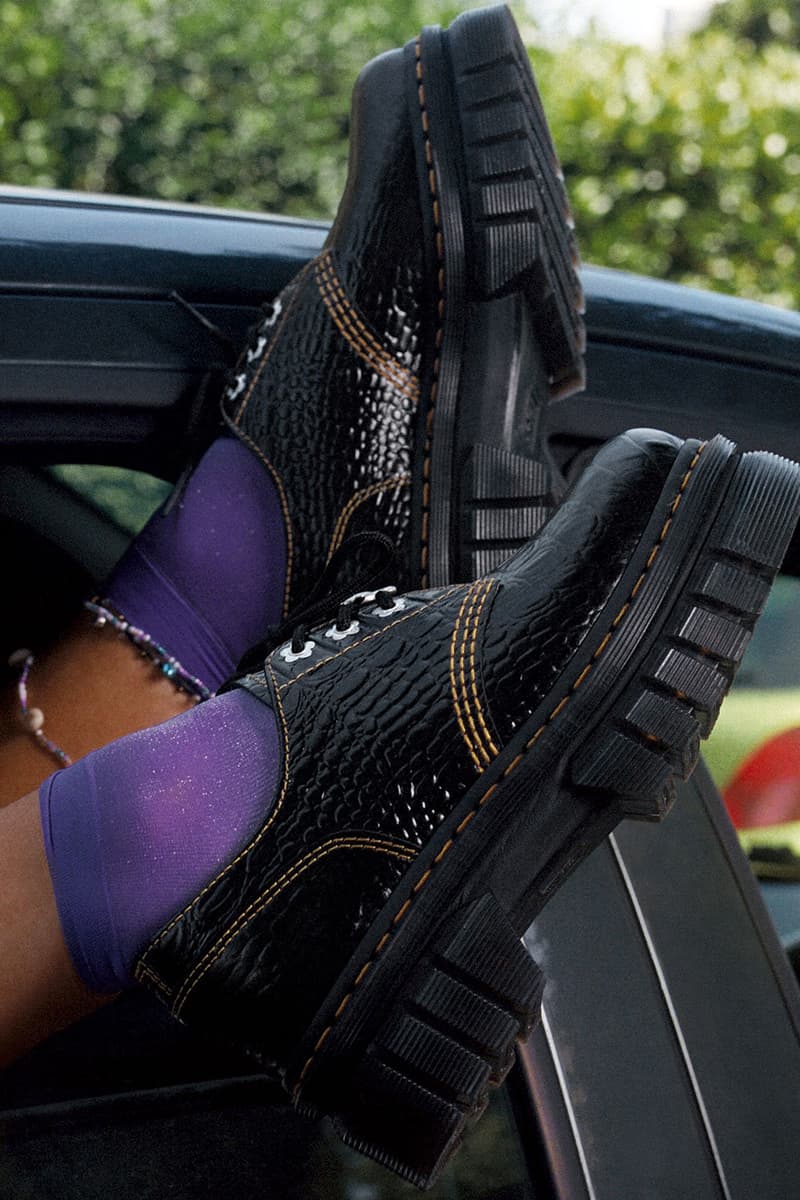 While this collection will look great mixed and matched into any regular outfit you might find yourself strutting to the office or bar in, we suggest otherwise. Sure, do that, but pay homage the right way and wear these with the craziest outfit you pull together for your next rave or music festival.
Go street savvy or go home!
Subscribe to FIB's Weekly Breaking News Report for your weekly dose of music, fashion and pop culture news!