Pop sensation and hit singer Rihanna, born in the St Michael parish of Barbados, is honoured by her home as a national hero. The news comes just as Barbados abandons the British monarchy to become a republic.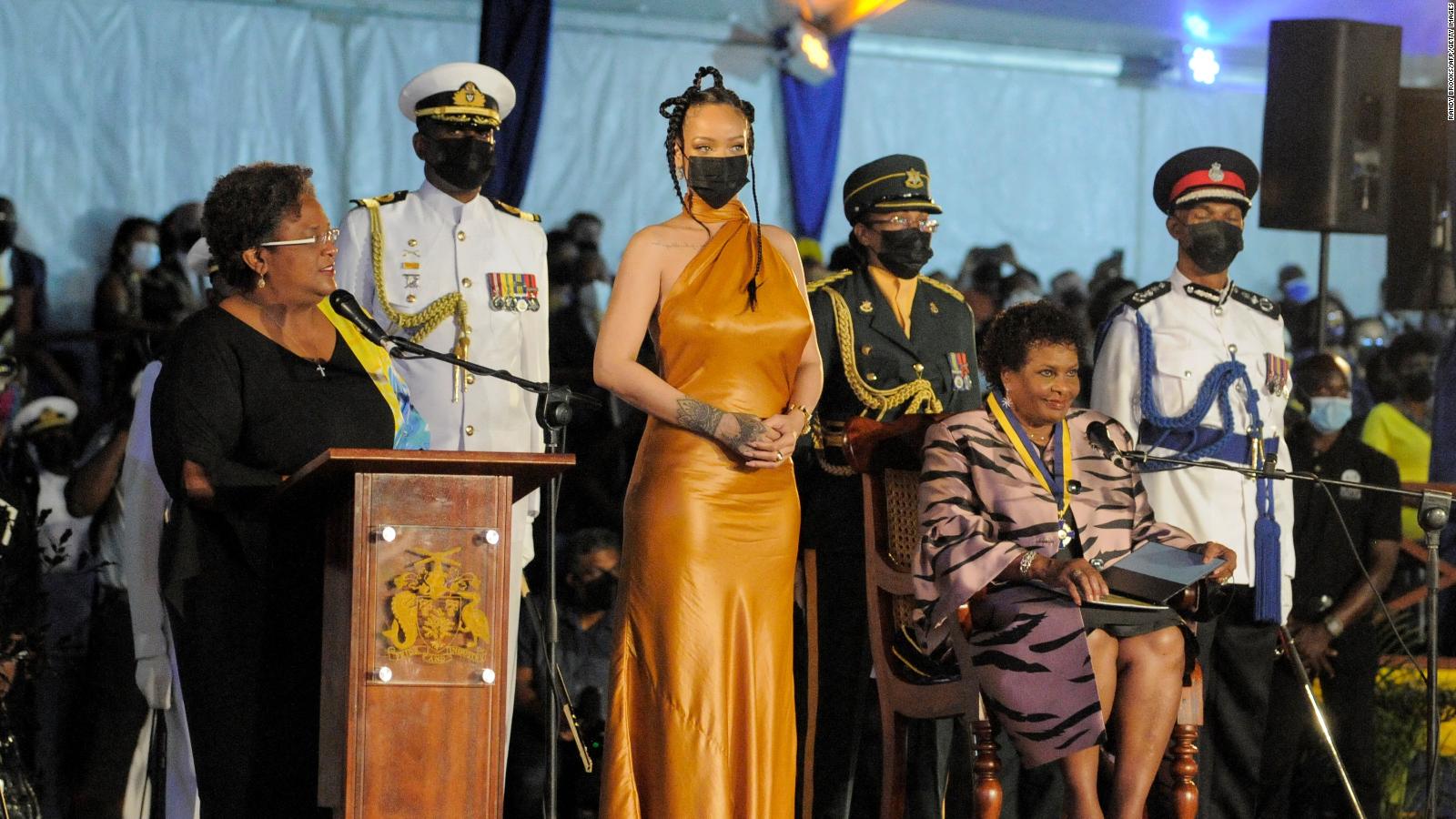 Considered one of the most successful singers in the world, Rihanna has achieved record sales of over 350 million. The 33-year-old has also become a billionaire off the back of her cosmetic company, Fenty Beauty. She has been an official ambassador of youth and culture for Barbados since 2018. And now, as of the 29th of November, she has been declared a national hero. The declaration took place during a 2 day-long event called the Pride of Nationhood Ceremony. She is the second woman to have ever received the honour.
Rihanna has always been a proud citizen of Barbados, never shying from her past or hiding her powerful accent. Her first album, Music of the Sun, used many of the sounds and styles of her home. Furthermore, Fenty Beauty as a company focuses on shades and items for women of all colours. A demand that is often ignored by other cosmetic suppliers. Even further, Rihanna has sent a sizable portion of her $1.7 billion wealth to the Clara Lionel Foundation. The foundation aid's Barbadian cause, such as hurricane relief and healthcare and education programs.
Hero Of The Republic
AT Rihanna's investiture ceremony, Barbados current prime minister, Mia Mottley, addressed her with a statement:
"Ambassador Robyn Rihanna Fenty: may you continue to shine like a diamond and bring honour to your nation, by your words, by your actions, and to do credit wherever you shall go. God bless you, my dear."
Rihanna and cricketer Garfield Sobers stand today as the only declared heroes of Barbados currently living.
The Nation of Barbados has been a subject of the British Empire for 400 years. Until 1834, the island nation was the seat of Britain's slave-trading empire. It officially declared itself a republic on the 30th of November. As it declares its independence, Governor-General Sandra Mason will replace Queen Elizabeth ii as the head of state. Prince Charles would be present for the event instead of her Majesty.
The term 'Queen' is often used to describe the sheer power of Rihanna's fame. It is ironic that the Island nation abandons the monarchy just as the people's true Queen returns home.
Subscribe to FIB's Weekly Alchemy Report for your weekly dose of music, fashion and pop culture news!