HBO max has released the trailer for the Harry Potter 20th anniversary reunion special. The special will return Daniel Radcliffe, Emma Watson and Rupert Grint back to Hogwarts on January 1st. Other cast members include Robbie Coltraine, Mathew Lewis and Ralph Fiennes. Author JK Rowling has no involvement.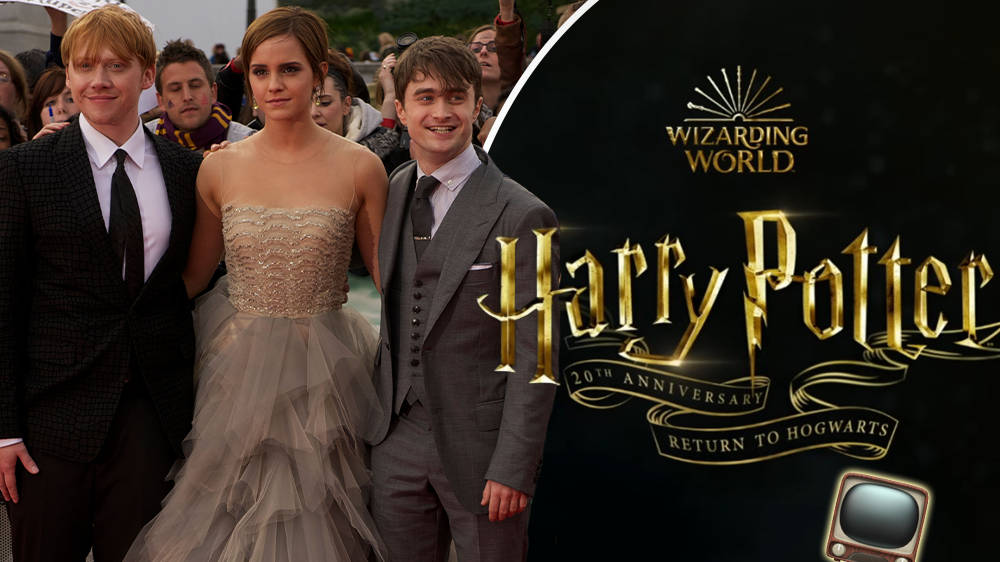 Harry Potter 20th Anniversary: Return to Hogwarts airs worldwide on the 1st of January. The special is to be helmed by Christopher Columbus, director of the series' first 3 films. Reports state it will be a "making-of" special. It will involve all-new and in-depth interviews and tours with the cast and set. The creators have called the feature "a tribute to everyone whose lives were touched by this cultural phenomenon." The premier is rumoured to show the trailer for the next film in the Fantastic Beasts series, Secrets of Dumbledore. They plan this next entry in the prequel series to release sometime in April.
Starting with the Philosopher's Stone first published in 1997, the Harry Potter Franchise has become one of the biggest and most beloved in the world. Spawning a multi-media giant worth over $9.1 billion from the films alone. The 20th-anniversary special was announced on the 20th of November, the exact date of the release of the first film. Return to Hogwarts will additionally be the first time the 3 leads of Emma Watson, Rupert Grint and Daniel Radcliffe will return to the franchise since Deathly Hallows: Part 2.
Standing Together
However, this will not be the first time the cast has united. Since 2019, Author JK Rowling has made controversial and anti-transgender remarks that became widely known. After that, the cast have each spoken against her statements. Star Daniel Radcliffe in particular has shown verbal and financial support for trans-rights. He stated:
"Transgender women are women. Any statement to the contrary erases the identity and dignity of transgender people and goes against all advice given by professional health care associations who have far more expertise on this subject matter than either Jo or I."
Check out the teaser below:
Return To Hogwarts will be available to Australian audiences on Binge from 7:01pm, January 1st AEDT.
Subscribe to FIB's Weekly Breaking News Report for your weekly dose of music, fashion and pop culture news!