In a collaboration with Camera Della Moda, Italian fashion house Valentino will use its Instagram to host concepts and designs from new Italian up-and-coming designers and artists. Starting during Italian Fashion week, it plans to show these emerging labels every new season. Its first choice is to showcase Marco Rambaldi collections in February.

Valentino Clemente Ludovico Garavani founded the luxury fashion house in 1960. It is part of the wider Valentino Fashion Group. Valentino's Instagram account currently boasts over 15 million followers. Previously, the company's Creative Director, Pierpaolo Piccioli, has held his presentations in Paris. Forced to return to Italy during the pandemic, Piccioli was inspired by his time in Milan.
Camera Della Moda, started in 1958, is a Milan Based, non-profit organization completely focused on training and supporting young Italian designers. Moreover, the group is a creator and runner of Milan Fashion Week.
Home Sweet Home
The companies created the initiative intending to show new Italian designers, often overshadowed and forgotten about compared to the many powerhouses of the nation. The director feels Milan is 'alive and pulsing' and wishes to capture that through the guest designers. Valentino's first guest on Instagram, Marco Rambaldi, is most famous for crocheted dresses and sweetly designed two-pieces. A former apprentice at Dolce and Gabbana, Rambaldi's style takes inspiration from protest movements of the 1970s. They made the choice after Rambaldi's show in Via Lecco.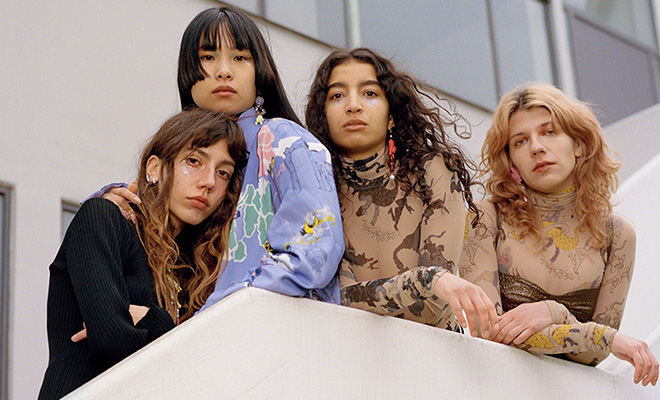 Rambaldi stated,
"I believe that with this collaboration Valentino affirms the desire not only to continue to write its own history, but to spread and nurture all Italian fashion in the decades to come."
In addition, although created to show Italian focused brands, the company hopes to include other new worldwide brands into the project at some point.
Valentino's initiative follows similar projects with other Italian fashion brands. For instance, Gucci sponsored a group of new designers during its 'Guccifest' digital film festival. Before that, N°21 joined with London-based Tomorrow agencies in order to sponsor 2 emerging designers every season.
Subscribe to FIB's Weekly Breaking News Report for your weekly dose of music, fashion and pop culture news!