The last cry of the late industry powerhouse, Virgil Abloh's show for Louis Vuitton was held at Paris's men's fashion week, for Vuitton's fall 2022 collection. The artist passed away in November, 2021 at 41.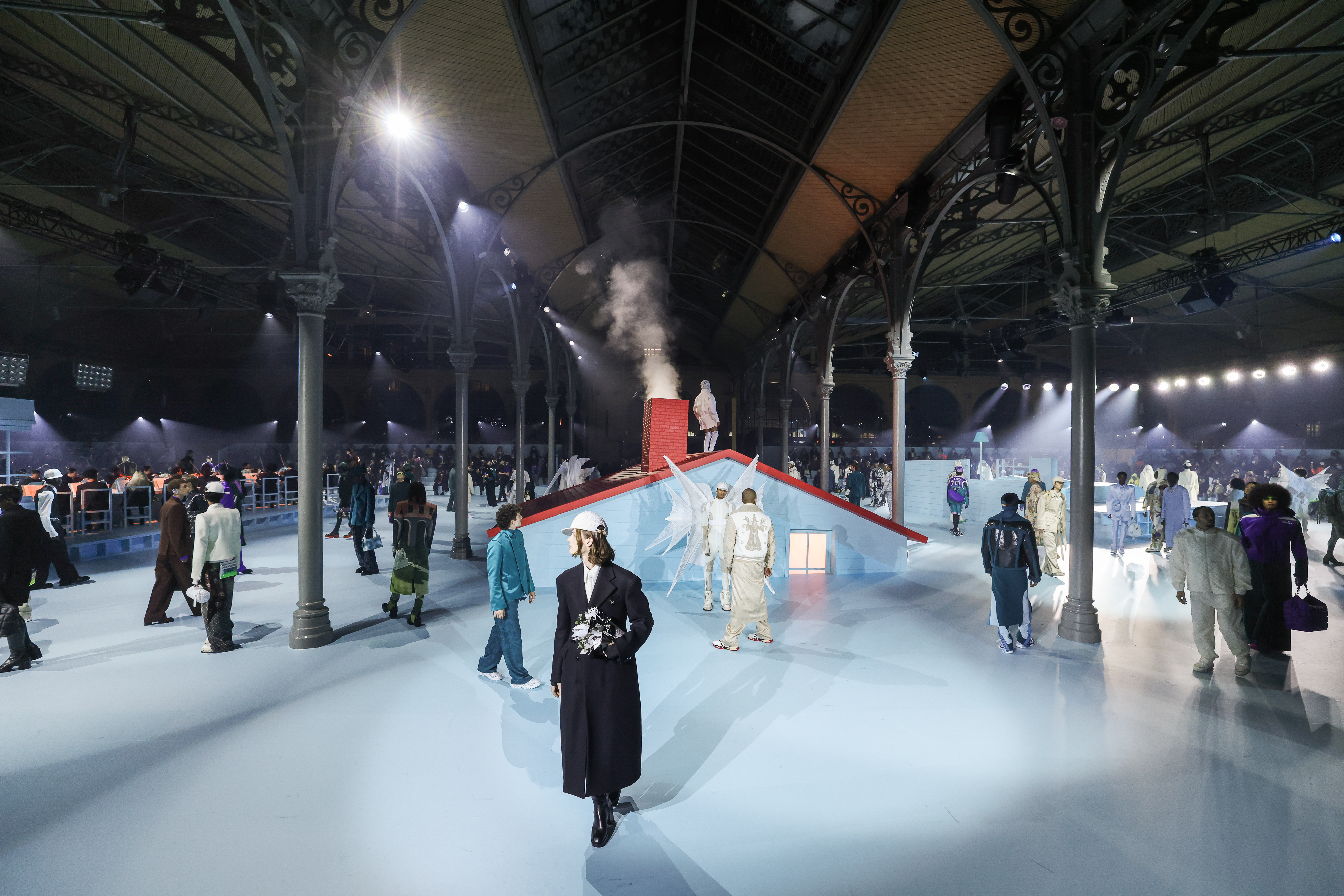 Credit: Louis Vuitton

Virgil Abloh was born on September 30th, 1980. The Illinois born artist was an absolute titan of fashion. A living legend of such stature, the industry is still struggling with the near literal hole left by his passing. Revolutionizing street-wear before he began his tenure as Louis Vuitton's artistic director. He is the first black American to head the company's menswear line.
Kept private since his death, Abloh's family has given permission for his projects to be shared in the public space. The fashion brand itself described the show in a summary, which reads,
"consolidating the themes and messages of the eight-season arc Virgil Abloh created for Louis Vuitton. Imagining a metaphysical space of possibility, the Carreau du Temple in Paris is transformed into a mind-expanding interior of ideas, prospects and encouragement."
Dreamlike Beauty
Abloh's last show was exemplary for the titan's style. The invitation was a woodpeckers toy. The venue's center is a bright blue house with a red roof. Believed to symbolism Abloh's childhood, contrasted with its location at a high culture event. The pieces showcased on the runway followed this theme of childhood in their design. For instance, models walked in childlike designs that developed into bridal wear. Tyler the Creator scored the event, and the Chineke Orchestra performed it. As well as composing, Tyler also rode his bike down the catwalk. Similarly, artist Mustafa the Poet made a surprise appearance.
Tributes to Abloh are still moving across the industry. The 'Virgil was Here' tour is coming together via Louis Vuitton, with additional events coming throughout 2022. The first event was the Spring-summer 2022 collection. Originally planned as a traditional showcase, the event instead became the first memorial to the late artist.
Subscribe to FIB's Weekly Breaking News Report for your weekly dose of music, fashion and pop culture news!