'Hard Earned Thirst'. Aussie beer brand Victoria Bitters is elevating us into the marvellous world of High Fashion! The exciting news comes via the Melbourne runway, through collaboration with Aussies designers Strateas Carlucci.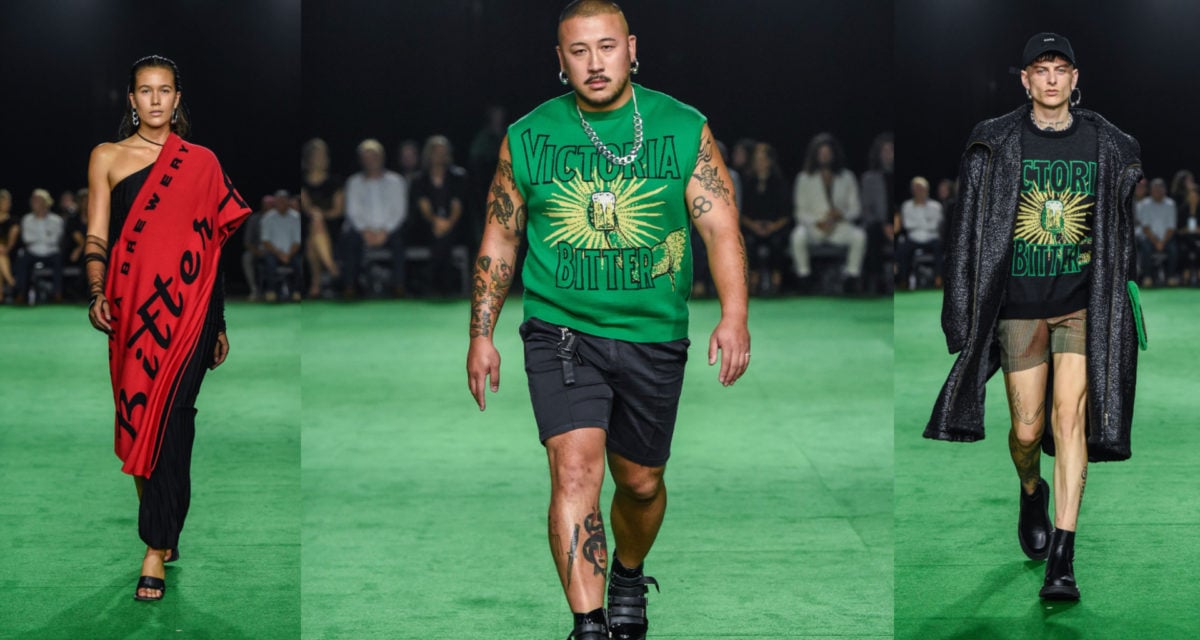 Victoria Bitters and Victoria Based Label Strateus Carlucci
The capsule collection contains luxury knitwear and draws on the legacy of a heritage cultivated over the years by VB. The brand's co-founder Mario-Luca says,
"Collaborating with an iconic Australian brand like VB is incredibly sentimental for both of us".
Continuing on he says, "The VB long-neck bottle brings back many feelings of nostalgia. Our grandfathers would re-use the VB longnecks when making home-made tomato sauce and enjoyed many a VB over knock-off drinks".
There's no contesting the staple Aussie beer's standing in our culture. Now to see it transition into the space of high fashion, only further expands its reach into everyday life. Imagine grabbing a drink at your local pub, ordering a VB while also repping VB. The kitschiness of it all will no doubt resonate with fans of the brand.
Iconic VB Imagery
The artwork integration throughout the collection's design is pensive and glorious. An archival picture of a crushed up beer-can morphs into two faces. The image of the squinched up faces represents VB. Old-school advertising and posters inspired the art on the knitwear.
Even the iconic VB tagline has been reinvented into 'HARD/THIRST' and is featured on a range of accessories.
Changing the Definition of 'High Fashion'?
This news adds to the urgency of a few conversations happening in the art/fashion worlds today. The discourse boils down to one question: Does making the world of high fashion more accessible cheapen the impact of the art itself? There are hard defenders on both positions. Those that believe high fashion should remain out of reach, as being exclusive is inherent to it's definition. And those that believe widening the reach of high fashion actually elevates its position of influence in the world. By so doing, it can elevate the art as a whole.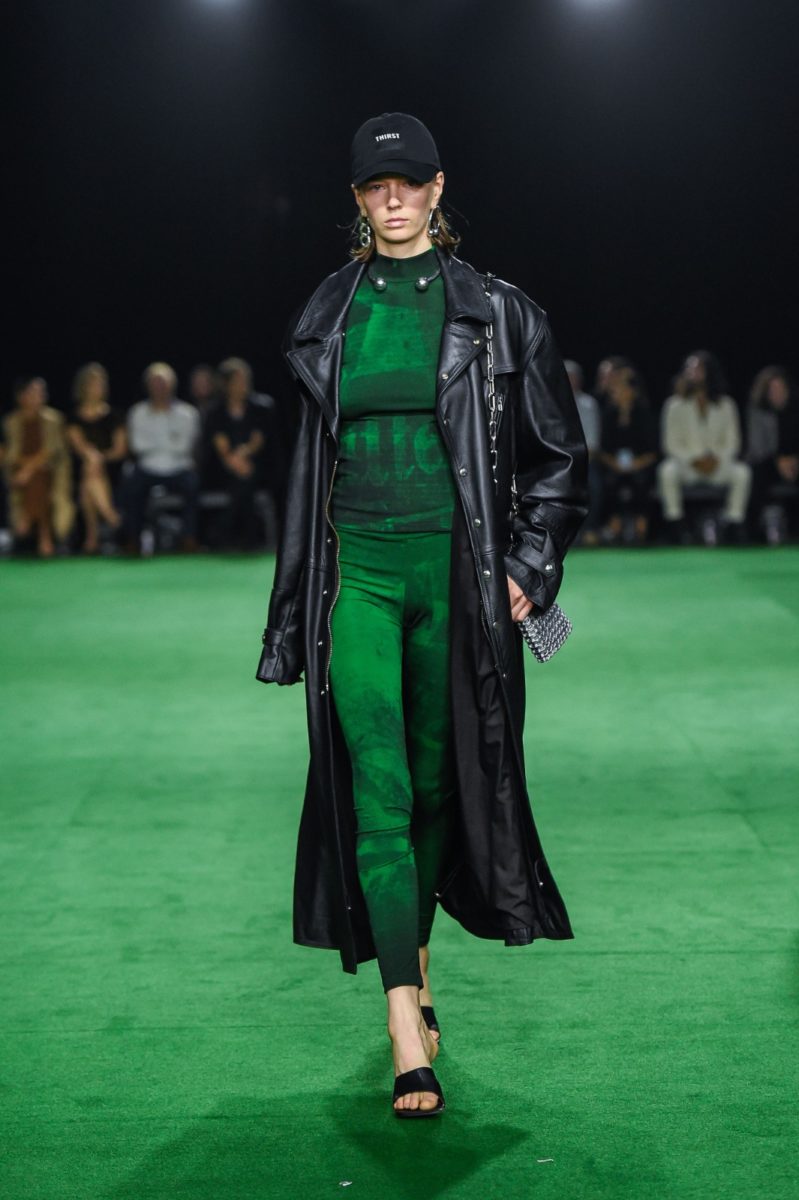 By using VB's and and Strateus Carlucci's collaboration as an example is perfect because they're both Aussie made. The home grown fans of both brands can be deciding factor into answering this question. Will fans of the humble Aussie beer brand gravitate to the designs from Carlucci? Will fans of luxury knitwear adore the playful yet working-class vibe of VB? And will those on the periphery of both brands find the collection appealing? We say yes to all three questions!
Tongue in Cheek
We love the tongue-in-cheek designs and artwork being showcased on the clothing. And in general, we love that fashion, particularly high fashion, doesn't always have to be interpreted as being so serious or unyielding. You can express yourself through many creative avenues. So why combine your nostalgia from VB with your obsession with knit wear? Why not wear an insanely warm jumper made from top quality fabrics that also reps a beer from your childhood memories.
More Than Just Beer
VB is more than just beer for many people. Carlucci breaks it down perfectly saying,
"Being a Victorian-based brand built on hard work we felt that we shared an ethos with VB,"
he tells the Age.
"From a personal and sentimental view, with Peter and I, coming from families with Greek and Italian heritage, we saw the value of hard work in our family homes and businesses."
He continues down memory road saying, "We would have days at the family home making passata and we often re-used the empty VB bottles for our pasta sauce. We would all take a crate load home. That's what makes it so special."
Designs and Artwork
The designers are taking a unisex approach to the clothing. Featuring pieces that just look good on anyone. The clothing is varied from jumpers, and muscle-tee knits to tailored shorts, and collared shirts. Let's not forget the edgy chain jewellery, long sweeping coats and scarves. There's even a cute silver bum bag to boot!
So enjoy a taste of the collection below, and keep your eye out for more news via Strateas Carlucci.
Subscribe to FIB's Weekly Alchemy Report for your weekly  dose of music, fashion and pop culture news!