Welcome back to FIB's weekly drop list. Here are our favourite new releases for the third week of March!

This past week of March we've seen some very exciting products drop. We're here to keep you up to date with the latest drops in Beauty, Clothing, Shoes, Music, Movies & TV shows. This is as well as upcoming theatre shows! This week has a lot of variety, so keep scrolling to find something that piques your interest!
Beauty 
Colourpop x Avatar – 24th of March 2022
Yes, you read that right Colourpop is bringing out a collaboration with Avatar: The Last Airbender! Colourpop is known for its cute aesthetics, great quality makeup and its collaborations with many different brands including TV shows from our childhood. On March 24th 2022 Colourpop will add Avatar: The Last Airbender to that list for their spring collection. The collection includes an Avatar: The Last Airbender eyeshadow palette. It also features two fresh kiss glossy lip stains, four Bff creme gel liners, two super shock highlighters, a compact mirror with Appa design, Fourth Ray beauty lip mask and a Fourth Ray beauty mini mask duo.
FUR ingrown eliminator Serum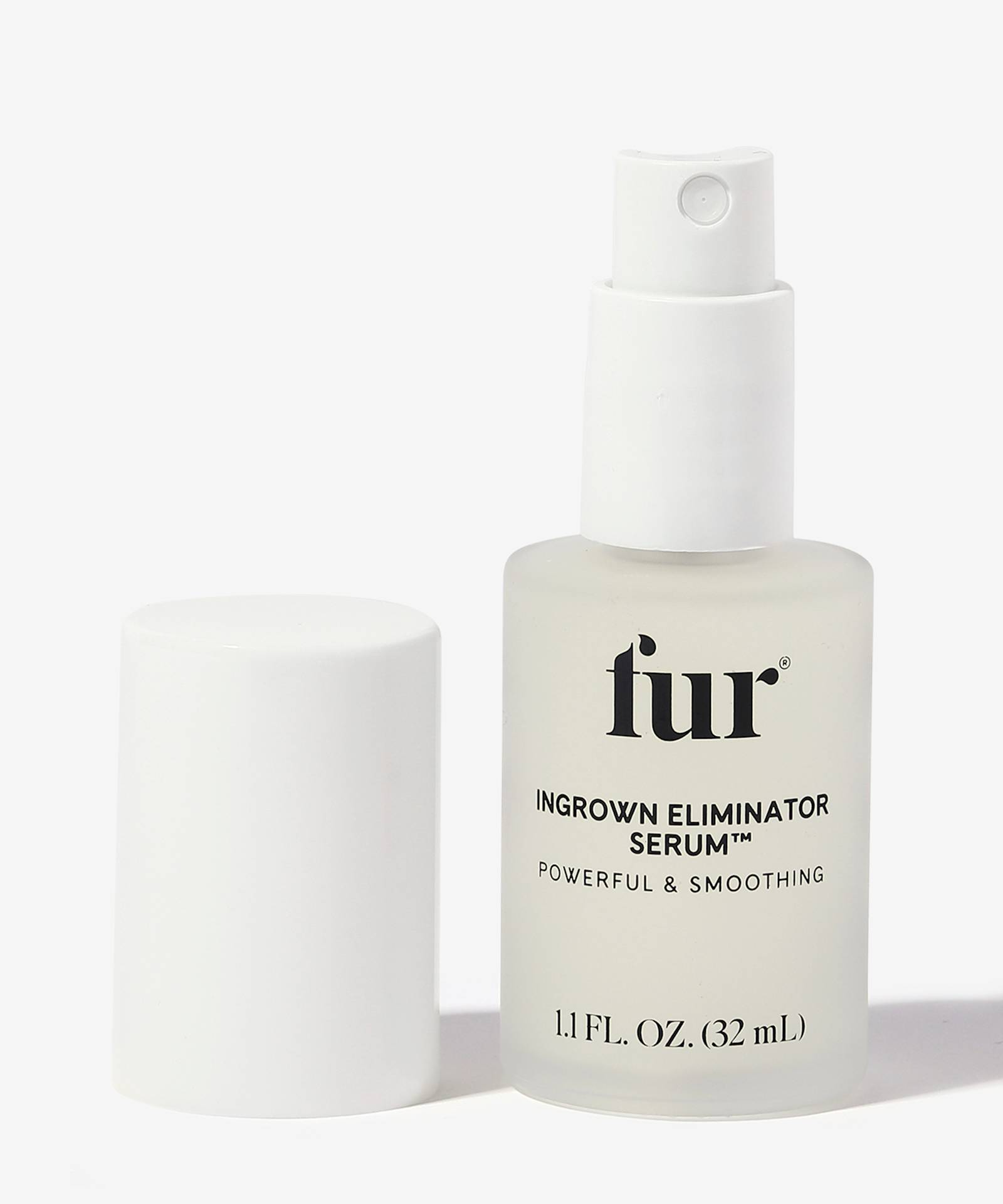 Next up in this week's skincare/beauty drop, is from FUR! This week FUR has brought us the serum to end all ingrown hairs along with the anxiety that comes with hair removal. I don't know about you, but I've seen this bad boy getting promoted all over my 'for you' page on Tiktok. This serum promises to banish bumps, irritation, redness, reduce the appearance of ingrown hairs and keep skin soft. The ingredients of this serum are willow bark extract, lactic acid, lavender oil and aloe, all wrapped up in sustainable easy to use packaging.
R.E.M beauty Chapter 2
Ariana Grande is back to drop Chapter 2 of her beauty brand R.E.M. The collection, '02_Goodnight_and_Go', dropped on the 21st March 2022. It centres around the theme of fantasy blurring with reality. Surrealism meets the sublime. This collection includes three-midnight mini shadow palettes, two sets of dream lashes, a flourishing lash and brow boosting serum, Mist thing calming face mist, Five-midnight shadows metallic gel eyeshadow, she slept cooling blurring undereye balm, midnight shadows eyeshadow gloss and an eclipse lip and cheek sticks in ten different shades.
Clothing
Fabletics – New Maternity collection
Fabletics, the fitness clothing brand by Kate Hudson has now added a new maternity collection. The brand of Fabletics is to empower and encourage people to stay fit through comfortable and stylish activewear.
This has now been adapted into stylish activewear for maternity clothing, that is mindfully made to support those who are pregnant and to bring confidence to their ever-changing bodies. The collection features five different outfits ranging from cosy loungewear to a casual legging fit and to a short set designed for exercise. Fabletics have adapted their bottoms to be supportive of baby bumps, adapted their sports bras to be more supportive and has designed new maternity bras for those that are breastfeeding bubbas.
Shoes
Adidas x South Park Collaboration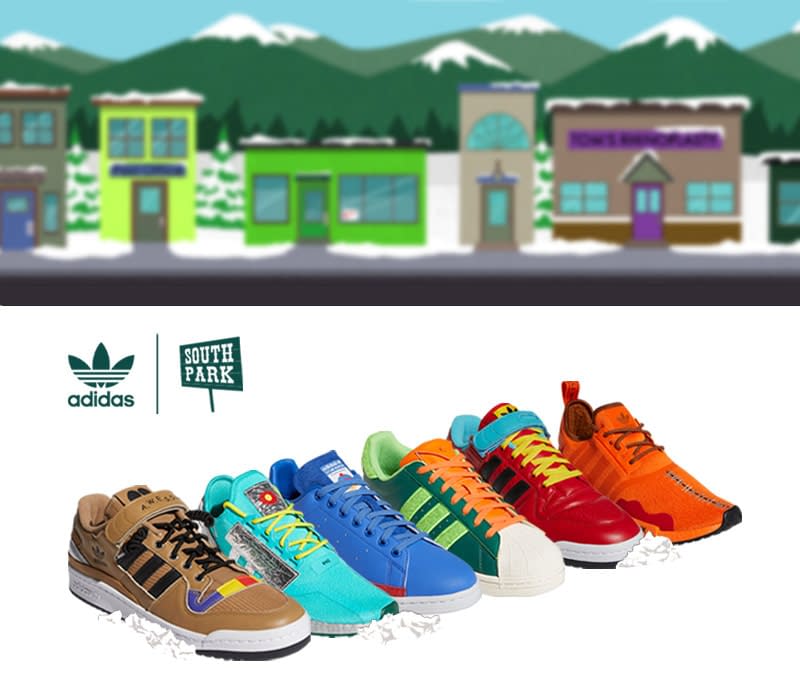 On March 21st 2022, Adidas and South Park released their six-pair sneaker collaboration. It is only available at Foot Locker and Champs Sports. Ever since its conception on Comedy Central in 1997, South Park has captured its audience since day one and now their fans can wear their favourite iconic characters in shoe form. Each pair of sneakers is inspired by an iconic South Park character, the collection is as follows (Adidas x South Park); Forum Low "AWESOM-O 4000", NMD R1 V2 "Professor Chaos", Stan Smith "Stan Marsh", NMD_R1 "Kenny" and Forum Low "Cartman".   
Music
Zemfira Releases Anti-War Music Video
This week Russian rock icon Zemfira deleted all of her youtube videos and replaced them with an anti-war music video, protesting Russia's illegal invasion of Ukraine. This video features the song Don't shoot (2017) with footage of Russia's military campaign in Ukraine and anti-war protests in Moscow. Zemfira is urging Russian fans to not stay quiet amid Russia's campaign, which threatens to silence its civilians.
SZNZ:Spring (EP) by Weezer
This week the rock band Weezer dropped a new EP which kicks off their new Four Seasons EP collection starting with Spring. The band has said to have taken inspiration from Vivaldi's The Four Seasons as each EP will contain a homage to Vivaldi's classical music style. The tracklist for SZNZ: Spring, is as follows; Opening night, Angels on Vacation, A little bit of love, The Garden of Eden, The Sound of Drums, All this love, Wild at heart and Across the Meadow.
Movies and TV shows
Nowhere Special
Nowhere Special premieres on the 24th of March 2022, is set in Northern Ireland and follows the story of John played by James Norton, a 35-year-old devoted single father who has dedicated his life to taking care of his son Michael played by Daniel Lamont, using the last few months he has left to live, to find the perfect family to adopt his son as John has no family left. This film is written and directed by Uberto Pasolini, who is an Italian film producer best known for his work on The Full Monty.
X Film
X premiers on the 24th of March 2022. It follows a group of young actors who set out to make an adult film in rural Texas. When their elderly hosts catch them in the act, they find themselves in a desperate fight for their lives. This horror/slasher film is set in 1979. It stars Jenna Ortega as Lorraine, Mia Goth as Maxine, Brittany Snow as Bobby-Lynne, Kid Cudi as Jackson hole, Martin Henderson as Wayne Gilroy and Owen Campbell as RJ Nichols. X is directed by Ti West and is Distributed by A24.
Bridgerton Season Two
The long-awaited second season of Netflix's Bridgerton is set to release on the 25th of March 2022. This season follows Anthony Bridgerton. It stems from Julia Quinn's second novel in the Bridgerton series, "The Viscount who loved me". Through the narration of Lady Whisteldown, this dramedy is set to delve deeper into the Bridgerton family's stories and get the scoop on high flying regency life.
Pachinko Season 1
Pachinko is an American drama television series set to release on Apple Tv on the 25th of March 2022. It is created by Soo Hugh and takes inspiration from the novel of the same name by Min Jin Lee. Pachinko follows a multi-generational story of one Korean family. They struggle to fit into a society that aims to discriminate against them. The cast of the TV show are as follows; Lee min-ho as Hansu, Youn Yuh-Jung as Sunja, Min-ha Kim as young Sunja, Anna Sawai as Naomi, Jung Eun-Chae as Kjunghee, Jin Ha as Solomon Baek, Sohee Park as Mozasu, Kaho Minami as Etsuke, Jimmi Simpson as Tom Andrews and Han Joon-woo as Baek Yoseb.
Theatre
Dogfight by The Mitchell Old Company
This week The Mitchell Old company announced the production they're undertaking in April and May, which is Dogfight. Dogfight is an adaptation of Nancy Savoca's 1991 film of Dogfight, the music and lyrics are by Pasek and Paul. This musical is about the military culture of the 1960s. It also explores the concept that nobody is invincible. Despite this, each person has the ability to have a positive impact on the world around them.
The Mitchell old company cast list is as follows; Sascha Wykes as Rose Fenny, Adam Noviello as Marcy, Tom Davis as Eddie Birdlace, Daniel Raso as Lounge singer/others and Samuel Welsh as Boland. The show will be showing at the ARA darling quarter theatre from the 19th of April to the 14th of May 2022, bookings are open now!
That's all for the Weekly Drop List for this week!
Subscribe to FIB's Weekly Alchemy Report for your weekly dose of music, fashion and pop culture news!