Whether you love them or hate celebrities, they are a major part of the societal structure. Since the 1960s, people have idealised celebrities. But what is a celebrity today? And can anybody be one?
Celebrities aren't a new thing. They've been around since the day that people started to idolise one another. Celebrity culture has shifted and morphed into different variants over time. What was once considered a celebrity in the 1960s, may not equal what we call a celebrity now in 2022. Saying that, what people would call fools in the 1960s, we call celebrities in 2022. All jokes aside, the culture around celebrities is fascinating and its history is even more. So let's throw it back to the 1960s!
The Swinging 60s
The 1960s brought us some of the world's most iconic celebrities. Their impact on the shape of ensuing popular culture is by far, the most significant and talked about to this day. Celebrities in the 60s were movie stars, musicians, artists, and writers. Next, we saw politicians and also activists become both celebrities and popular figures.
Most Notable celebrities from this time were: The Beatles, The Rolling Stones, Martin Luther King Jr., Andy Warhol, Marilyn Monroe, Jayne Mansfield, Sophia Loren, JFK and his wife Jackie Onassis Kennedy, Twiggy and Jimi Hendrix – to name a few. Celebrities in the 1960s were seen as the untouchables, especially those in Hollywood.
The Scene
The first group of celebrities are the glamourous, Golden Age cinema stars of 1960s Hollywood. They were the living representation of the ideal; providing an aim for women in society. Society's impossible standards of visual perfection really start here.
Celebrities became everything that their fans aspired towards. They set both a visual example and the tone for society's expectations. Seemingly, they upheld these values but broke them whenever they needed to create controversy. As Marilyn Monroe famously once said,
"[Hollywood is] a place where they'll pay you a thousand dollars for a kiss and fifty cents for your soul."
Studios often had a say over what their stars ate, wore, who they publicly dated. They made their stars work long, strenuous hours. They even chose their names. Stars were forced to pander to the press and the studios arranged their marriages. The studio system morphed actors into role models for the greater society. This made celebrities easy to idolise and raise to an almost untouchable status.
Artists Working Together
The second style of major celebrity in the 1960s is music stars. Some of the world's most iconic Music stars burst onto the scene in the 1960s. It was also a time of cross-cultural collaboration. The 1960s brought the British Invasion to the United States of America. British bands started to gain worldwide recognition and fame. The Beatles and The Rolling Stones, for example, are two of the most iconic bands ruling this era.
Around this time is where we start to see the 'boyband' that we know and love today. The Beatles were swamped by media and fan attention everywhere they went. Other bands of the British invasion are The Who, Cream, The Yardbirds, Donovan, Manfred Mann, The Kinks, Herman's Hermits, Tom Jones, Dusty Springfield and The Animals.
Motown and R&B were also popular during the 1960s, playing a very important role during the Civil Rights Movement. This music gave African-American Musicians a voice to express themselves and allowed their voices to be heard.
Some of the most famous voices include Diana Ross & the Supremes, Smokey Robinson & the Miracles, Stevie Wonder, the Temptations, the Four Tops, Marvin Gaye, Michael Jackson & the Jackson 5, Martha Reeves and the Vandellas, Lionel Richie and many more.
This success assisted in breaking down the barriers of segregation in music; enabling black performers and musicians to reclaim much of the success that had been credited to white rock n roll and pop artists who had previously appropriated their sound.
Motown Paving the Way
In Martin Luther King Jr.'s mind, music was a powerful tool to catalyst social change. The March on Washington in 1963 is where King gave his speech "I Have a Dream." It featured live performances by Marian Anderson, Mahalia Jackson, Joan Baez and Bob Dylan, just to name a few. In 1964, he write in a piece for the Berlin Jazz Festival,
"God has wrought many things out of oppression. He has endowed his creatures with the capacity to create, and from this capacity has flowed the sweet songs of sorrow and joy that have allowed man to cope with his environment and many different situations."
There's no doubt that music played a big part in the civil rights movement. Musicians from Sam Cooke to Dylan spread the message to the public with "A Change Is Gonna Come" and "Blowin' in the Wind." People marched to freedom songs.
The success of Motown paved the way for R&B music to be accepted into the mainstream music scene. This is when surf and Psychodelic rock also started to grow in popularity. Surf rock began in Southern California as a type of dance music that celebrated surfing, women, cars and general teenage antics.
Most notable musicians of this genre are The Beach Boys, Jan and Dean, The Champs and The Ventures. Psychedelic Rock was popular during the latter part of the 1960s. And leading into the 1970s, it became associated with hippie counterculture and hallucinogenic drugs such as LSD.
Experimental Culture
On August 15–18, 1969, Woodstock arrived. 400,000 people arrived in Bethel, New York, to a dairy farm owned by Max and Miriam Yasgur. 32 acts performed over the three-day festival, including Joan Baez, Santana, the Grateful Dead, Creedence Clearwater Revival, Janis Joplin, Sly and the Family Stone, The Who, Jefferson Airplane, The Band, Crosby, Stills, Nash & Young, and Jimi Hendrix.
At this time, heavy demonstrations protesting the war in Vietnam were occurring across the U.S. Man of Woodstock's performers made mention to the war, particularly Jimi Hendrix. His version of the national anthem is said to be an anti-war protest. If you listen closely you'll hear the sounds of bombs dropping, screaming and machine guns embedded into the anthem.
the 1970s, musicians experimented with sounds and unusual instruments. Music's lyrics often made references to drug culture. Musicians who form a part of this experimental genre are The Beatles, The Doors, The Jimi Hendrix Experience, Jefferson Airplane, Cream, Pink Floyd, and The Yardbirds.
Back to Basics
Roots rock combined the blues, country, and folk music with rock n roll, and was concerned with a 'back to basics' sound. Bob Dylan is thought to have pioneered this subgenre with his album "Blonde on Blonde". Most notable musicians within this subgenre, are The Rolling Stones, The Doors, The Beatles, The Band and Creedence Clearwater Revival.
The third group of celebrities in the 1960s that had great influence were writers. In the 1960s writers were seen almost like superstars in the post-war world and were often seen rubbing elbows with socialites and high flying celebrities.
Truman Capote wrote the iconic novella "Breakfast at Tiffany's" and the very significant non-fiction work "In Cold Blood". Other influential writers of this time include Capote's childhood friend Harper Lee who wrote "To Kill a Mockingbird". Betty Friedan, released "The Feminine Mystique", Malcolm X and Alex Haley put out "The Autobiography of Malcolm X" and Sylvia Plath gave us "Ariel".
Glamourous Figures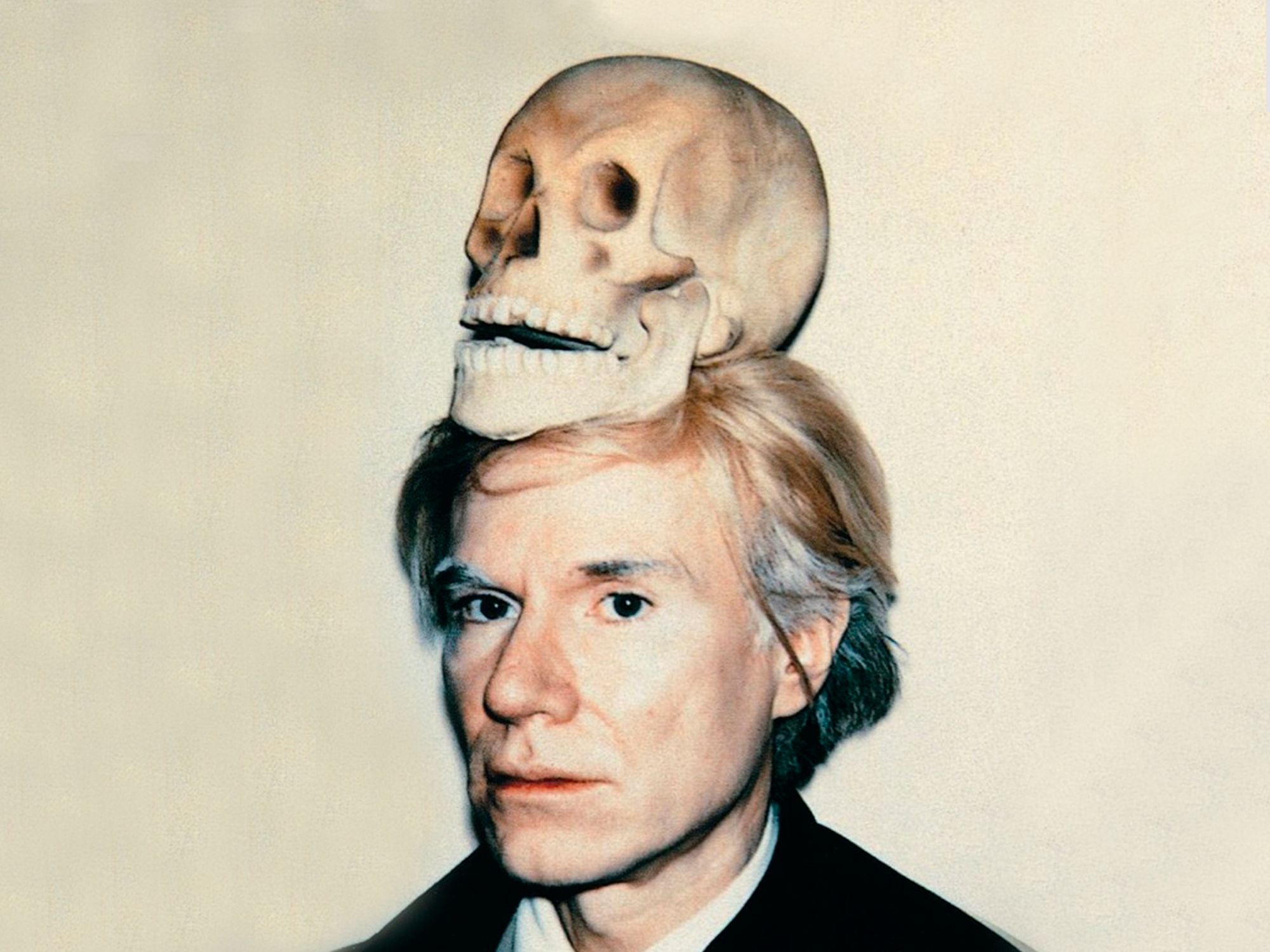 During this time, the visual art scene exploded. The most prominent personality from this time is Andy Warhol. Warhol was one of the most prominent artists of the 1960s, known for his pop vinyl artworks and quirky persona.
His subject matter was often about capturing the celebrity, he became fascinated with Marilyn Monroe as a figure of glamorous lifestyle and mythical status as a Hollywood icon. He also wanted to portray her as a sex goddess and a consumer item to be mass-produced. He was also known to enjoy the lifestyle of celebrities and rock stars.
Celebrity Status in 2022
In 2022 it feels as though anyone can be a celebrity. Social Media has moulded celebrities out of almost nowhere. Social media has also made mainstream Celebrities more accessible to their fans. In this day and age, it's possible for stars to constantly update their fans on what they're doing or thinking.
Social media has taken celebrities from the once untouchable mythical creature to a 'They are just like us and they are my friend' status of 2022. With these parasocial relationships marketing and selling a celebrity and their brand is easier than ever.
And who wouldn't want to support someone they view as a friend? Along with the advent of social media, has come a new wave of fame. Social media influencers, for example, are famous for being popular on social media.
Whether they're talented or not. Parasocial relationships are to thank for this rise. As famous people become more 'famous' the more followers they have. Influencers are particularly a strange mutation of Celebrity because they are often looked down upon by mainstream celebrity lovers and they are beginning to filtrate into the mainstream celebrity scene.
Anyone Can Be Famous
Social Influences regularly appear at red carpet events, in movies, produce music and even become ambassadors for brands. They bring about the feeling that 'anyone can be a celebrity now', along with influencers who have reality television shows.
Stars such as the Kardashian-Jenner family have earned the title of celebrity, and are often accused of being famous for doing nothing. Their Celebrity has allowed them to branch into other industries as many privileged people do, they are now models, business owners and all-around fascinating icons.
Why is that? Well, when "Keeping up with The Kardashians" began this already wealthy and famous family became a source of entertainment for Television and as the years have gone on they have become entertaining within the media.
They're fun to talk about, to trash on, to emulate, to marvel at and brands love to use them for their campaigns because they're now businesswomen with multi-million dollar empires, who are significant media trained. They know how to work the media to their advantage and how to spin headlines in their favour.
Final Thoughts?
I think our society today still expects celebrities to be like the original wave. The glamourous, perfect people that you'd kill to be. They were hopeful figures cleverly create by early marketing tactics. Celebrities still exist today that have this effect, but as a whole, we know so much about the negative sides of celebrities today and their imperfections, that they don't hold the same 'untouchable' status.
But that's the price to pay for having the internet and social media, where we want to know everything about these celebrities. We as consumers and fans ask a lot from our celebrities, whether it's social media or mainstream. Now with social media, we expect celebrities to share everything about their lives.
We ask them to talk about social issues and political issues, we ask them to be perfect but, also imperfect so we can relate to them, we demand so much from them because in the age of fast-moving information we get easily bored and need our little celebrities in Hollywood to dance monkey dance for us to keep us entertained, and they do it to keep themselves relevant and making money.
The New Norm
This is now the norm, so much so that you can watch famous people's Domestic Abuse trials on TV or Youtube, Twiter. Users can even watch mashups on TikTok about it. And then there's the mainstream media. This side of consuming celebrity is frankly, dystopian. Is it right to see into people's lives like this?
"He slapped me across the face… I knew I had to leave him"

Amber Heard says the first time she was "abused" by ex-husband Johnny Depp was when she asked about his Wino tattoo https://t.co/tD9xWPTA4Q

— BBC News (World) (@BBCWorld) May 4, 2022
At the end of the day, no matter the decade, if you can be crafted into a buyable commodity – you are a celebrity. If you can be used to influence the masses, you are a celebrity, whether it's on the internet or through the mainstream media. I, for one, am completely over celebrities. But they are necessary to keep the dystopian cogs of the capitalistic society we live in, turning.
Subscribe to FIB's Weekly Alchemy Report for your weekly dose of music, fashion and pop culture news!