For the first week of June here are our fave new drops of the week – from beauty and fashion to music, YouTube and cinema.
This week on the Drop List, we have new releases from some of NYX, Too-Faced, Human Made, Bo Burnham, Ed Sheeran & more. Read on to check out our favourite drops of the week!
Beauty
This is Milky Gloss by NYX Cosmetics
NYX Cosmetics is known for its absolutely iconic Glosses, which are great formulas for a lower price. Now they've released their new This is Milky Gloss, which is a creamy, ultra-glassy milkshake shine that comes in twelve shades of a milky colour.
Born This Way Glow Primer by Too Faced
This new edition to the Born This Way collection comes with Born this way glow primer, which is a radiance-boosting moisturising primer that contains vitamin c and SPF 45. It's ideal for all-day weightless moisture, sun protection, glow finish and to keep makeup on.
Fashion
Human Made Season 23 Collection
This collection features assorted accessories that contain the brand's whimsical charm. The accessories feature animal motifs, and the collection as a whole contains, drink coasters, necklaces, rings, key chains, a medium pouch bag and a bucket hat.
Shop the range here.
Off-White X Mercedes Benz Collection
This collection is Abloh's third and final project which was finalised just before he passed away. This posthumous release contains another Mercedes-Maybach whip, teases from Instagram show a golden colourway with its design that is said to be inspired by Project Maybach electric show car. Right now there are full views of the accompanying apparel capsule and it includes a vintage wash hoodie in the colour sand, a matching canvas cap, a cotton fleece sweatshirt and gloves with velcro straps across the writs with ABLOH written against a blue background.
Shop the collection here.
YouTube
The Inside Outtakes by Bo Burnham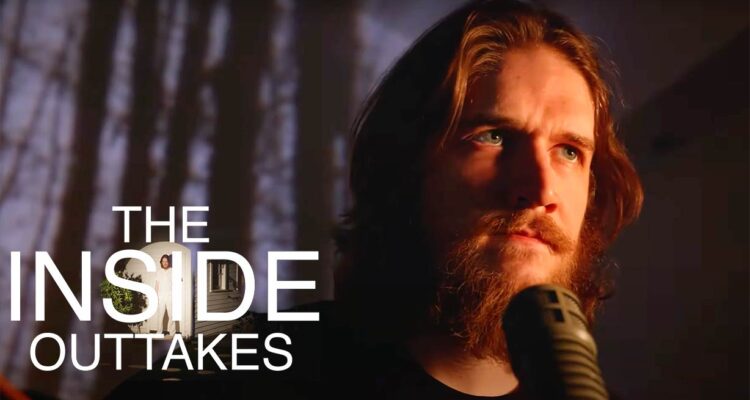 A year after his Netflix special "Inside", Bo Burnham returned to Youtube to share with his fans the outtakes from the process of its making. Within the video, we see the takes, mistakes, alternative ads and songs from the process. It is just as cinematic as the special itself and it's an amazing insight into the creative mind of Bo Burnham.
Films
Top Gun: Maverick
After thirty years Tom Cruise is back to reprise his role as Pete 'Maverick' Mitchell, this second instalment of the Top Gun Franchise follows Maverick as he trains new pilots and encounters the son of his late friend 'Goose', Bradley 'Rooster' Bradshaw (Miles Teller). Throughout the film, Maverick faces an uncertain future while being confronted by the ghosts of his past and has to prepare for a mission that culminates in his own deepest fears.
Aussies can a Book Ticket Here.
Music
One Life by Ed Sheeran
After three years since his song One Life appeared in the film Yesterday (2019), Ed Sheeran has finally released the studio version of the song! Ed Sheeran has released this song as a part of his new album Equals (Tour Edition).
Gentle by Lexi Jayde
Gentle is a new song from Lexi Jayde's current EP Closer to Closure. After going viral with her song Drunk Text Me we get this lovely song about entering a new relationship and telling a potential partner about your past trauma from relationships. This song is a reminder to not ignore your past and embrace the possibility of a better future.
That's it for this week's drop list! Come back next week for our weekly compilation of the hottest new releases.
Subscribe to FIB's Weekly Breaking News Report for your weekly dose of music, fashion and pop culture news!