Fashion has for long been identified as gender-specific. For a long time, no middle ground existed. These extremities in dressing have been in dire need of a makeover for decades. When designer Harry Lambert met Harry Styles, two creative and unintentionally revolutionary minds came together. Harry met Harry and BAM.. We came across the unimaginable – Styles challenging stereotypes with a new brand of gender-neutral fashion.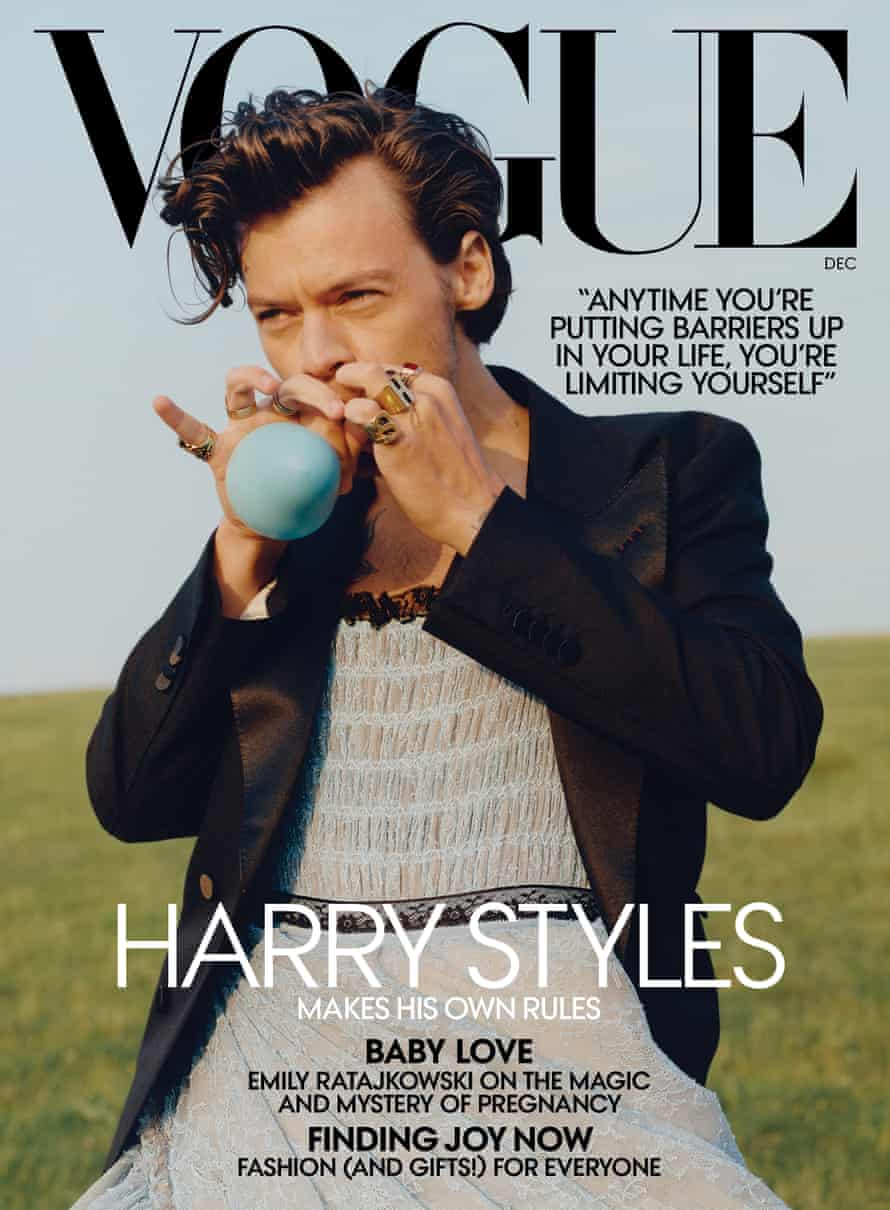 Harry Styles shows no ordinary appearances, one can undeniably agree. What may have felt bizarre to many is equally viewed as a liberating rejection of social restraints. Or as the 'As It Was' singer bluntly put it during a conversation with the Guardian,
"I'll go in shops sometimes, and I just find myself looking at the women's clothes thinking they're amazing. It's like anything – anytime you're putting barriers up in your own life, you're just limiting yourself."
The Harry's – Purposeful Messages Via Fashion
Styles became the first, solo, cis-gender male star to grace the globe with his many iconic chiselled fashion looks. One such look includes his Victorian High Neck look at the 2019 Met Gala. Shiny pearl earrings complimented his Pussy-Bow Sheer Long-Sleeve Blouse. Or his most memorable look; the 'Playtime with Harry Styles' on the eminent US Vogue. This is the look which elevated his position to beacon of change in a world of toxic, binary fashion norms.
Styles is practically a conscious toy, allowing dress-up games to inform his fashion menu. And Lambert knows exactly how to strike that sweet balance and sartorial, a message which challenges the outdated expectations we have of clothes.
Free Flowing Concepts
Clothes, that are after all just plain fabric that can be easily sketched, tailored and stitched to your needs. That is probably reason enough for the Harry's to work so well in combination, as he also advocates for clothes to be a free-flowing concept that shouldn't be so rigid as one's beliefs.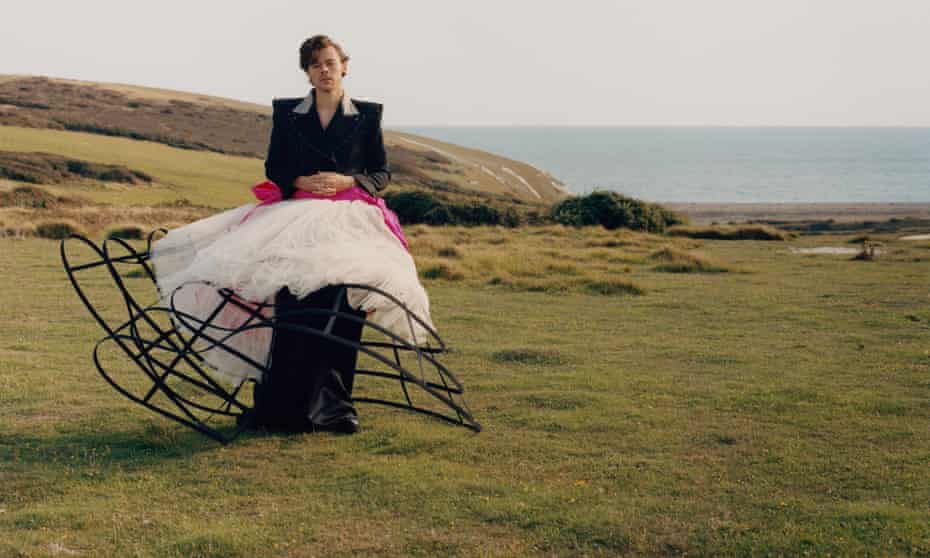 It is unusual for Harry Lambert, a familiar face in the extravagance of the fashion game, to only have 4 celebrities on the go. Harry Styles, Everton striker Dominic Calvert-Lewin, and actors Emma Corrin and Josh O'Connor right now. But this can be accredited to Lambert's selective nature.
He established himself as the one starting an important societal dialogue around gender-neutral fashion from the start. But his progressive views on menswear requires a long journey of acceptance. Especially on the honourable red carpet – that is largely monopolised by traditional, powerful designers, relying heavily on the tuxes and skin-tight frocks. Lambert rose to be the refreshing face, giving clothing and celebrities a notable façade for themselves. Lambert explains that,
"I think the world has seen enough plain black tuxes and pretty dresses. You do have that opportunity to be a bit more fun and creative with it. It can have a bit of fantasy, and I think that's really important."
Has This Been the First Attempt at Transforming Menswear?
Certainly not! Scottish kilts needless to say, require no introduction and are prime examples of men in dresses. The question should instead be paraphrased to 'Why are men in skirts, dresses or any decorative, shiny accessories considered feminine?'
Let's take a slight detour from Styles and look back at our history.
In the ancient world, the norm went something like this: 'Skirts for all except horse riders!'. As we transport into the latter parts of history, skirts became inevitable, and notably for the men. From loincloths for Egyptians to togas embracing the Greeks and Roman culture. Skirts were the comfortable clothing that gave an abundance amount of freedom in movement.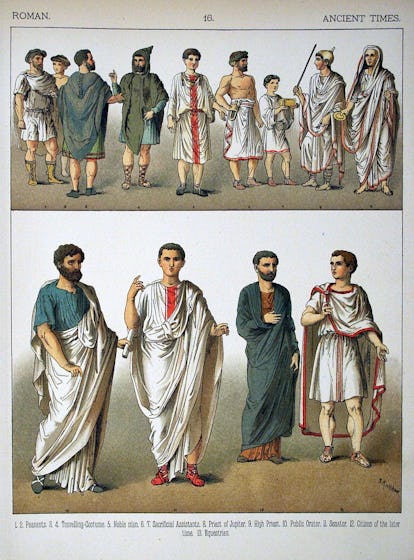 Whether it is fighting at war, practising sacred, religious rituals or engaging in household activities like farming or grocery shopping (as one might call visiting the market today). Skirts are efficient in terms of fabric choice – and were also cheap. But there was a steady decline to these ventilating outfits in 14th and 15th century Europe. This started with the emergence of Hosiery into mainstream fashion.
Freedom to Explore
A lot has changed over the course of history. But surprisingly, the rigidness in what appeals to a man is only strengthening. This gives men almost no freedom to explore their needs in clothing. Some modern-day stars like Jaden Smith, Kanye West and others deserve recognition. They constantly remind the media and the conservative minds that 'skirts/dresses for men' are here to stay.
Yet again, the ongoing media criticisms continue. Perhaps it's time to take a breather and reverse the roles for once.
A woman wearing pants is symbolic of confidence and independence. A man in a dress comes with heavy, mainstream backlash. Dresses are inherently feminine, only to be accepted when adorned by a gender non-conforming person. Literally, anyone from the LGBTQIA+ community can get away with it. But, isn't that a limiting mindset in itself?
And this way, are we truly believing in, 'Live and Let Live' that we so loudly preach?
Why Some Celebrities Oppose Harry Styles
Now, let's get back on track!
Styles in his dirty-white, periwinkle ball gown and a black tuxedo made history as the first man to glorify American Vogue. It was presumably the quantum of applause that a 'man' received that may have led to an outpour of negativity, even from renowned figures like Billy Porter.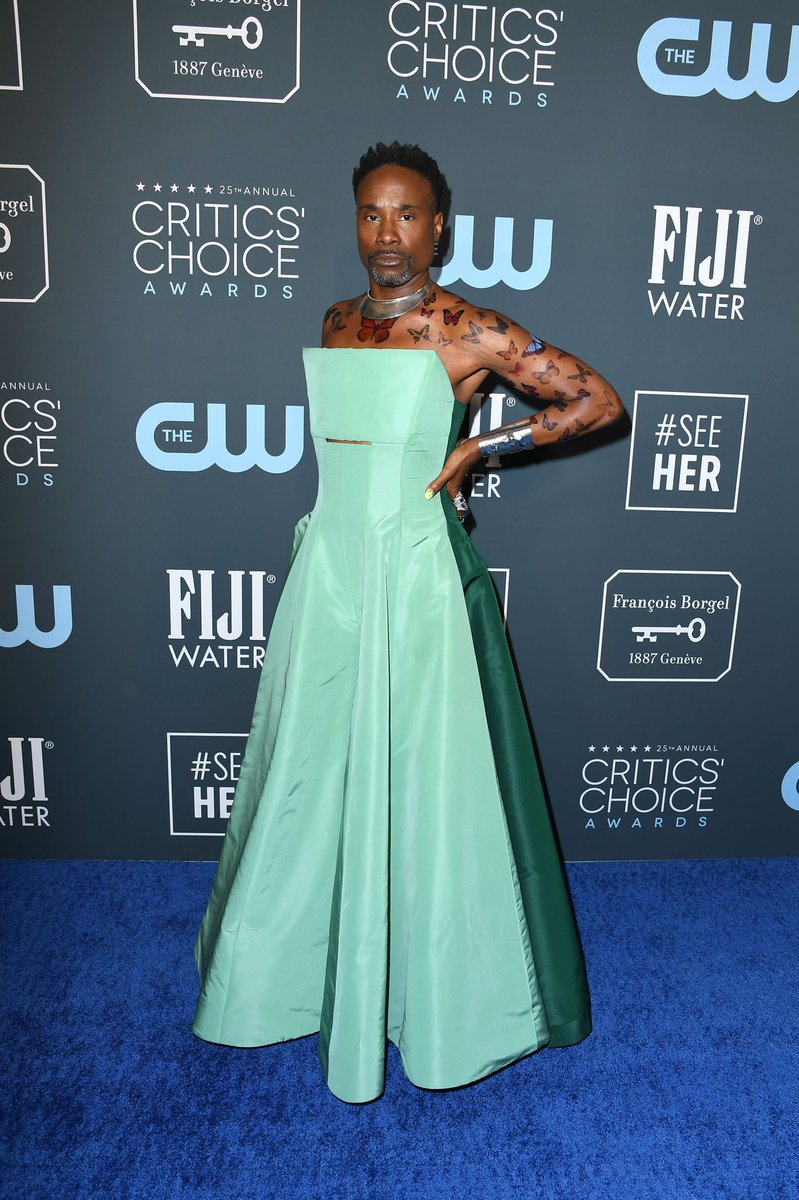 Porter, an American singer, writer and author is glamour-personified and has always thought a step ahead when it comes to breaking binary norms. However, even Porter has reasons for critiquing Harry Styles' choice of wearing a dress.
Radical Activist of Fashion
Porter in an interview with The Sunday Times, audaciously mentions that a straight white man being named as the "radical activist of fashion revolution" is a bit of a stretch, since Porter has been at the forefront of nonbinary fashion.
"I feel like the fashion industry has accepted me because they have to. I'm not necessarily convinced and here is why. I created the conversation and yet Vogue still put Harry Styles, a straight white man, in a dress on their cover for the first time."
While Porter's criticisms may seem to be harsh and juvenile, they have some form of credibility to them. Porter agrees that Harry Styles is considered the icon for Gen Z in the dialogue regarding gender-fluid fashion. Porter is only fighting back for not crediting the source.
On the other side, celebrities like Candace Owens share a different perspective. Owens comes at Styles with a more of a forthright attack. Since Styles became the symbol for non-binary fashion, Owens has a line-up of comments on her Twitter platform. Mainly, they are concerned with the debased trends and actions in society. Her standout comments are  – "Bring back manly men" and "Hollywood's satanic".
In saying that, there are conflicting remarks concerning Harry in a dress, generally speaking. The majority turned out to be lacking sensitivity and clearly showed one's inability to accept a change, a valid change in the society. And such mindsets speak louder than it does about the two Harrys, don't ya think?
Maybe this is why Harry Styles continues to prevail as a fashion icon, whether he believes so or not!
In saying that, I rest my case with just one food for thought – Fashion Has No Gender!
Subscribe to FIB's Weekly Breaking News Report for your weekly dose of music, fashion and pop culture news!