2022 Milan Design Week showcased the best in interior and exterior design, from established designers to the debut designers.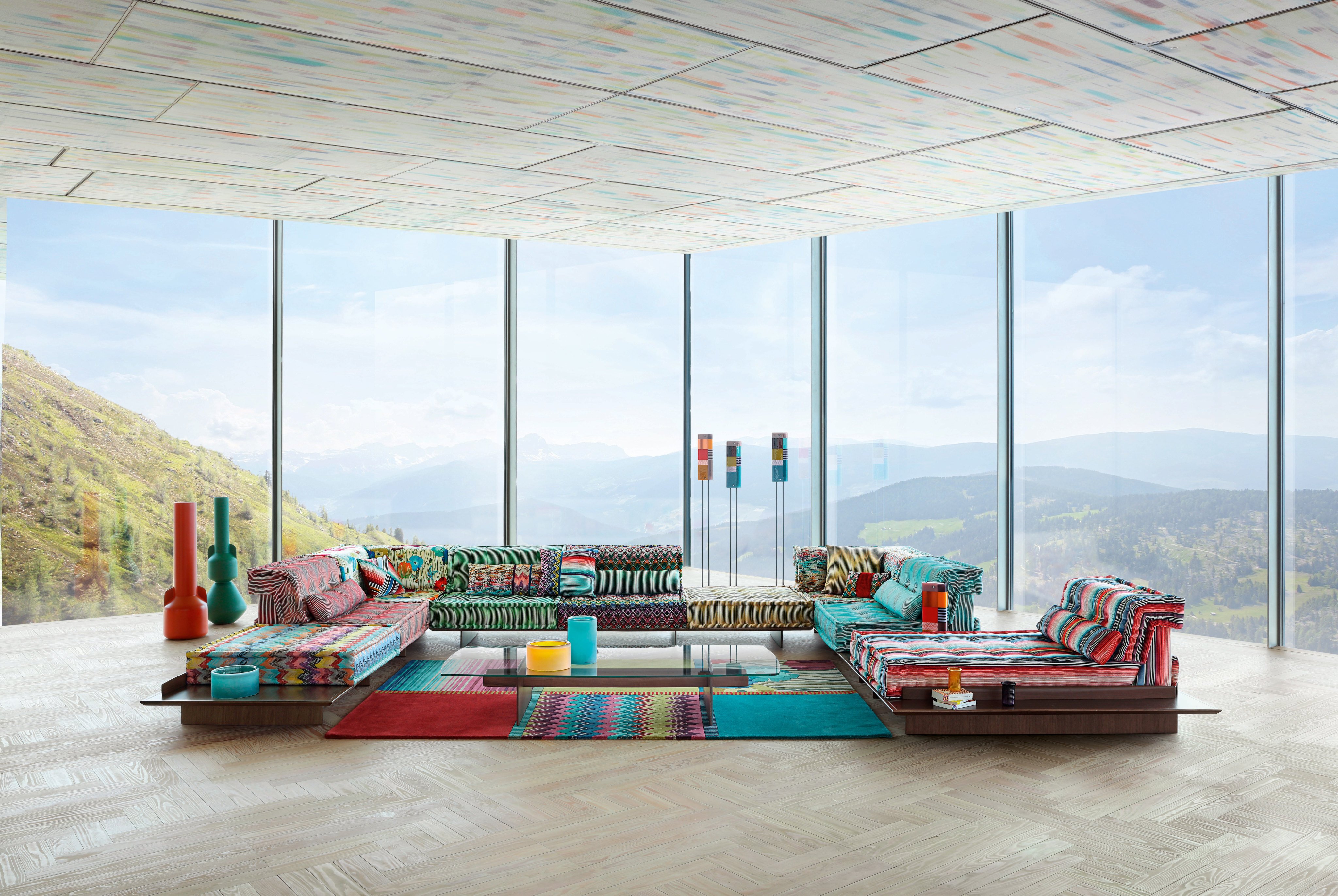 From June 6 to 12 2022, Mila lit up with design events for Milan Design Week. The week showcased designs from Lighting, exterior, city planning, furniture designs etc. Here are the best designs from the week, from established designs to those who are debuting at Milan Design Week.
1. Hermés
The French fashion brand showcases its interior design collection at Le Pelota. The backdrop is a colourful set which draws inspiration from brutalist water towers. These were replicated with voluminous wooden structures, with a translucent paper covering. The four structures glow in the cavernous space, with jewel hues are created by Hervé Sauvage and Charlotte Macaux Perelman. They conceal the Maison's latest furniture and accessories.
2. Rooms Studio For Gheama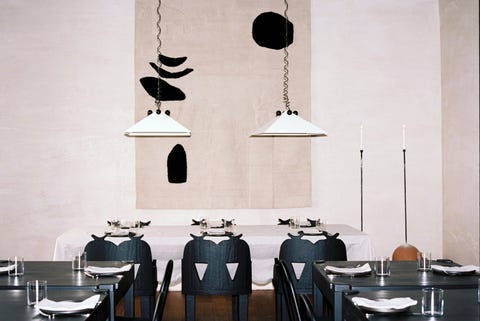 The team from Tbilisi Georgia-based design company Rooms, Nata Janberidze and Keti Toloraia unveile their first hospitality project in Europe with the Georgian restaurant Gheama (Good for you) in Milan's Porta Romana Neighbourhood. The restaurant includes an eight-foot-tall tapestry and a wall of library shelves that anchor the space and the recurring use of Georgian Motifs. 
3. Casa Toiletpaper
Toiletpaper is no longer just a magazine, but now it's a fashion and interior design company by artist Maurizio Cattelan and the photographer Pierpaolo Ferrari. Their designs are eclectic, vivid, cheeky and are unique interior pieces.
4. Dsquared2
The Italian-based, Canadian-born luxury brand launched its first edgy wallpaper collection that is being created with LondonArt. The wallpaper designs combine graffiti tagging with floral patterns.
5. Wilkinson & Rivera For SCP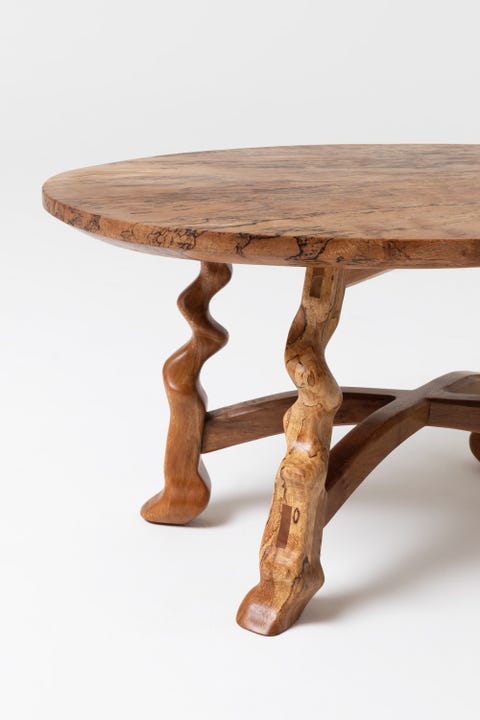 Wilkinson and Rivera are London-Based designers who have now expanded their collection of stools and seating, with their first cocktail table the Mesa De Baile. The styles further the young duo's refinement of their handmade technique that are designed to minimize waste and offcuts.
6. Studio Luca Guadagninon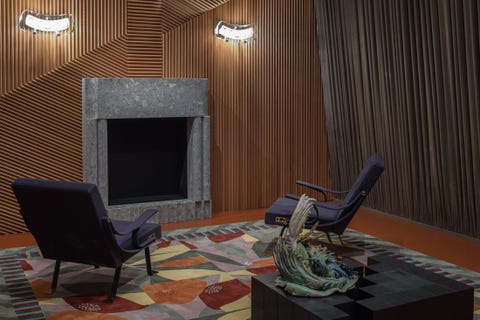 From the director of "Call Me by Your Name", his interior firm Studio Luca Guadagnino presented an immersive installation at Spazio RT Showcasing FontanaArte, showcasing intricate ceramics by Francesco Simeti and a delightfully modern pastel mantel produced by Nymphenburg and all under a woven velvet ceiling inspired by Carlo Scarpa.
7. Sam Stewart For Vero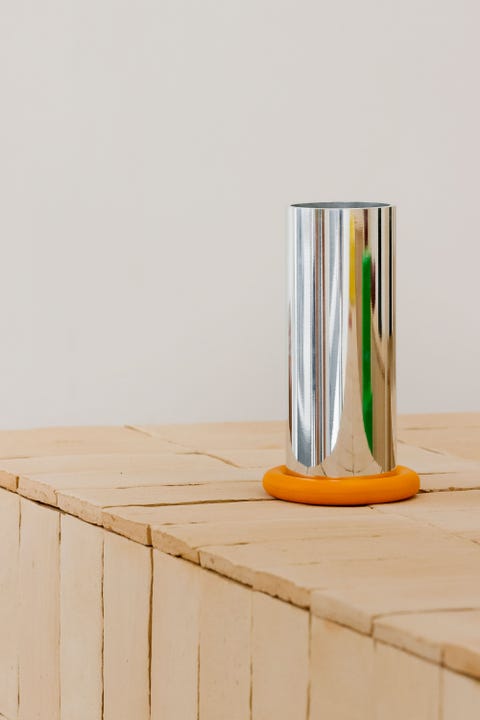 Sam Stewart the American Designer introduced two pieces at Milan Design Week for the Italian brand Vero. The two pieces are a vase and a cocktail table. This is the first time the designer has dipped his toe into production at scale whilst utilizing Vero's manufacturing facilities in Puglia. Both products have rubber shoes that accentuate form as much as function.
8. Kohler and Daniel Arsham: Divided Layers
Winning The Audience Award, Divided Layers by Kohler and American artist Daniel Arsham, stunned at the final design week. The installation was designed and inspired by a 3D printed sink named Rock.01 which was designed by Arsham. This piece is designed as an enlarged portal leading to the innards of a sink. The Large scale immersive art experience exhibited a series of vertically stacked panels combined to form a walkable tunnel. The piece is set against the Baroque setting of the historic Palazzo del Senato, where it rests that stirring up more speculation about its design and concepts.
9. Carlo Ratti
Feeling the Energy designed by Carlo Ratti Association and Italo Rota was a special mention for the interaction category. There is an emphasis on the impressiveness that the public can indulge in as a sensory experience. This is an interactive installation that is created for people to experience multiple forms of sustainable energy and play with a sensorial effect. The duo transformed Milan's Botanical Garden into an energy park. 
10. Louis Vuitton
Louis Vuitton launched a three-floor, colourful exhibition for Milan Design Week, focusing on weaving, hanging chairs and floral wall pieces. The Interior Design arm celebrities its 10th anniversary with a new lifestyle collection at Garage Traversi, which all have a retro feel. 
Subscribe to FIB's Weekly Breaking News Report for your weekly dose of music, fashion and pop culture news!