Welcome back to the Weekly Drop List! Read on to check out our favourite drops for the final week of June…
This week on the Drop List, we check out the latest releases from Golf Wang, Rimowa, Madonna, Stranger Things and more!
Beauty
Mikayla x Glam Lite Collection
TikTok Beauty Influencer Mikayla Nogueriaa collaborating with Glamlite again. The latest drop is Part Two of her original makeup line. Mikayla's dream palette come to life with some out-there, beautiful pops of green! The palette features 30 shades, formulated by the queen herself. Shop here.
Nimya Lip Products Collection Drop
Niki Tutorials' Beauty company Nimya gives us a brand new drop – two new lip products.  The collection includes Spill The Juice! Lip Gloss $15, in the following shades: Don't Tell Anyone! (Pearl Silk), She Said What?! (Shimmery Light Nude), Pinky Promise! (Soft Jelly Pink), Are You Sitting Down? (Sparkly Bronze with Copper Reflects), You Didn't Hear This From Me! (Creamy Chocolate). The second product in the collection is 24/7/365 Lip Balm. All are available now through Nimya's website.
Fashion
Golf Wang Spring/Summer Collection 2022
Golf Wang drops their spring/summer collection for 2022 this week – and it includes reworked motifs and new graphics. This collection's designs also include a variety of different camouflage patterns, slogans, logos and abstract designs. The collection includes the following products: Jackets, T-shirts, vests, accessories and Bottoms.
Rimowa Rose Quartz Travel Capsule
RIMOWA introduces a millennial pink alternative for those wanting to travel this summer. The rose quartz colourway is available in the RIMOWA Original suitcase and the Personal Collection crossbody bag.
The parts, like their predecessors, are made to last. The essential features highlight technological innovation and skilful craftsmanship.
The crossbody bag is a tiny accessory with two compartments inside, including two open pockets, a zipped pocket, and three card slots. The strap is also detachable, allowing the bag to be used in several ways. The rose quartz-inspired collection is set to hit select retailers, RIMOWA shops globally, and online on June 23. Prices range from $1,370 USD to $2,190 USD.
Music
Finally Enough Love: 50 Number ones by Madonna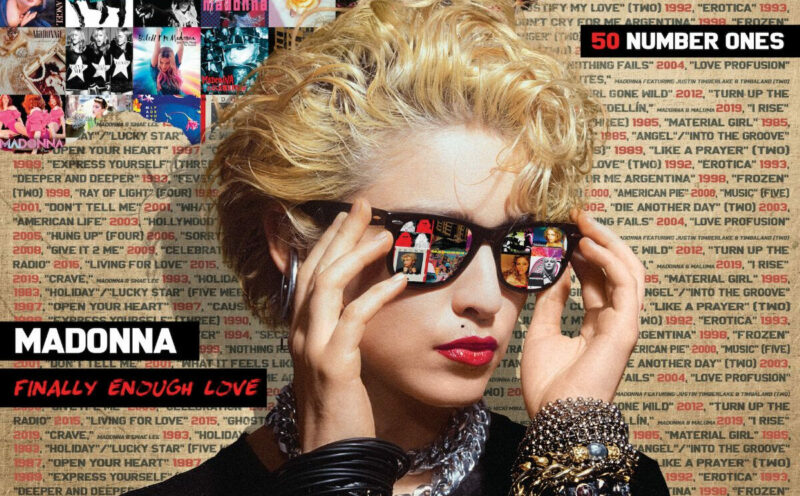 Madonna has dropped her new album is a compilation of her top 50 number one hits and remixes. This album celebrates Madonna's latest achievement – fifty number ones on the US billboard Dance Club songs chart. This is the highest number of any artist currently on the Billboard charts.
Superache by Conan Gray
Conan Gray has released his sophomore album Superache, which touches on the realities of early adulthood,  themes of familial/generational trauma and all around relationships. This album follows in suit of Conan Gray's previous, diary-entry-lyric music that has resonated with all of his fans on a personal level.
TV & Film
Only Murders in the Building Season 2 – Hulu
The second season of Only Murder in The Building is set to premiere on the 28th of June 2022 on Hulu. This season will follow a similar structure as the first season premiering the first two episodes and then weekly releasing new episodes. The second season will revolve around finding who killed Arconia's Board President Bunny Folger, the trio will also be fighting rumours that they are implicated in the murder.
Stranger Things Season 4 Vol.2 – Netflix
This season of Stranger Things has been split into two volumes and the second volume is releasing on July 1st 2022. Volume two is the final two episodes of season 4, it will see the main characters battling against Vecna, whether or not they survive is the secret no trailer will give us.
Good Luck to you, Leo Grande (2022)
This film Stars Emma Thompson who plays a lonely widowed and retired schoolteacher, Nancy Stokes. In this film, we follow her as she goes from yearning for human connection and touch, to hiring a sex worker for some fun in a Norwich Hotel. This film is a tender comedy that touches on sensuality, ageing and finding what keeps the passion going when it seems to be lost.
Subscribe to FIB's Weekly Breaking News Report for your weekly dose of music, fashion and pop culture news!