Our Weekly Drop List is back with our favourite drops in Beauty, Fashion, Music, Film, and TV!
This week on the drop list: new releases from Marvel, Anti Social Social Club, E.l.f & more!
Beauty Drop
Halo Glow Liquid Filter by Elf – Coming in August
Elf has released a sneak peek at their newest beauty products coming this August and the internet has already latched on to their halo Glow Liquid Filter. This product is the perfect way to create a glowy base on a budget and is said to be a dupe for Charlotte Tilbury's Hollywood Flawless Filter.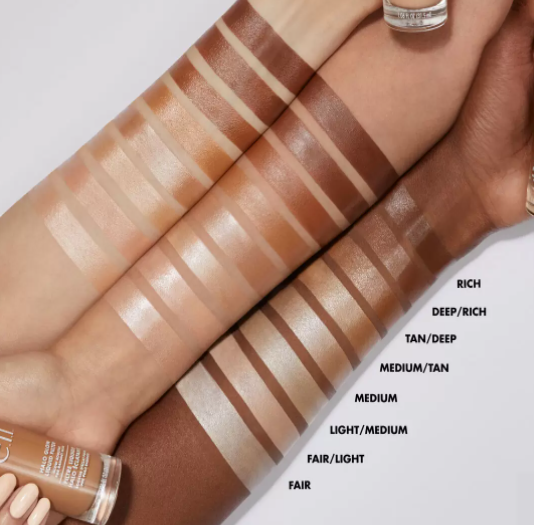 Elf has been known to create perfect products for those on a budget but is lately serving up some dupes of popular products on the high-end market, a notable dupe being their Power Grip primer which is a dupe for Milk Makeups hydro grip primer.
Af94 by Halsey
Film Drop
Thor: Love and Thunder
The fourth instalment of the Thor series is here! Thor embarks on a journey unlike anything he's ever faced — a quest for inner peace. However, his retirement gets interrupted by Gorr the God Butcher, a galactic killer who seeks the extinction of the gods. Starring Chris Hemsworth, Natalie Portman, Tessa Thompson, Taika Waiti and Christian Bale.
Persuasion – Netflix
Released on 15th July 2022 and take a modern witty approach. Eight years after Anne Elliot was persuaded not to marry a dashing man of humble origins, they meet again. Will she seize her second chance at true love?. Starring Dakota Johnson, Cosmo Jarvis, Nikki Amuka-Bird.
TV Drop
Virgin River – Season 4, Netflix
Virgin River is returning to Netflix for Season 4 on the 20th of July 2022. Following on from Season 3 the main plot follows the mystery of Mel's Pregnancy and who shot jack? Though the plot is set to thicken with some newly added drama coming in Season 4, viewers can look forward to seeing an appearance from Jack's Dad and a little treat for medieval fans who should prepare for an episode full of old-time costumes and music. Martin Henderson has also confirmed that season 4 isn't the end of Virgin River and that they have been renewed for a Season 5.
Fashion Drop
Ovo X Mike Tyson Collection
Drake is celebrating the heavyweight boxing champion of the world, the legendary Mike Tyson, in his next capsule collection. OVO collaborates with Tyson to share a limited capsule collection for fans everywhere. The collection features a slew of co-branded graphic tees that see a young Mike Tyson drawn in cartoon wearing an OVO-branded champion belt and stacks of dollars. The coach's jacket arrives in a text-centred graphic that reads "TYSON vs. OVO," a logo that is also seen on the sports cap that arrives in three colourways – white, black and red. Red sweatshirts and staple black and white tees with a graphic of a young Tyson at the ready are also available in the capsule. 
Anti Social Social Club FW22
Returning to unveil its Fall/Winter 2022 collection, ANTI SOCIAL SOCIAL CLUB give us "FALSE PROMISES". The upcoming release centers around distinct contradictory sentiments. Dominated by streetwear staples, loud colour graphics engage in the sentiments of ASSC's signature aesthetic sensibility. Motifs range from proud logo displays, lava lamp forms, puff prints and '90s-inspired disruptive patterns. Striking wearable accessories include brain print caps, playful socks and everyday carry bags. lifestyle items include Pyrex containers, along with a full line of dog accessories including leashes, collars, poop bags and bowls.
Music Drop
"Emails I can't send", Sabrina Carpenter
Sabrina Carpenter has released a new album titled "Emails I can't send'. Carpenter has expressed that the album turned out to be her most honest and personal one and states that this album is the first one where she is herself.
That's it for this week's drop list! Come back next week for our weekly compilation of the hottest new releases.
Subscribe to FIB's Weekly Breaking News Report for your weekly dose of music, fashion and pop culture news!