Elon Musk's electric vehicle enterprise is halting the development of its semi-autonomous driving assistance system.
Government regulators have found that Tesla's "Full Self-Driving" software, with its advanced driver-assistance system, is able to increase the risk of accidents. In response, Tesla has recalled more than 362,000 cars with the Full Self-Driving Beta or FSD Beta. According to the recall notice, Tesla plans to deliver an over-the-air software update to cars to address the issues.
The FSD Beta System May Cause Crashes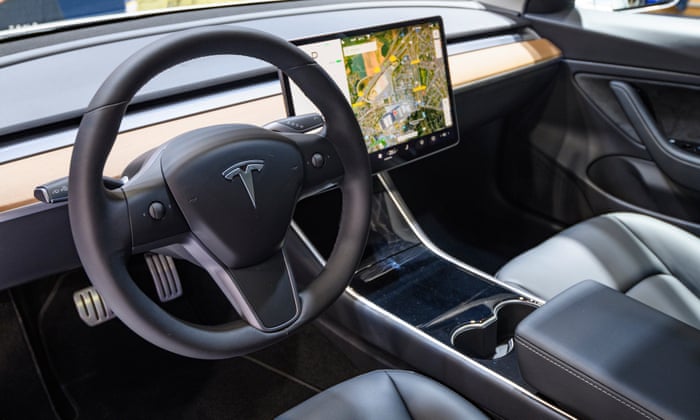 FSD includes a number of automated driving features that still require the driver to take control at all times. In detail, it includes the parking feature Summon. Also, Navigate on AutoPilot; an active guidance system that does things like navigate a car from a highway on-ramp to an off-ramp. Besides, the system's intention is to handle steering on city streets, and recognise and react to traffic lights and stop signs.
However, according to the federal's notice, the FSD Beta system may cause crashes by allowing vehicles to:
"Act unsafe around intersection, such as travelling straight through an intersection while in a turn-only lane, entering a stop sign-controlled interaction without coming to a complete stop, or proceeding into an intersection during a steady yellow traffic signal without due caution".
The FSD Beta System may also have trouble responding appropriately 'to changes in posted speed limits', the notice mentioned. The group of affected vehicles included the following years and models: 2016-2023 Model S and Model X, 2017-2023 Model 3, and 2020-2023 Model Y vehicles equipped with or pending installation of FSD Beta.
The safety agency notes that the recall addresses only one set of concerns regarding "Full Self Driving". It continues to investigate the system, including less advanced technology that Tesla calls Autopilot.
Tesla was not aware of any Death or Injury
Data released by the federal safety agency last summer showed that six people died and five were seriously injured in nearly 400 incidents involving cars using advanced driver-assistance technologies from July 1, 2021, to May 15, 2022. Tesla's technology is installed in more cars than the systems offered by other automakers. It was operating at the time of 273 crashes, including five fatalaties.
Tesla lets thousands of drivers try unfinished driver assistance features on public roads in the U.S. through FSD Beta. The technology does not make Tesla electric cars autonomous. It also doesn't make the cars safe to drive without a human at the wheel.
In addition, Safety concerns often raise concerns about the Tesla system and similar technology by other providers. Amongst concerns is the fear that people often think that the car is driving itself; and that they are not able to take control if the technology malfunctions or handle certain traffic conditions.
Tesla Agreed to the Recall and Planned to Fix the Flaws
Recently, regulators advised that the driver assistance system does not adequately adhere to traffic safety laws and could cause crashes. In response, Tesla is recalling 362,000 US vehicles to update its Full Self-Driving (FSD) Beta software. The EV company also plans to release an over-the-air (OTA) software update free of charge.
Meanwhile, The National Highway Traffic Safety Administration (NHTSA) is conducting an ongoing investigation, since 2021. 830,000 Tesla vehicles featuring driver assistance system Autopilot are under investigation; since a string of crashes occurred involving parked emergency vehicles.
Although Musk and his company make various implications that FSD Beta is close to a fully autonomous driving experience, it is not.
"Autopilot, Enhanced Autopilot and Full Self-Driving Capability are intended for use with a fully attentive driver, who has their hands on the wheel and is prepared to take over at any moment. While these features are designed to become more capable over time, the currently enabled features do not make the vehicle autonomous,"
says Tesla on its website.
A California law enacted in December prohibits the corporation from referring to the function as "Full Self-Driving" until it is fully operational. Tesla, on the other hand, has yet to shift its stance on the function.
Subscribe to FIB's Weekly Breaking News Report for your weekly dose of music, fashion and pop culture news!