Michelle Yeoh wins Best Actress at the Oscars for her phenomenal work in the hit film "Everything Everywhere All at Once". The movie dominated this year's Academy Awards, winning seven Oscars all up.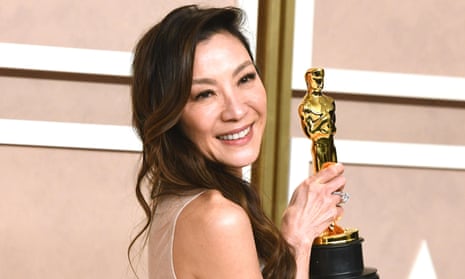 Everything Everywhere All at Once blew up cinemas last year with its powerful sci-fi comedy. The film revealed its depth as an allegory for the Chinese immigrant experience in America.
What makes the movie so poignant is its outstanding actors. The relationship between Michelle Yeoh and Stephanie Hsu as mother and daughter was an incredibly raw and bittersweet performance,  resonating with many families around the world.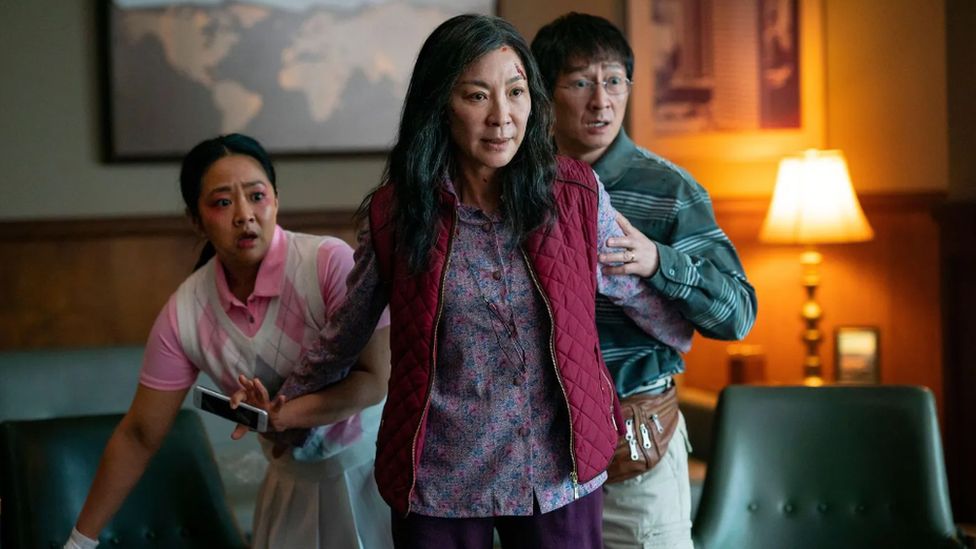 And now Yeoh has finally received the recognition she deserves.
Yeoh made her Hollywood debut in the 1997 James Bond film "Tomorrow Never Dies" as a Chinese femme fatale. 26 years later, the actress makes history as the first Asian woman to win the most prestigious film award imaginable.
She is not an Asian-American who started her career in the heart of Hollywood but instead, worked her way out of Hong Kong through hard work and dedication.
An Oscars' Speech for the History Books
Not only does she stun the screens with her magic, but her acceptance speech at the Oscars was a statement of its own.
Yeoh spoke to her fellow role models, saying:
"To all the little boys and girls who look like me watching tonight…this is the beacon of hope and possibility. Dreams do come true."
As only the second Asian woman to be nominated for Best Actress at the Oscars, Yeoh encourages aspiring Asian actors to dream big.
Her speech also nudges the patriarch when she tells "ladies: don't let anybody ever tell you you are past your prime". At the peak of her career at 60 years old, Yeoh proves society wrong that once a woman hits her 40s it's the end of the road for her.
She dedicated the award to her mother, thanking:
"All the mums in the world because they are really the superheroes and without them none of us would be here tonight."
Everything Everywhere All at Once also won best picture; director, best-supporting actor for Ke Huy Quan and best supporting actress for Jamie Lee Curtis.
Check out Yeoh's speech here:
Subscribe to FIB's Weekly Breaking News Report for your weekly dose of music, fashion and pop culture news!