Paris Fashion Week would not be the same without Rick Owens. Always bringing outside-the-box concepts to the runway, his 2023 women's Autumn/Winter collection does not disappoint.
Owens' new collection LUXOR stole aspects from his AW23 menswear collection and adapted them for his female models.
For the prince of the underground, it is all about the atmosphere. Fog machines and dark techno music welcomed the models onto the runway.
Models wore thigh high boots with cape-like trains dragging behind them. Owens played with angles, cutting dresses on a slant to reveal a matching brief. In his world, goths can be sexy too.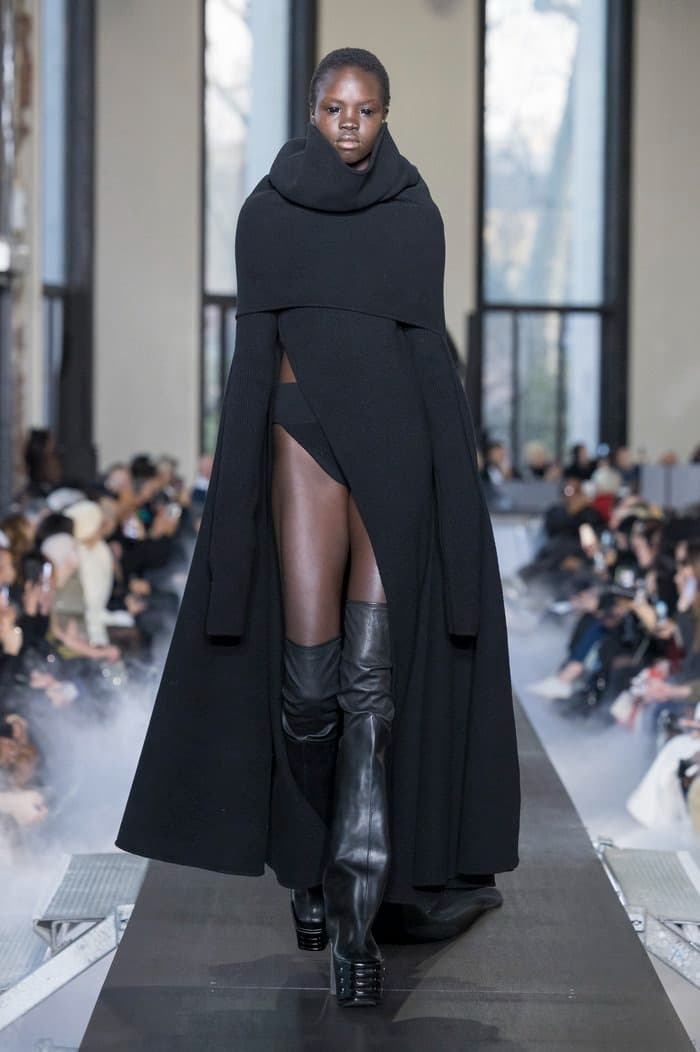 He introduced colour into the collection with glitzy metallic fabrics, in rose, gold and silver. Puffy garlands that hugged the body created an almost whimsical effect.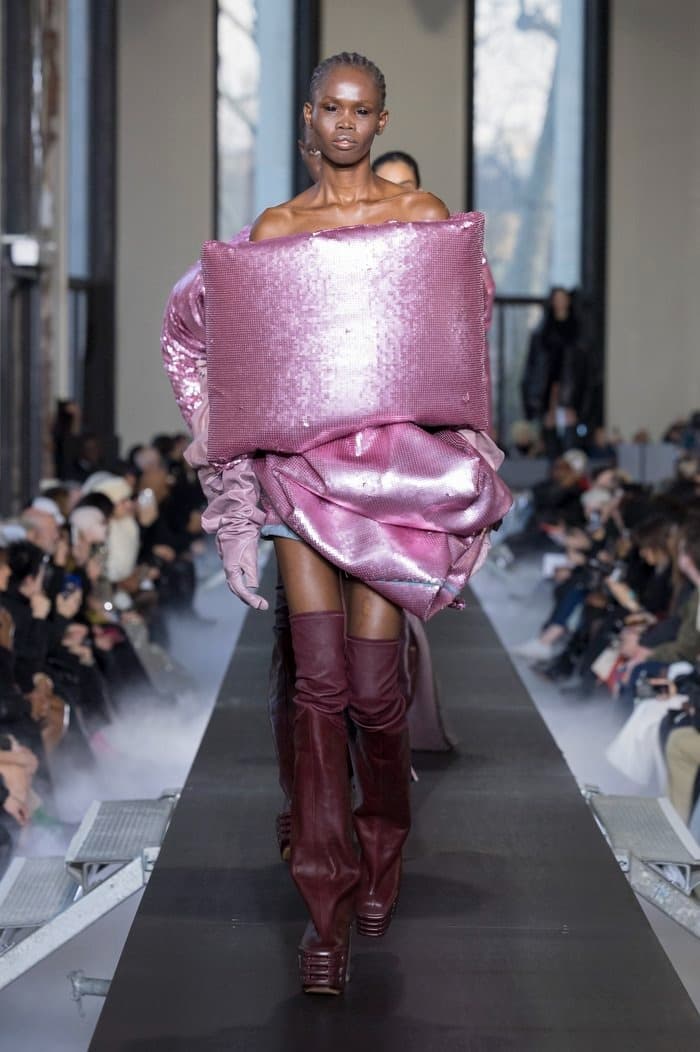 In a heavy contrast, Owens brought on some Game of Thrones' style dark lords wearing black leather head to toe.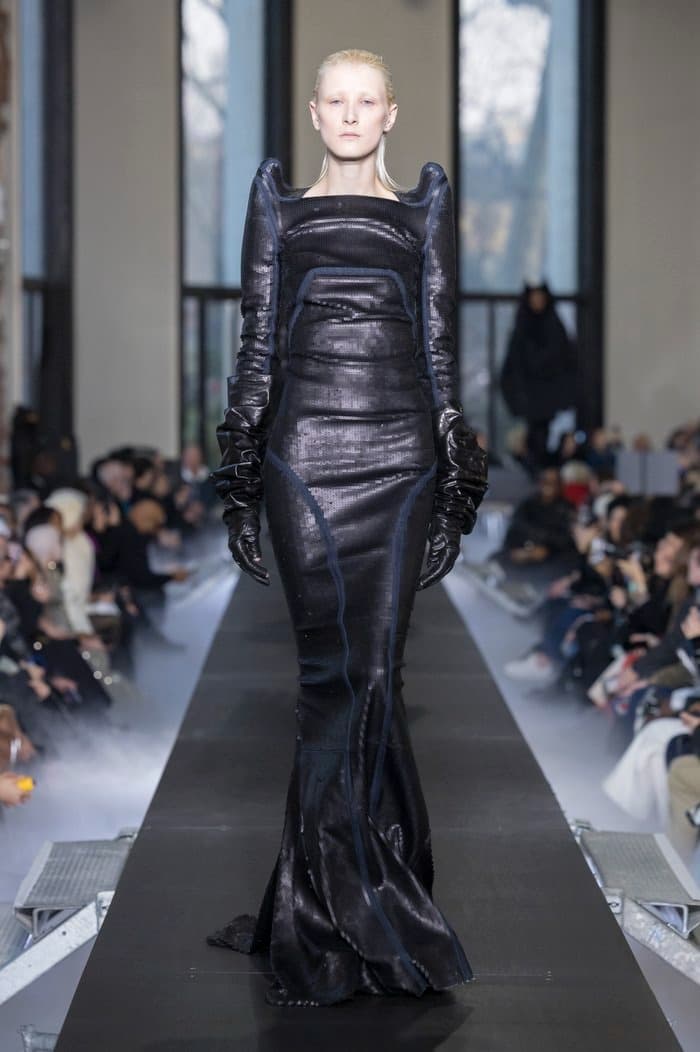 Completely oversized blazers cocooned models like a bat wrapped in their wings.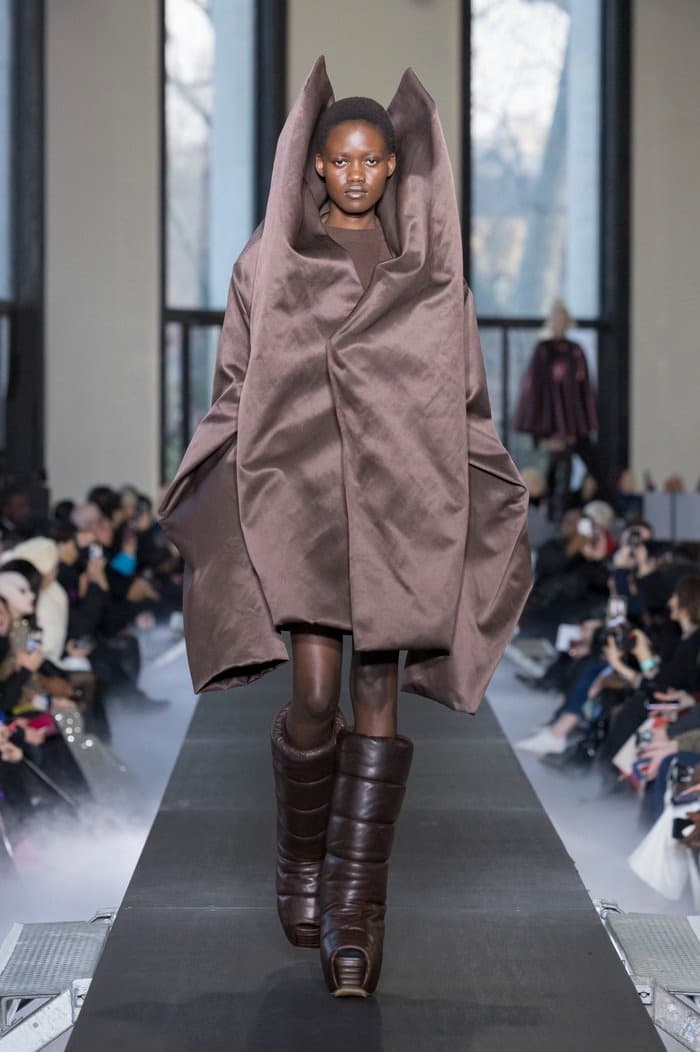 This collection is a clever fusion of The Addams's Family aesthetic and regal glamour.
Yet the conceptual aspect of Owen's work is what sets him apart entirely.
The Fascinating World of Rick Owens' Mind
After spending time at the pyramids in the winter, Owens has had some time to reflect on the lessons they can teach.
He remarks that:
"They have lasted and been occupied by different civilizations and added on to, but life goes on and they endure and there's something very reassuring about that,"
Owen admires the pyramids for their structural integrity and their ability to still strike people with their beauty thousands of years on.
He questions whether other aspects of the world have that strength to maintain such stability. Thinking about the chaos in the world, such as the Ukraine war, Owens urges that:
"Now is a time to be polished and pulled together; earnest, and more formal, out of respect for what other people are living through."
His conceptual vision shines through in this collection for the fashion world to see, and even purchase.
You can watch the full runway show here:
Subscribe to FIB's Weekly Breaking News Report for your weekly dose of music, fashion and pop culture news!