FIB is back with our weekly drop list!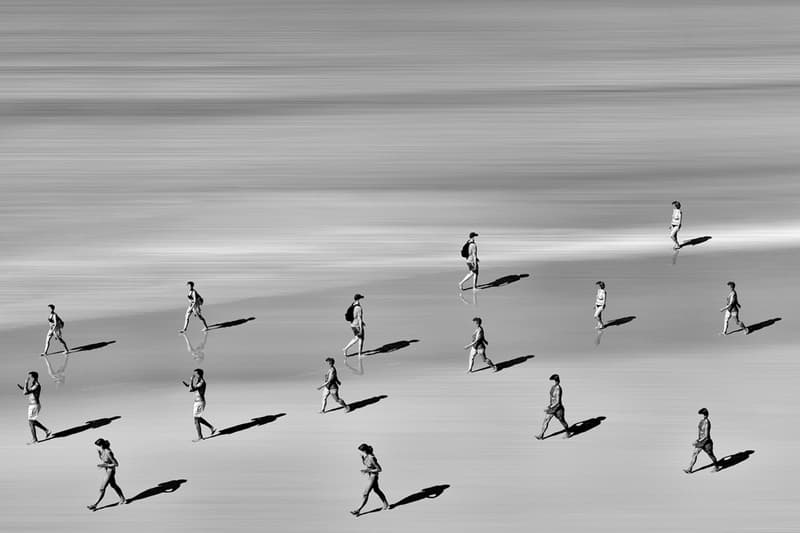 Take a look at some of this week's finest new releases. From Rihanna's Fenty Skin cleanser to Sony's World Photography Awards, there is something for everyone this week.
Rihanna's Fenty Skin Melts On Our Faces
Fenty Skin's "Melt Awf" Jelly Oil Makeup-Melting Cleanser is a fresh skincare product. It removes the heaviest of makeup products without drying the skin. The cleanser is made up of nourishing oils such as rosemary and grapefruit, and mixed with shea butter to give it that jelly texture.
Rihanna promises her buyers a gunk-free, no-mess experience after a long day or night of makeup-wearing.
Julia Marzovilla, E-Commerce Editor of Marie Claire, gave the product a review:
"It left my skin feeling hydrated, plumped, and smooth. That's probably due to the inclusion of both sunflower and castor oils."
The pop star expresses her adoration for "Melt Awf":
"Melt Awf has completely elevated my nighttime routine. The scent reminds me of being in the spa, and with the pump, you don't get the product under your nails."
Buy here.
100 gec's Unhinged Music Video: "Dumbest Girl Alive"
100 gecs are back with their new LP 10,000 gecs. Dylan Brady and Laura Les squeeze as much sound into their songs as they can. Remarkably, their ten-track LP is less than 30 minutes long.
On March 18, the duo's music video for their angsty, eclectic single "Dumbest girl alive" was dropped.
The video opens with Brady sitting with an acoustic guitar, nodding his head calmly. A hologram of Les grows until it is looming over Brady. She then proceeds to dance around chaotically.
The song is frantic and terrifying, yet captivating. The holograms chop and change, with the camera zooming in and out unpredictably. However, throughout the two minutes of rage and absurdity,  Brady remains in the corner unbothered.
Check out 100 gecs' new LP and accompanying music video, but be prepared to feel dazed and confused.
Clarks' Archived Wallabee Loafers Resurrected
Clarks' Wallabee's is a well-loved collection worn on feet around the world. The iconic footwear brand has just released Wallabee Loafers for people on the go.
Loafers were invented in early 20th Century as a casual slip on-slip off shoe. Surprisingly, they recently re-entered the fashion scene as a trendy and versatile number.
Borrowed from an archival Clarks shoe, the Wallabee Loafer is simple, classy, and comfortable. Perfected with its lace-free aesthetic and functionality, this new item is what's missing on your shoe rack.
Clarks announced their official release on Instagram:
Our archival Wallabee™ Loafer reintroduced for SS23 in Maple and Black Suede. Crafted from soft premium suede, the Wallabee™ Loafer features a suede overlay saddle, hand-stitched apron seams and a chunky tonal sole.

Available online now at clarks.co.uk, clarks.eu, clarks.co.jp and worldwide at selected retailers.
One of These Day's Nostalgic Collection "Lost Weekend"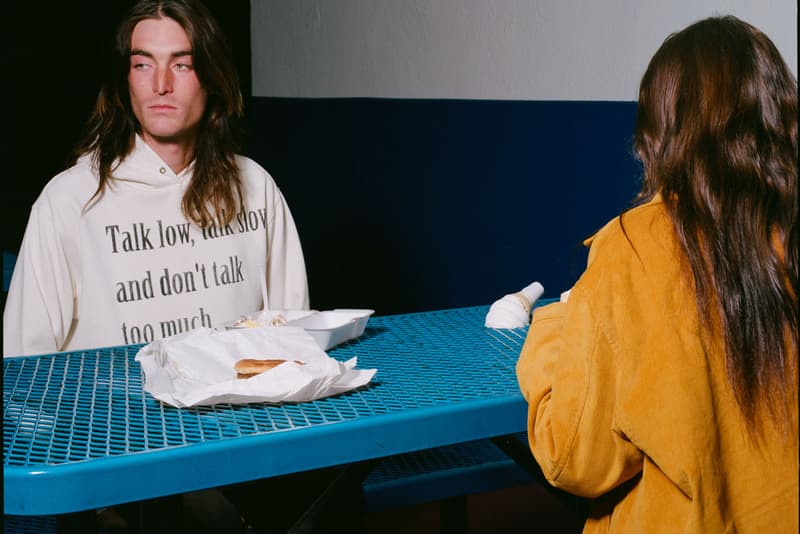 One of These Days, a menswear label created by artist Matt McCormick, combines fashion with fine art. The LA-based line explores the human condition and the American spirit. Most importantly, it aims to design pieces that can remain relevant over the years.
The company's latest collection "Lost Weekend" draws inspiration from John Lennon's so-called lost-weekend era. This 18-month period includes a time when he was on a break from his wife, Yoko Ono. At this time, he moved to Los Angeles. He dated other women, and also reconciled with his first son Julian and his old Beatles bandmate, Paul McCartney.
Paying homage to this period, "Lost Weekend" is a variety of essential pieces that interlaces workwear with western taste. These include work jackets, heavyweight T-shirts, corduroy pants, jumpers and a bandana print button-down. Accordingly, the collection utilises colours associated with the west-side ocean and sand such as mustard, faded blue, and navy.
Check the collection out here.
Sony's World Photography Award Winners 2023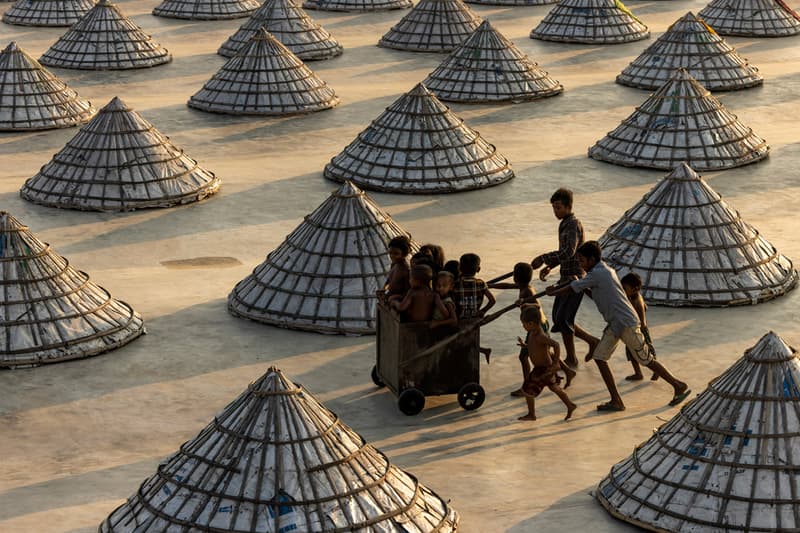 Sony and the World Photography Organisation have just announced the winners of its yearly World Photography Awards for 2023. The program comprises different competitions to recognise people from a wide range of experience levels. These include professional, open, students, and youth. Winners receive $25,000 USD and Sony digital imaging equipment.
Impressively, almost half a million photos have been entered in the 2023 competition. The themes varied from portraits, landscapes, wildlife, travel, and street photography, to name a few.
Above is the winner of the "Lifestyle" category of the Open competition.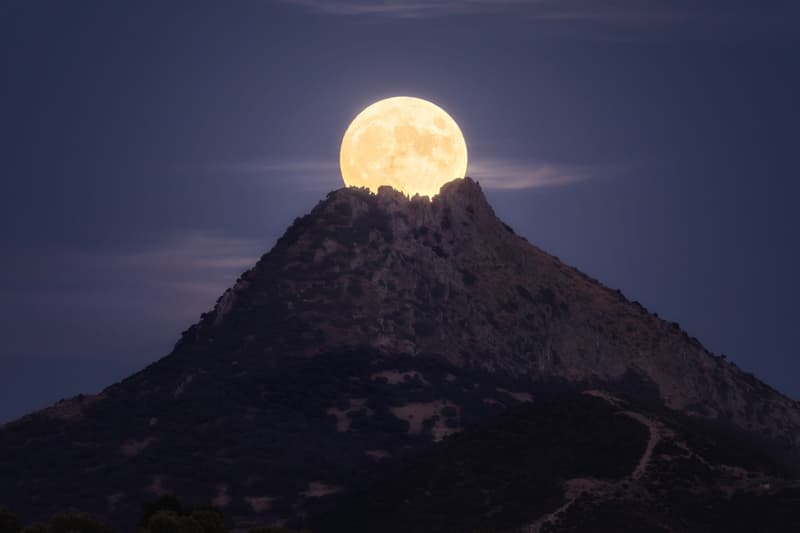 Astrid Susanna Schulz, a winner of the 2021 competition says:
"If pictures act as role models, we, photographers, also shape the view of people with our publications."
See all the winners and those shortlisted in the 2023 Open Competition here.
Subscribe to FIB's Weekly Breaking News Report for your weekly dose of music, fashion and pop culture news!