Artificial intelligence can now re-create Kanye West's voice and make custom models. As fascinating as that is, Elon Musk wants to put a pause on AI research.
From Chat-GPT to composing songs to summarising documents, artificial intelligence is making waves in the tech world. But are humans losing control of its capabilities?
On March 26, AI expert Roberto Nickson generated a replication of Kanye West's voice. He created verses that referenced the rapper's numerous controversies over the years, specifically his anti-Semitism.
The video has been viewed over five million times and has been shared 8,000 times.
Some of the lyrics include:
"I attacked a whole religion all because of my ignorance/ What was I thinking/ That was some b**** s***/ I lost Adidas/ But I'm still Yeezy".
Nickson explained his process of making the song:
"All you have to do is record reference vocals and replace them with a trained model of any musician you like".
He believes artificial intelligence is the future of the music industry, predicting that all major musicians will be using trained models to create songs for them. In order to keep up with such a fast-paced world, AI is the answer to success for Nickson.
However, not everyone is on board with the phenomenon.
Singer-songwriter Nick Cave criticises artificial intelligence for ruining the humanity of music:
"Maybe A.I. can make a song that's indistinguishable from what I can do. Maybe even a better song. But, to me, that doesn't matter – that's not what art is."
You can watch Nickson's video here:
Elon Musk Is Afraid of AI's Uncontrollable Growth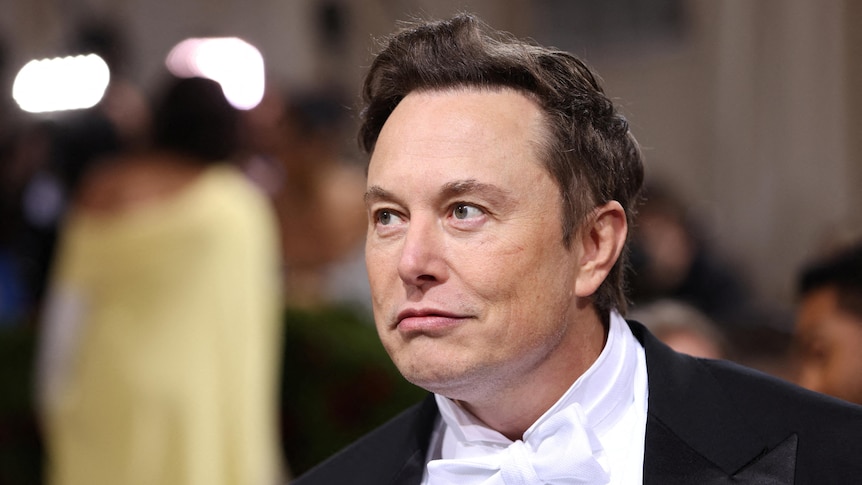 On March 22, more than 1,800 individuals and companies signed an open letter asking for the pause of artificial intelligence research for six months. However, it seems that some signatories were fake, and that others pulled out later on.
OpenAI, a company founded by Elon Musk, created GPT-4, an AI programme stronger than Chat-GPT. However, there are concerns for the dangers GPT-4 and other potentially "more powerful" AI systems present to humanity.
The letter claims that:
"AI labs and independent experts should use this pause to jointly develop and implement a set of shared safety protocols for advanced AI design and development that are rigorously audited and overseen by independent outside experts."
Yet, some believe that there is no time to waste when it comes to artificial intelligence developments.
CEO of the Pershing Square, Bill Ackman, warns that this proposed six-month break would have detrimental impacts on national security.
He reminds the world that:
"Shutting down AI development for six months gives the bad guys six more months to catch up…in a sane world, we would slow development until we could be assured that AI is aligned with humankind. Sadly, we can't trust what our enemies will do with AI if they get there first."
Major Clothing Brands Save Costs By Creating AI Models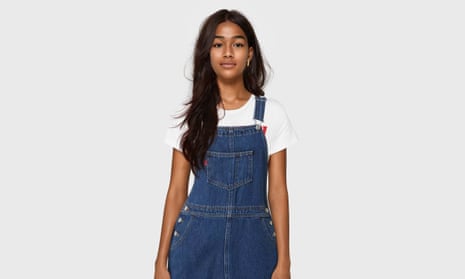 This Levi's model may look normal, but she is actually AI-generated.
Levi's has teamed up with LaLaLand.ai to utilise AI-generated models for its e-commerce website later in the year. The company claims it wants to improve its representation of different body sizes, skin tones and ages.
A Levi's spokesperson said:
"When we say supplement, we mean the AI-generated models can be used in conjunction with human models to potentially expand the number of models per product,"
Brands can also cut labour costs as photographers, hair stylists, and makeup artists are not necessary for these models.
Michael Musandu, the founder of LaLaLand.ai developed the software due to his struggle to find models that looked like him, a Zimbabwean.
He argues that:
"Any good technologist, instead of complaining about a problem, will build a future where you could actually have this representation".
Nevertheless, there are concerns that artificial intelligence can only provide virtual inclusivity, which could be seen as a somewhat symbolic effort to represent diversity.
Subscribe to FIB's Weekly Breaking News Report for your weekly dose of music, fashion and pop culture news!