Tasnuva Anan Shishir, Bengali trans woman, stars in the play "Public Obscenities", a tale of a couple who interviews queer locals in Kolkata, India.
In March 2021, Anan was the first transgender news anchor in Bangladesh.
Later in the year, she travelled to New York to receive care for her gender transformation but ended up running into some career opportunities. In 2022, she walked in New York Fashion Week as the show's first transgender model from Bangladesh. She wore a dress designed by fashion legend Oscar Gonzalez Montanez.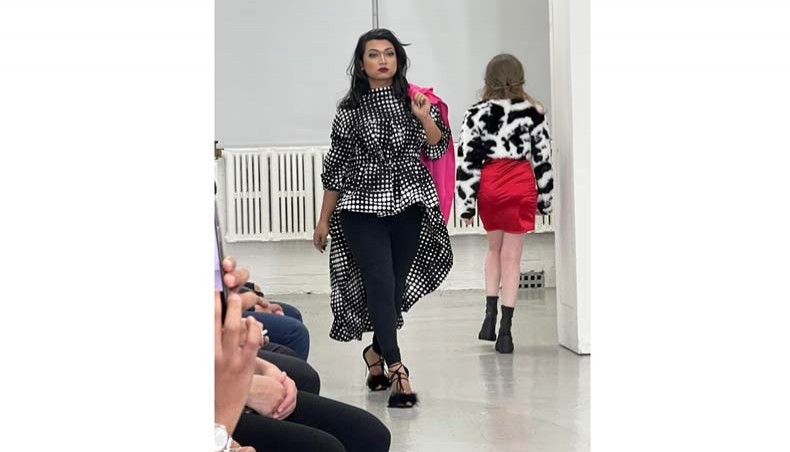 But life was not always so flashy and exciting for the actress.
Anan grew up in a conservative Muslim family. With an "unconventional" gender identity, she experienced constant abuse and harassment in her country. She survived suicide attempts and was shunned by relatives, including her father. Forced to live in a slum, with no financial security, Anan persevered in order to continue owning her true identity.
She overcame the harshest of adversities to become an actress that could represent other struggling individuals in South Asian queer and trans communities.
The Light At The End of The Tunnel
When she auditioned for "Public Obscenities", the decision to cast her was basically unanimous. Director Shayok Misha Chowdhury was looking for someone of the appropriate gender, as Anan's character Shou was of the Indian gender 'kothi'. He also needed the actor to be a Bangla speaker with a "linguistic fluency" that captured the essence of the character.
And Anan was just that.
When asked about Shou, Anan said that they are an authentic representation of South Asian queerness and have become a part of the queer movement.
In terms of reception from South Asia, there has been great success:
"They're looking at their life in front of them, through Shou's eyes."
A young Bengai girl in the audience one night said:
"Tashnuva, this is the story that we know but we couldn't tell in front of people."
Both Tashnuva and her character have become a voice for the voiceless.
According to her, the sacrifice was worth it:
"Tashnuva bold, Tashnuva sexy, Tashnuva brave, Tashnuva iconic — and the brand I created, I had to pay a lot. I had to leave my family to prove my identity."
"Public Obscenities" has been extended to run until April 16 at Soho Rep.
Subscribe to FIB's Weekly Breaking News Report for your weekly dose of music, fashion and pop culture news!