Mayyur Girotra is the first South Asian fashion designer to open New York Pride. His debut prêt line, AIKYA, is a love letter to the LGBTQI+ community. 
New York Pride is one of the most beloved events for the LGBTQI+ community. It beckons people from across the globe to partake in New York City's various celebratory events. Some go to anti-discrimination marches, others go to fashion shows!
Mayyur Girotra collaborated with Pride at Google and the Indus Google Network to create the most colourful and inclusive runway yet. Models were from diverse ethnic backgrounds, genders, and sexualities.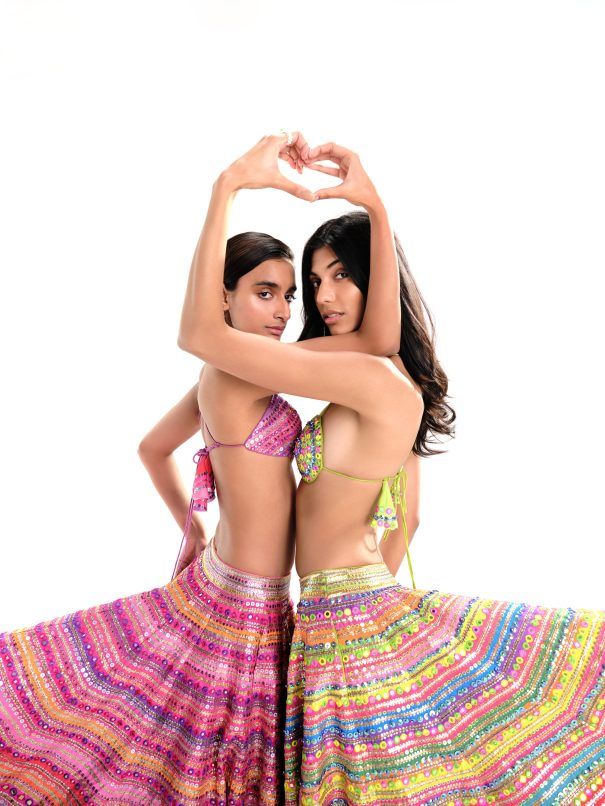 Refreshingly, Girotra describes working with these subsidiaries of Google as an "extremely comfortable yet exciting journey".
AIKYA, meaning 'unity', is the name of the brand's first ever prêt collection. It embraces both pride and tradition with the use of South Asian textiles and vibrant colours.
The Politics of Fashion
This monumental event occurred as India anticipates a decision by its Supreme Court regarding the legalisation of same-sex marriage. This makes Girotra's pride-filled runway not just a statement of love, but also a powerful political statement.
However, despite fashion's progress in becoming more inclusive, Girotra reminds people we still have a long way to go:
"I believe that the fashion industry has a responsibility to support and uplift the LGBTQ community, not just during Pride Month, but throughout the year. By creating inclusive collections…and runways, and working with LGBTQ organisations, we can help promote a more tolerant and accepting society."
Whilst using modern bright colours, Girotra incorporates traditional Indian embroidery techniques. These include kutch work, gota, tila, resham, mirror, and handari work. Thus, the pieces are still rooted in Indian heritage, yet harmoniously intertwined with Western silhouettes.
You can shop for Mayyur Girotra's luxury line here.
Subscribe to FIB's Weekly Breaking News Report for your weekly dose of music, fashion and pop culture news!