After being granted major project status from the Government, the Australian Capital Territory seems to leading the shift towards cannabis in Australia.
By 2023, Australia will have two fully operational medicinal cannabis farms, with the Government fast-tracking a new Sunshine Coast project. The $333 million project was recently approved by the Government and is expected to provide 140 new jobs, with an estimated turnover of $336 million.
"We want as a government to do what we can to support emerging businesses and medicinal cannabis is certainly an industry that we're keen to support" – Industry Minister, Karen Andrews
Australia's first operational medicinal cannabis farm was opened in Sunshine Coast, and with another one on the horizon, Queensland may become the new home for medicinal marijuana. With new laws legalising recreational cannabis use in Canberra, it seems as though Australia is not too far from legalising the 'devil's lettuce' altogether. Looking at the statistics, it would make sense to.
Sun-Baked Country
In 2012, a report by British medical journal, The Lancet, found that Australia and New Zealand had the highest number of cannabis users in the world. The Government then listened to suggestions from medical experts, eventually legalising medicinal marijuana in 2016.
Since then, research indicates that cannabis is used by 10.4% of the Australian population – the highest of any illicit substance, followed by cocaine and ecstasy. However, unlike the following two, there is no research to indicate that marijuana can cause death by overdose.
According to David Schmader, author of 'Weed: The User's Guide', users would have to injest fifteen hundred pounds of marijuana in fifteen minutes in order to overdose on the substance. A feat that Schmader refers to as " a physical impossibility for any human, even Snoop Dogg".
Despite the figures, not everyone is siding with the ACT's decision. NSW Premier, Gladys Berejiklian, recently spoke out against the substance (no surprise there) and the possibility of legalisation.
"In all seriousness, marijuana can cause severe mental health issues for people, it can cause things that are life threatening and I've watched other states go down that path overseas and it's not had a good outcome

I'm comfortable with the laws where they are. At the end of the day my job is to protect public safety, to protect individuals, not just from keeping themselves safe but keeping the people around them safe and I take that really seriously and I feel the laws where they are, are pretty much right." said Gladys Berejiklian via KIIS 2016.5.
Berejiklian also said that in America "some states that have legalised the drug are now regretting it", however the state of Michigan just legalised cannabis and Illinois is next up to do so.
International Waters
As of December 1, dispensaries in Michigan began selling joints, edibles and cannabis flower to the public becoming the 10th US state to legalise cannabis for adult recreational use. In total 30 US states have legalised marijuana for either recreational use or medical use, representing a new shift towards the herb.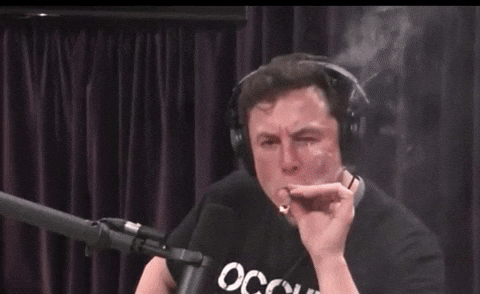 Cannabis is however still illegal at a federal level in the States, meaning you can be arrested for travelling between states while in possession of the substance.
Regardless, the legalisation of cannabis has proved to be a generous investment, with the state of Colorado reeling in insane revenue from dispensaries. In 2018 alone, the state generated $270 million in cannabis taxes, while alcohol taxes brought in $45 million. In fact, New Frontier Data predicts that the cannabis industry will grow to $25 billion by 2025. While Gladys continues to ramble on about the 'severe mental health issues' cannabis poses, she's missing her chance to capitalise on a booming industry.
There have been questions regarding the monopoly of the cannabis industry and who actually benefits however, and according to Forbes, cannabis-related arrests have been on the rise.
Cannabis-related Arrests
In 2018, there were 663,367 cannabis-related arrests despite the legalisation of marijuana in several states, raising eyebrows at the authorities. Earlier this year, an article by the Miami New Times revealed that officers in Miami were continuing to make cannabis-related arrests despite the decriminalisation of the substance earlier this year.
"Individuals should not be arrested for misdemeanor marijuana possession because the prosecutor's office has stated they will not be prosecuting" said Miami-Dade Chief Public Defender, Carlos Martinez.
And with all the revenue generated by the cannabis taxation, it seems as though Governments are the only ones undoing their own success.
There were more cannabis-related arrests in 2018 than there were for assault, burglary, arson, fraud and sexual offences. As a result, US authorities only ended up arresting felons in 33% of rapes, 30% of robberies and 14% of burglaries, as Forbes reports.
The disparity between cannabis-related arrests and felony-related arrests seem to reflect the time and effort pushed into cracking down on such a minor substance. With no concrete evidence to certify that cannabis is indeed life-threatening, a case could be made that legalising cannabis altogether would help push resources toward heavier cases.
"Americans should be outraged that police departments across the country continue to waste tax dollars and limited law enforcement resources on arresting otherwise law-abiding citizens for simple marijuana possession" said NORML Executive Director, Erik Altieri.
Insider reports that 6% of all cannabis-related arrests lead to a felony conviction, resulting in the need for defence attorneys and can end up costing defendants anywhere between $15,000 to $20,000. For comparison, dispensaries sell an eighth of cannabis for $50, as per New York Times. And although this is supposedly higher than the black market price, I'm sure consumers would welcome an extra $30 if it meant no more arrests.
On a more local level, an October report found that 42% of Australians support the legalisation of cannabis, up from 31% in 2015 while there is an opposing 49% that seem to side with Gladys on 'severe mental health' conditions. For now, Australians will have to head to Canberra and grow their own cannabis in order to blaze up legally.
Subscribe to FIB's newsletter for your weekly dose of music, fashion and pop culture news!