Louis Vuitton celebrates its Tambour timepiece in "200 Trunks, 200 Visionaries". The exhibit launched first in Asnières at the Louis Vuitton Family House; then in Singapore and Los Angeles, and finally NYC. The incredible exhibition is now open for visitors in Manhattan; and at an impressive location: the landmark Barneys New York Building on Madison Avenue.
Louis Vuitton commissioned exhibition sees 200 artists each create a custom trunk in honour of Louis Vuitton. The pieces specifically follow the 1850 design dimensions (50x50x100cm) of the iconic original truck design. In this way, the show celebrates Louis Vuitton's history of luggage and trunk. It wholly embraces the collaboration of the brand with hundreds of artists.
The intersection of Louis Vuitton and Creative Minds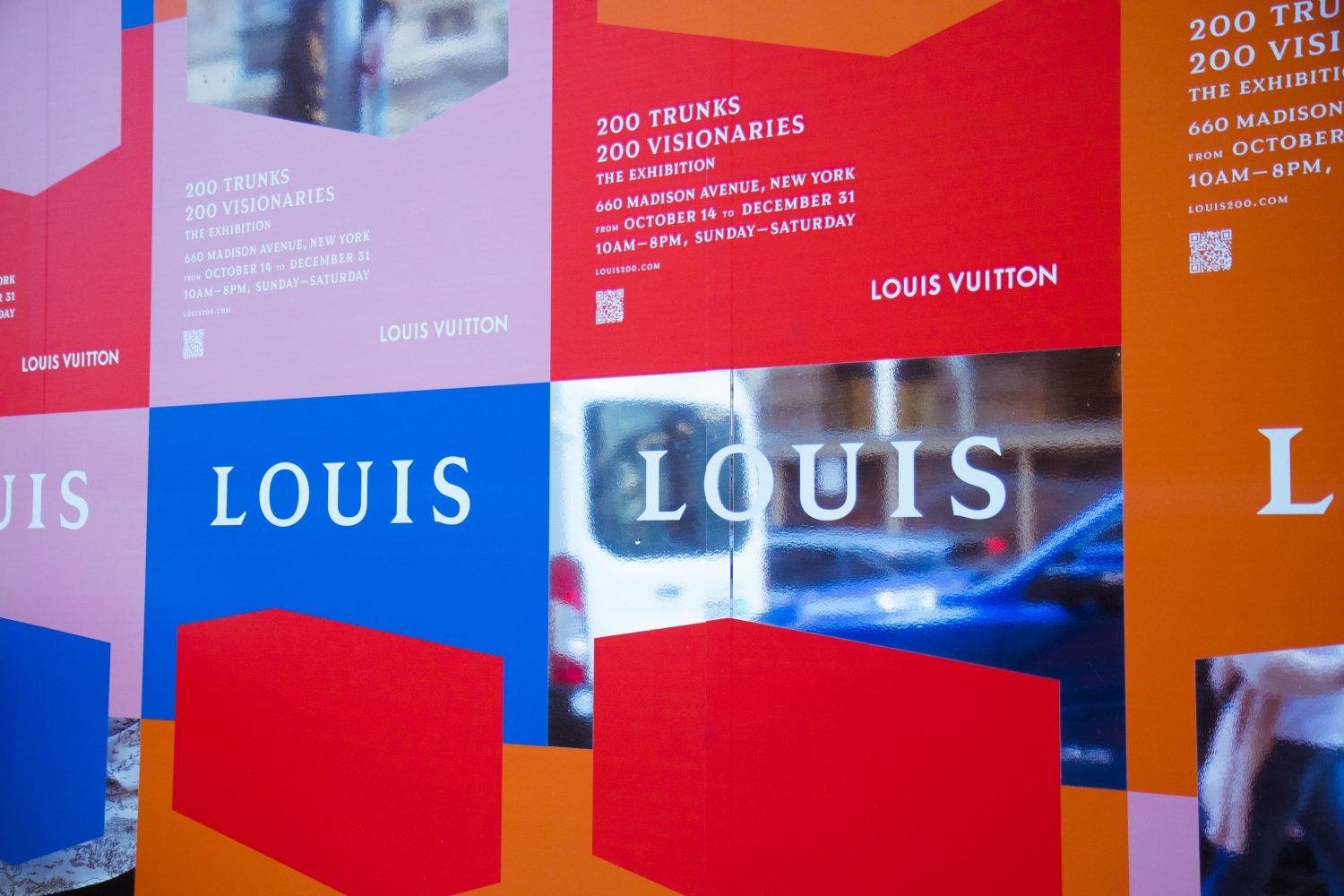 Being displayed at the iconic building in NY. The show spans four floors with trucks designed by the brand specialising in travel trucks. Some of the biggest names with work in the exhibition include Gloria Steinem, BTS, Pat McGrath, Peter Marino, Fornasetti, Refik Anadol, and Supreme.
Take a Closer Look at the Exhibition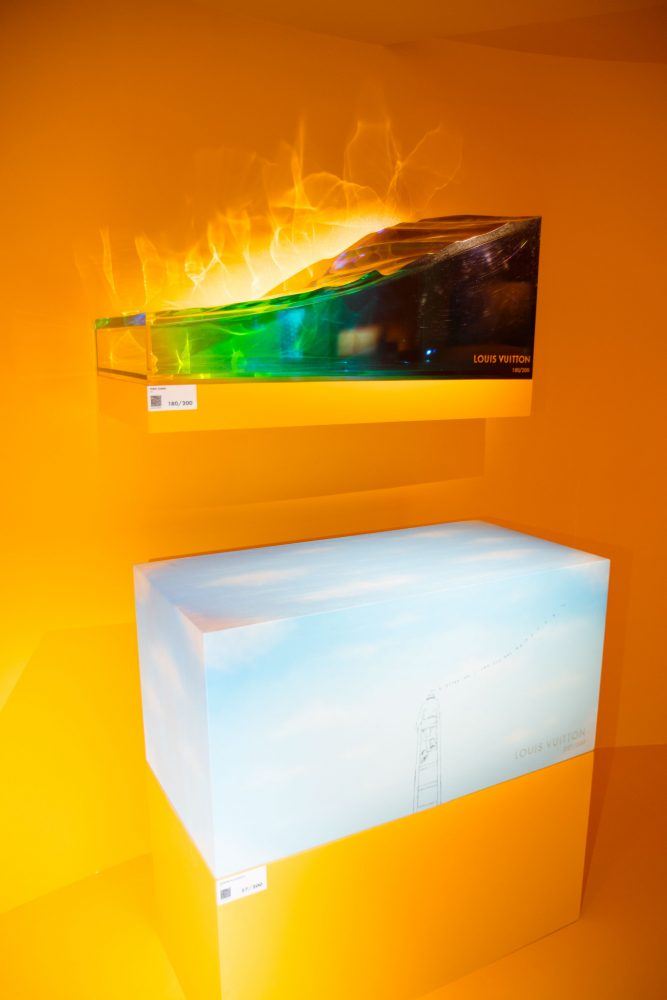 Louis Vuitton's show displays three floors (ground floor, 2nd, 3rd) with the Residency studio, a live cultural programming space with many artists talk and interactive workshops scheduled until the closing day of the exhibition. In order to foster engagement, Louis Vuitton includes a giant Monsieur Louis robot made of digitally stacked trucks as well as a host of other futuristic concepts. Inside the building, each artist displays his or her own spin on culture, history, and individuality.
Besides, Louis Vuitton boosts the energy of a warehouse by building its concept as an architectural maze, with shipping boxes following a sculptural divide, and various artists' trunks displayed cleverly throughout.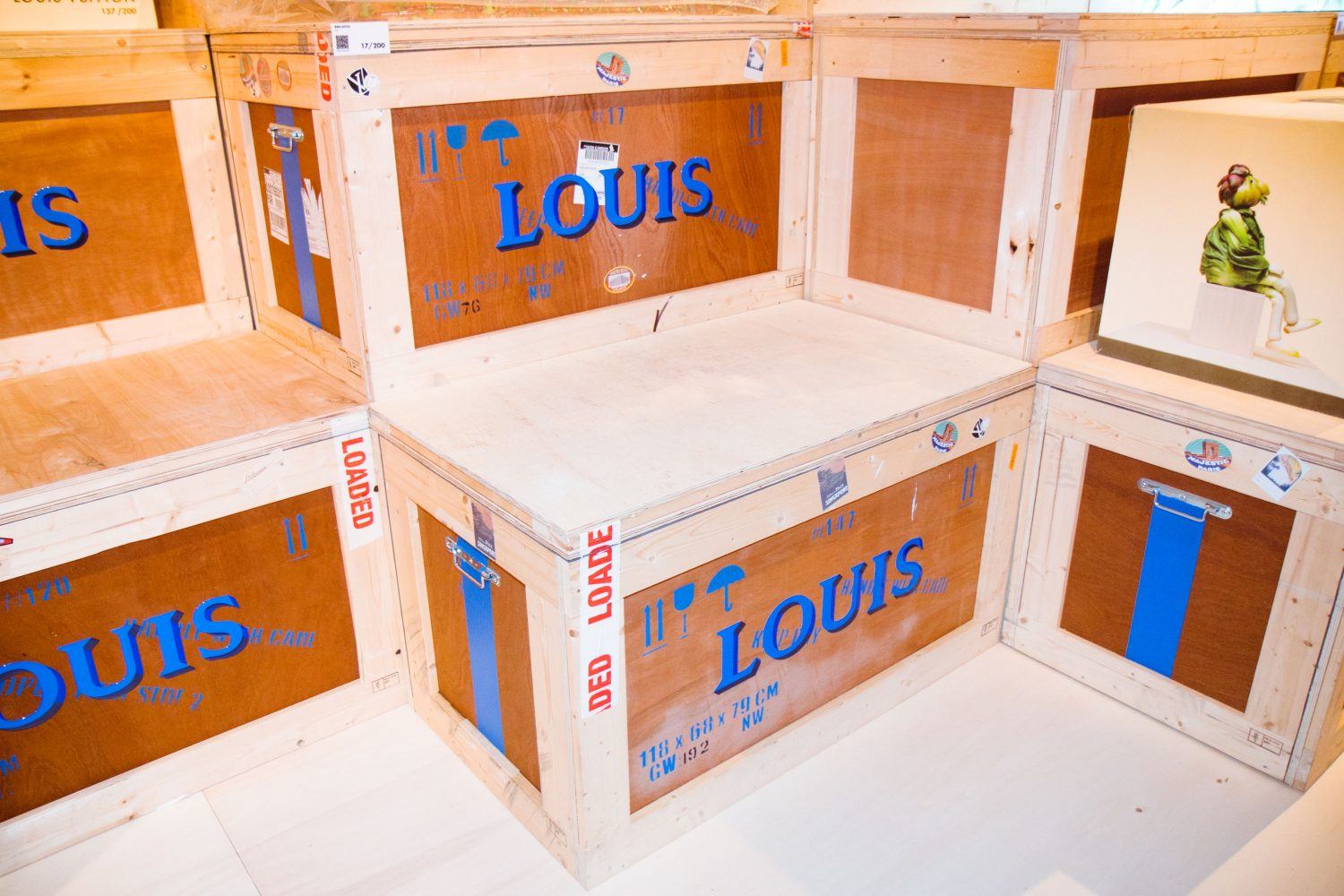 On the third floor, "audio speakeasy", visitors immerse themselves and travel through a dreamscape of customised trunks. In detail, a room full of red velvet padded walls along with seating features a 200-track jukebox created by British DJ and producer Benji B.
Schedule Your Visit Soon
The entire exhibit is meant to be a totally immersive experience – indulging in the minds and ideas of 200 visionaries who created their own trunks. It is a unique experience for everyone to capture the intersection between the mark of art, fashion and NYC history.
Subscribe to FIB's Weekly Breaking News Report for your weekly dose of music, fashion and pop culture news!