This year's Afterpay Australian Fashion Week (AAFW) has kicked off with a bang. Take a look at some of the hottest brands in the country splayed out on the runway.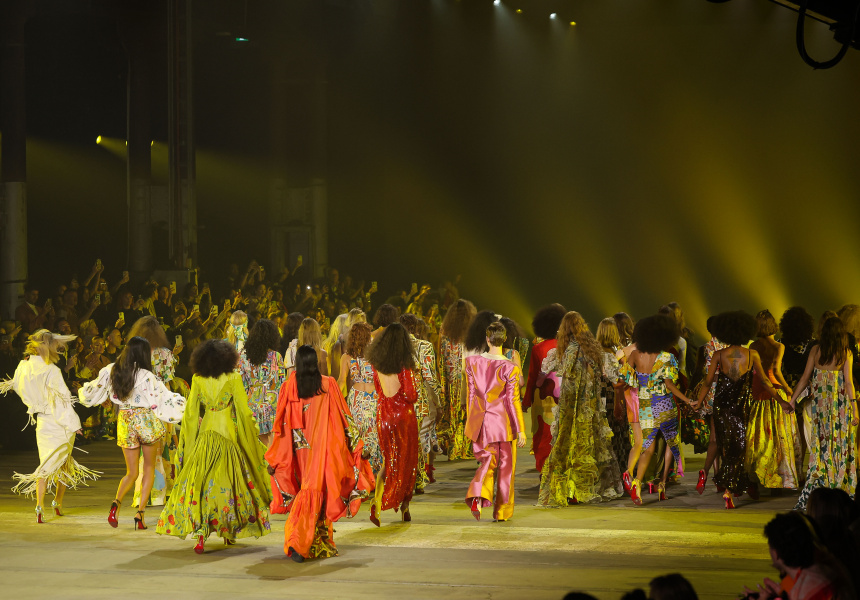 Afterpay Australian Fashion Week 2023 is here!
Held at Carriageworks in Sydney from May 15-19, this mega event is bringing in over 24,000 spectators. Out of the 70 local designers taking part, here are a few that FIB loves (so far!).
Bondi Born
Bondi Born, a modern luxury resort wear brand, is the only swim label at AAFW this year. The brand has a strong focus on sustainability, ethically sourced materials, and local craftsmanship. Founder Dale McCarthy decided to hold the brand's runway on a former coal loader reimagined as a sustainability centre. The industrial scenery mixed with the harbour side views provided the perfect backdrop for Bondi Born's Resort 2024 line.
This line is very much aligned with flowy, Mediterranean seaside attire. Light and oversized fabrics are draped over the models bodies in all kinds of bold block colours. The collection also features more traditional tight-fitting swimwear made from thick, high quality materials.
Alémais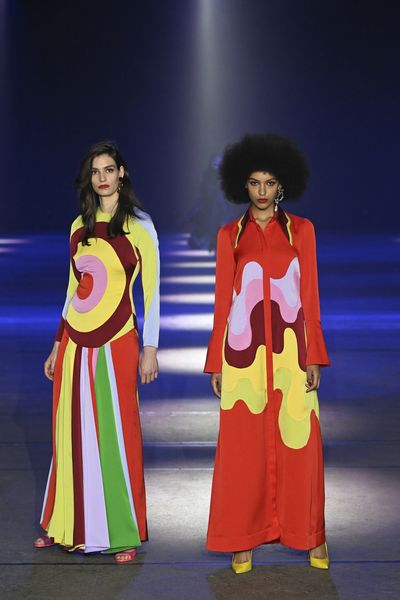 Next up is Alémais, the AAFW opener. Amazingly, Lesleigh Jermanus' brand is just three years old, yet it has already made wavelengths in the fashion world. Her latest line showcases all colours of the rainbow and prints reminiscent of the 80s. One could argue some psychedelic 60s patterns feature as well.
Alémais' statement oversized flared sleeves are a big part of this line, as well as fringes and heels with bright red soles. The runway emanates a powerful and carefree feminine energy.
A little bit on the sustainability of the brand:
"Half of the styles are made from organic cotton, and 100 per cent of the prints are created using a digital technique that reduces water and waste."
Youkhana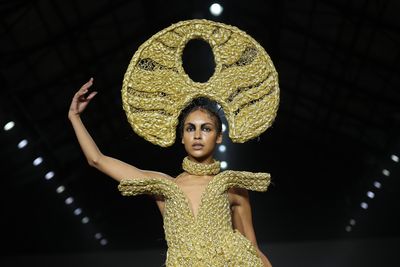 Designer Nathaniel Youkhana showcases his brand Youkhana at AAFW for the first time. Each piece on the runway is created like an artwork, taking four to five weeks per outfit to conjure. The time and effort put into the clothes is evident, with each piece unique and impressive.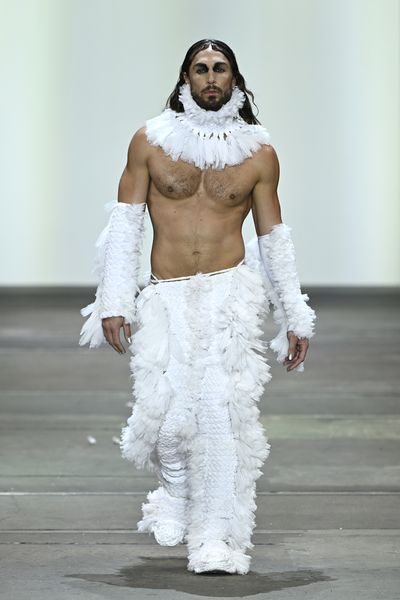 Youkhana experiments with shape and style magnificently. Braids, ruffles, and flares are used endlessly to form all kinds of silhouettes. His aim is to create pieces that flatter any body type or size, with a lot of items being adjustable. The outfits also transcend gender or ethnicity, making them completely neutral and adaptable.
Youkhana emphasises that:
"It's important to listen and take the time to think about people's body shapes and what looks best and the parts that they love."
Yousef Akbar
Yousef Akbar started his self-titled fashion brand in 2017, after leaving his hometown in Saudi Arabia. Akbar likes to play with the interaction of clothing and the body by creating unconventional cuts and shapes. His line focuses on fabricating avant garde garments whilst also illuminating the feminine aspects of the looks.
Yousef Akbar at AAFW is bold, bright and big. The art deco aesthetic is exciting and funky.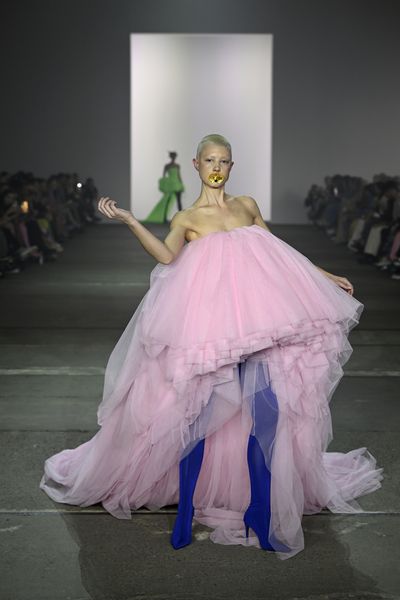 Petstock
And just for fun, we've added in AAFW's first official pet partner, Petstock! Petstock has partnered with iconic brands Romance Was Born, The Upside and Double Rainbouu. The models that walked the runway with their furry friends included Tanya Hennessy, Jess Rae King, Olivia White, and Donny Galella.
This collection allows people to coordinate their fits with their adored pets. And to top it off, 20% of all sales are being donated to the Petspiration Foundation.
Click here to read FIB's article on AAFW's first Indigenous runway by Ngali or here to read about AAFW's Changemakers.
Subscribe to FIB's Weekly Breaking News Report for your weekly dose of music, fashion and pop culture news!